Newer and advanced treatments to treat various stages of Pimples or Acne Vulgaris.
The red pus likes or black head and white heads on your face are called as Acne.These are various stages of pimples or Acne Vulgaris. The acne lasting through adulthood are called "adult acne" can be resistant to treatment and may need intensive therapy and lasers.
Reasons for Acne:
Comedo extraction is done for black heads and white heads.
Cryotreatment or freezing is done for nodules.
These procedures are better not done at home because a comedo extractor if applied wrongly can cause inflammation, scarring and pigmentation and can increase the problem.
Injections into big acne cysts and nodules can help settle them urgent.
Answer some simple questions to help us  assess your condition and prescribe the right treatment.
Who is the
ideal candidate for Acne Treatment ?
Any person who is getting more than the minimal number of acne pimples, along with whiteheads, blackheads, cysts, inflamed pustules or acne scarring should seek acne treatment. Early treatment can prevent the destruction of the skin texture and appearance. Prevention is better than cure. However, people with lots of acne scarring can also seek acne treatment to improve the appearance.
A regular exercise till sweating and healthy diet habits help healing of acne. Foods that increase acne are still under study.
Questions to
ask your cosmotologist about Acne treatment?
Acne Treatment with M22 Universal IPL with Optimal Pulse Technology – OPTTM
Special notch filter especially designed for inflammatory acne stages
Solution for patients who do not want or are not compatible with topical nor oral medication
Lasers can also be used in combination with oral and topical medications.
The Intense Pulsed Light or IPL is one innovative technology that can target and destroy the acne causing bacteria and settle the redness of acne lesions. It also reduces the scarring and pigmentation the acne can leave.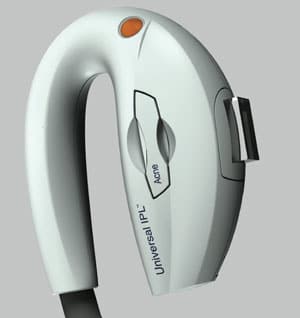 Cleansing: A good medicated wash with salicylic acid or glycolic acid or benzoyl peroxide an help inflamed red pimples and black heads. Gentle exfoliating wash and a syndet soap which has a skin friendly PH is recommended for regular twice daily cleansing.
Antibiotic soaps are not recommended.
Topical Treatment: Anti acne creams help in maintenance of mild to moderate pimples. These are retinoids, adapalene, benzoyl peroxide or combinations of these. Topical antibacterial creams have developed a lot of resistance. Salicylic acid, glycolic acid creams help exfoliate and soften black heads and white heads.
Topical acne creams can cause a certain irritation to skin.
Oral Medicines: Antibiotics were the mainstay treatment before the introduction of Isotretinoin, the Vitamin A derivative. The medicine helps acne suppression in the long run. It works on all types of acne.
Hormonal tablets are used in female patients with resistant acne.
The supplemental vitamins and enzymes that help acne are, Myoinositol, Vit D 3, Folic Acid. Kiwi seed extracts etc. These help slow but are safe to use in the long run and also as maintenance.
Newer and Advanced
Treatments for Acne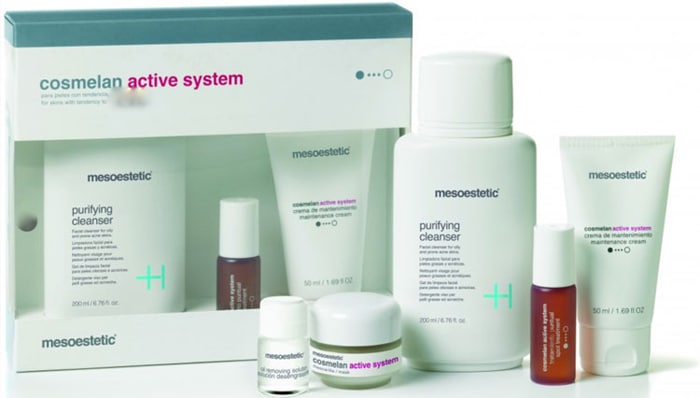 1. Cosmelan Active Anti Acne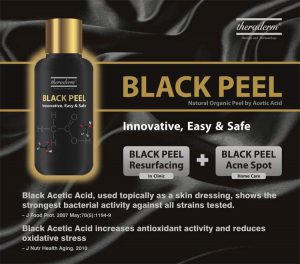 1. Cosmelan Active Anti Acne
​Cosmelan Active System combines a range of active ingredient of natural and chemical origin that diminishes and erases the main cutaneous manifestations of oily and acneic skin types.
Cosmelan Active System achieves a soft clean and impurity free skin in two easy steps.
1a. Intensive in Clinic Method
Cosmelan Active System Professional Treatment Pack:
Cosmelan Active System Degreasing Solution : A unique solution for in clinic application by the professional used to clean, purify, degrease and moisturise the skin in one step.
Cosmelan Active System Mask : Contains active ingredients which promote healing with an astringent effect, exfoliating and keratolytic properties, reduce skin sebum and control further oil production.
2a. Home Maintenance
As a continuation of the in clinic cosmetic method, a simple three step system has to be applied.
Clean with Cosmelan Active System Facial Gel Cleanser: It is useful to softly clean oily skins with impurities. It should be applied daily at morning and night.
Moisturise with Cosmelan Active System Maintenance Cream: Helps with superficial cell turnover and prevents clogged pores, improving the elimination of excessive sebum. It should be applied daily at morning and night.
Cosmelan Active System Spot Treatment: Occasional spot treatment which regulates oil production and speeds healing of cutaneous acneic breakouts.
Dermatologist, Venereologist & Trichologist
Dr. Sharvari Pandit is a Consultant Dermatologist, Venereologist & Trichologist at Pandit Clinic. She has an experience of more than 5 years and also acts as a visiting consultant at MMF's Joshi Hospital, Anand Hospital and Visage Skin Clinic. Dr. Sharvari's areas of special interest include aesthetic surgeries, skin rejuvenation, anti-ageing and pigmentations treatments. 
You Might Be Interested In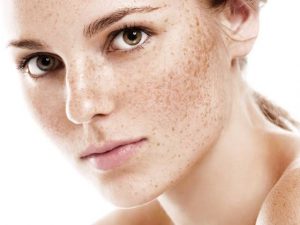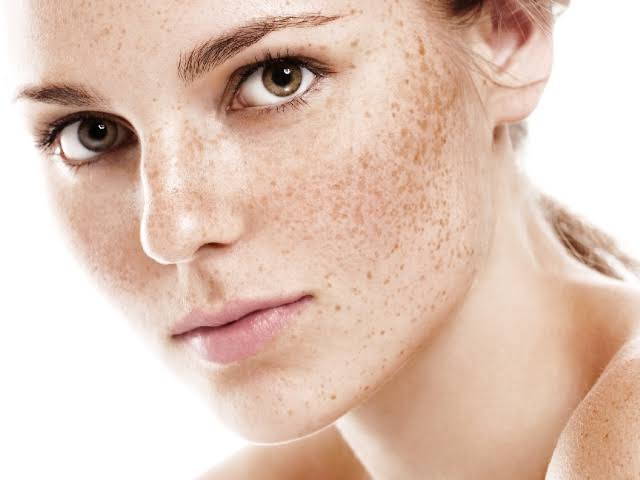 Cosmetology and Dermatology
Skin Pigmentation
Call us +91 88059 80048 Home Cosmetology & Dermatology Skin Pigmentation We offer effective treatments such as skin peels and lasers to treat skin pigmentation,
Read More »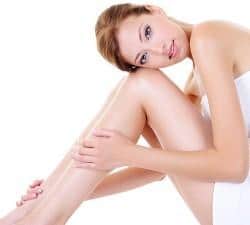 Cosmetology and Dermatology
Laser Hair Removal
Call us +91 88059 80048 Home Cosmetology & Dermatology Laser Hair Removal Equipped with the latest state-of-the-art laser technology 'LightSheer Dezire' to permanently remove unwanted
Read More »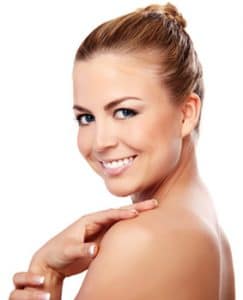 Cosmetology and Dermatology
Chemical Peels
Call us +91 88059 80048 Home Cosmetology & Dermatology Chemical Peels Renewal of the skin surface with advanced chemical peels like Inno Peels, Miami Peels,
Read More »