MULTI-SPECIALTY CLINIC LOCATED AT SHIVAJINAGAR PUNE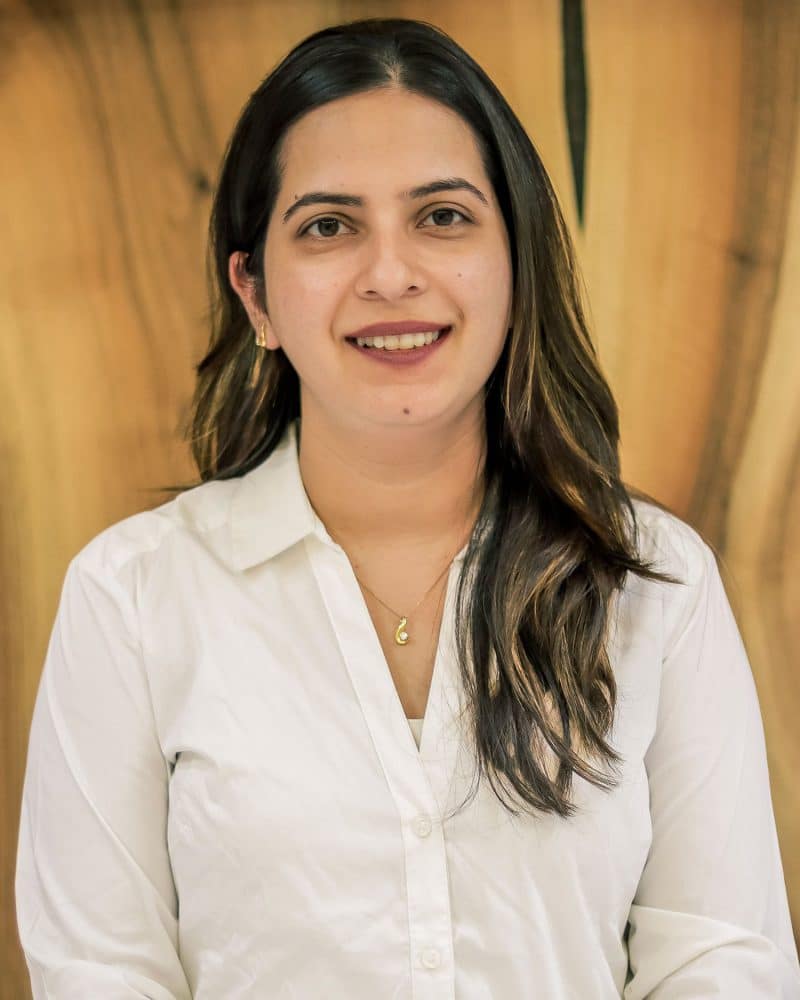 Dr. Pratibha Kukreja Pandit
Dr. Pratibha is a Specialist Pediatric and Preventive Dentist.

She has trained at the Prestigious Chang Gung Memorial Hospital, Taiwan in advanced areas like Dental Rehabilitation of children with Special Needs and children with Cleft Lip and Cleft Palate.
My son and I have had dental treatment with the most pleasant experience. Dr Pratibha is seeing my child's dental care since he sprout his first tooth and is excellent at handling the toddlers.. making it a joyful event. Very well designed clinic - child friendly and on time appointment service.
Mrs. Supriya Kukreja
Extremely friendly & courteous staff made us feel comfortable. The Dr. Pratibha is more than friendly, explained the entire process in details & clarified all our doubts. We are extremely satisfied with the treatment which was completed effortlessly, it only showed the in-depth knowledge & skill of the Dr. The charges seem to be reasonable & she ensured that unnecessary costs are avoided, thus giving the patient, additional benefits. Waiting time at the clinic was minimal & entertaining. The committed appointment timings were followed & all requests for change in appointments by the patients were very well accommodated. The overall experience was very good & we strongly recommend this clinic for the best dental treatment.
I had referred to Dr Pratibha for my both Kids. Doctor is really very good at handling kids, she has a good sense of understanding about kids behavior and had made their treatment quite soothing for them. It is recommended to visit them for genuine treatment and quality work.
Vikrant Arcade
Excellent. Doctor was very polite in explaining the cause, treatment and procedure. The experience was painless and amicable. The appointment was scheduled prior and was done within the time slot.
Supriya
Doctor friendliness and her care abt patient. Ambience in clinic is just like 7 star hotel. I recommend her to all patients. I give her a 7 star
My kids love her energy. She is very VERY good with kids & also gives practical advice. We found her through a recommendation by a friend.
Overall I am very happy with her. Will always recommend her. Very friendly. Super talented. Soft spoken
I had a good experience with doctor. She is more careful about patient and appointment is on time. I recommend the doctor.
Dr. Pratibha is excellent dentist. She is extremely careful for her patients. She takes time to explain every procedure she performs and make you comfortable. I had very good experience with her. I must say that I am no more scared of dentist after visiting Dr. Pratibha. 👍👍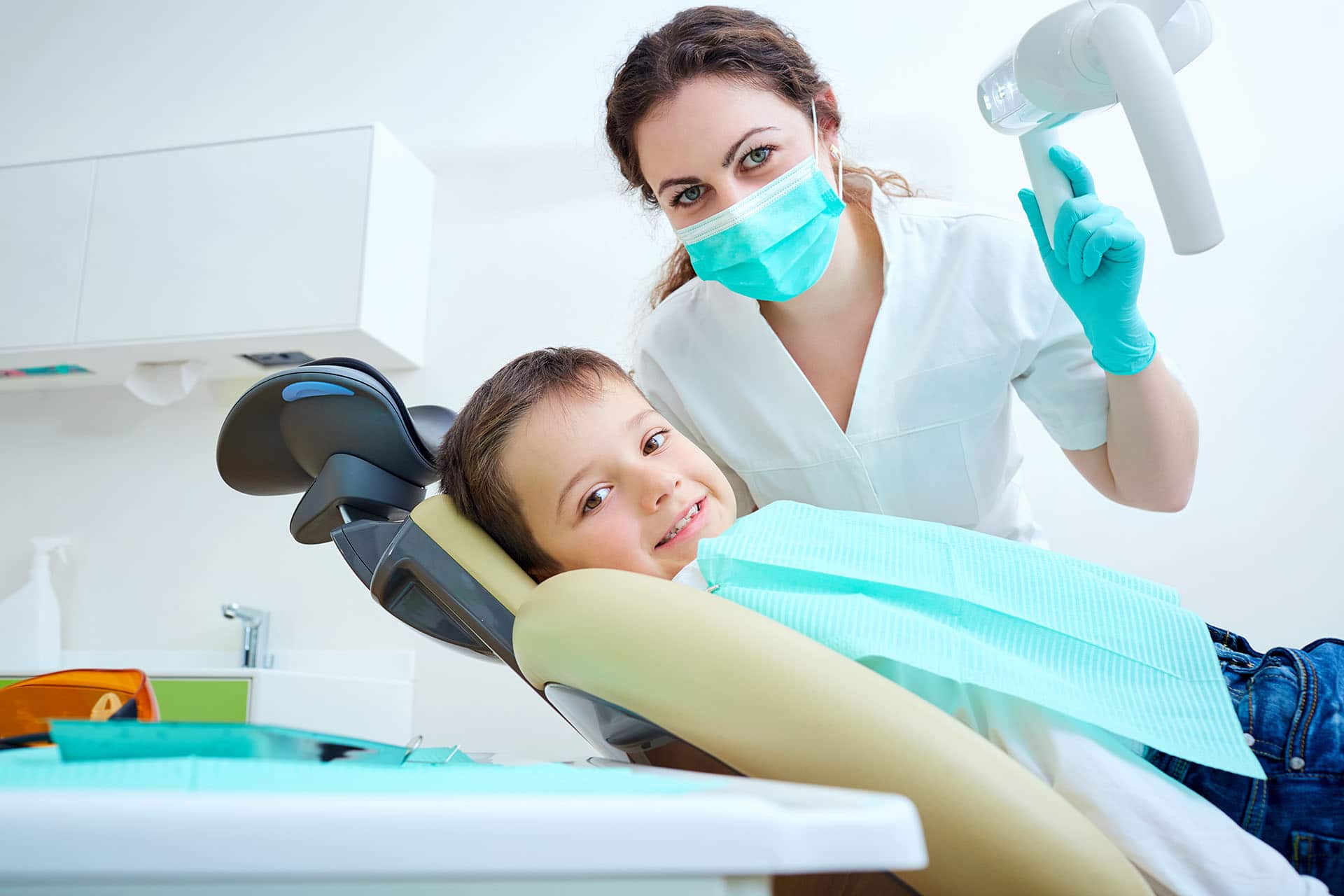 We offer regular dental check-ups for kids, dental x-rays, dental cleanings, pulp therapy, dental fillings and crowns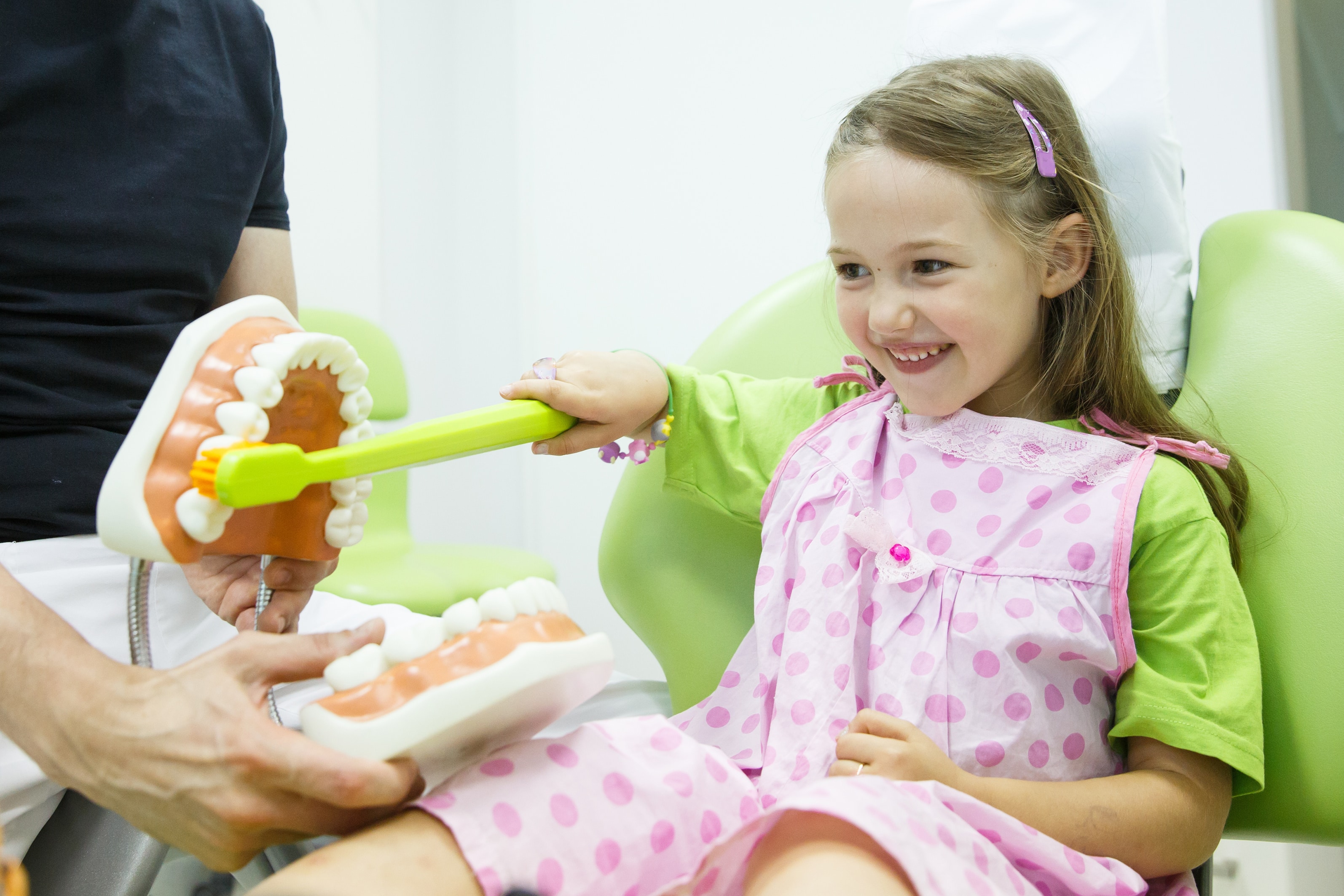 "Prevention is better than cure". Pandit Clinic has always emphasized on preventive treatments like flouride treatments, fillings, pit and fissure sealants to avoid decayed and damaged teeth. 
Giving your child the proper orthodontic care can help in correcting their jawline at a young age and prevent future dental problems. Our orthodontic care includes headgear, braces, Invisalign teen and tooth extraction if necessary.  

Among many injuries to teeth, Dental Avulsion is one of the most severe forms of damage that requires emergency care. Pandit Clinic is at the forefront of dealing with dental care emergencies.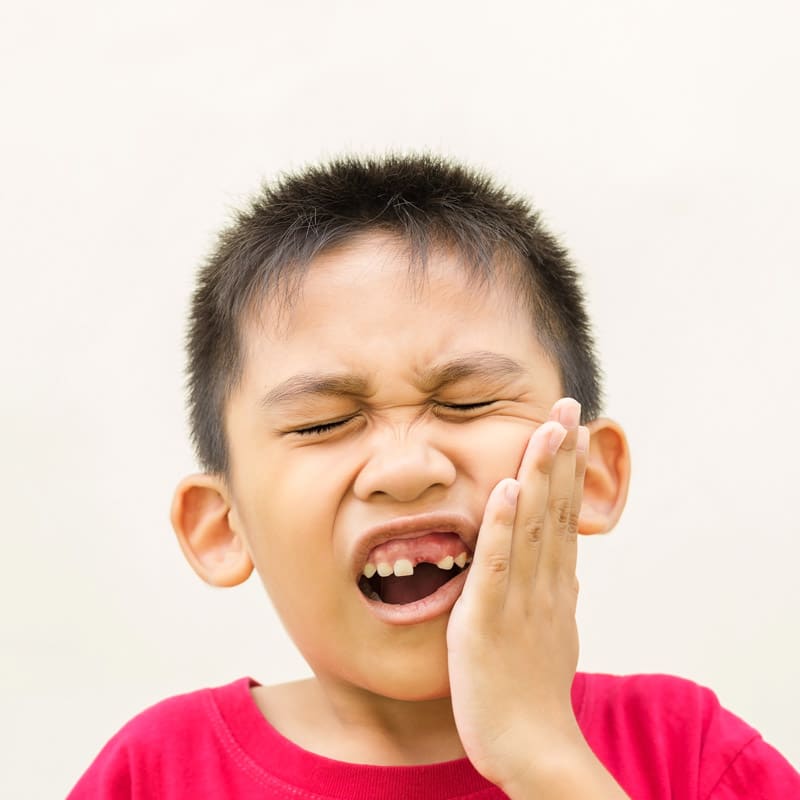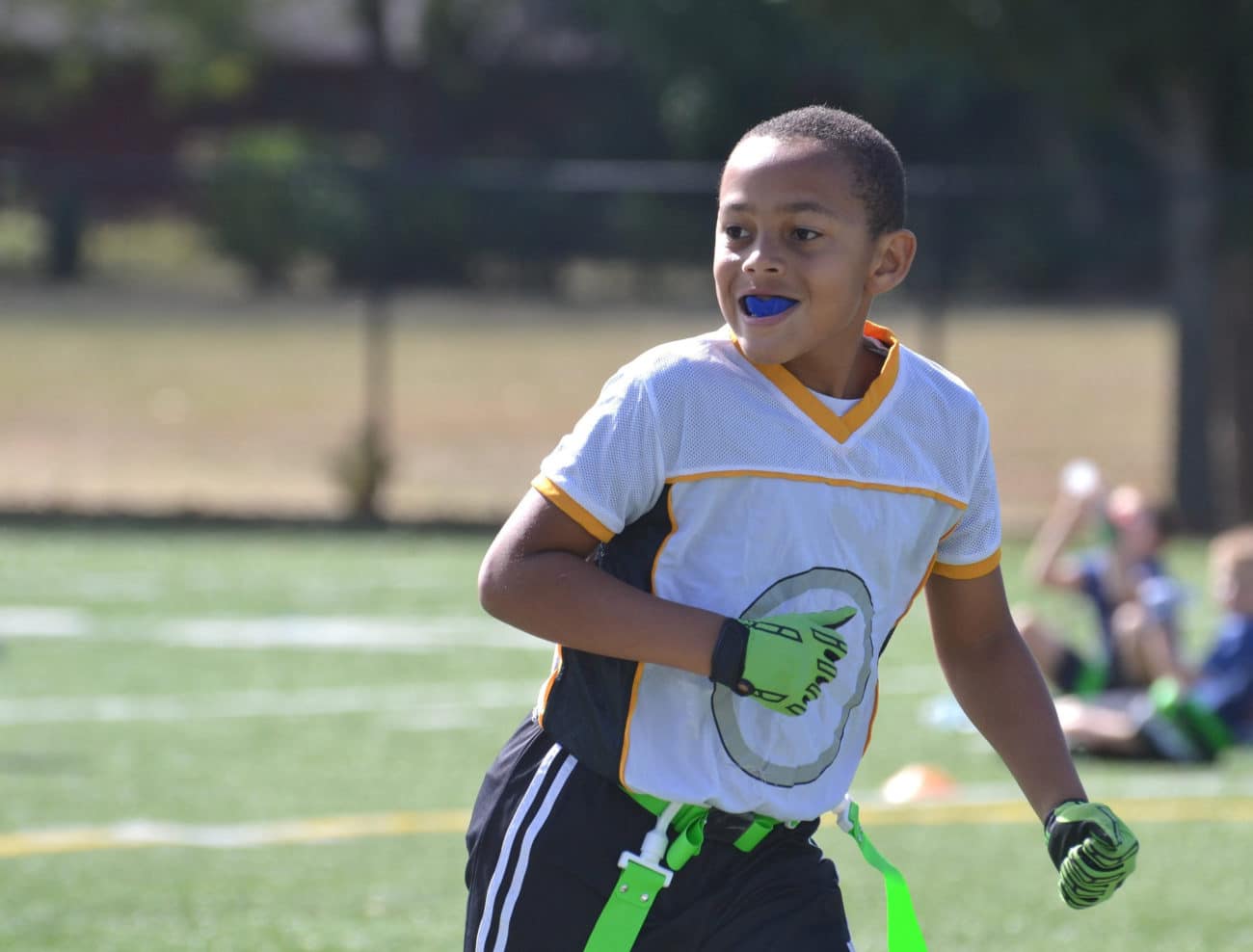 The mouthguard is custom made by our pediatric dentistry practice to fit your child's mouth perfectly. It protects the teeth and jawline, preventing any serious injuries.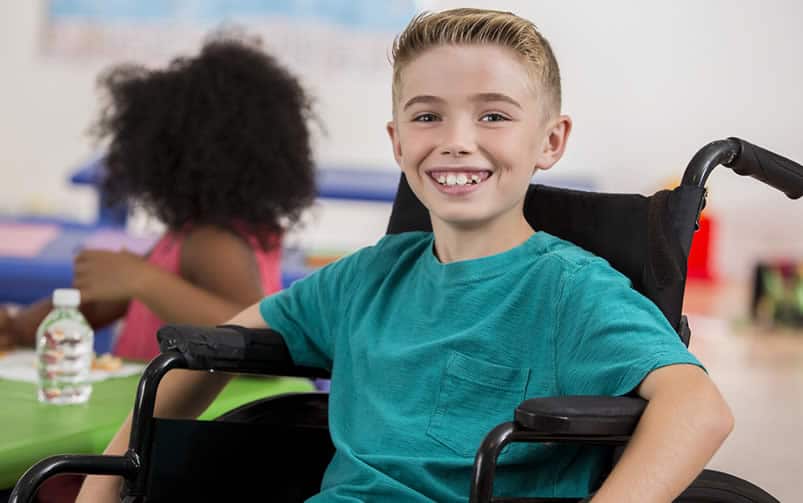 We offer a full range of dental care treatments for Special Needs Children including Cleft lip or Cleft palate, Down's Syndrome, neurological disorders, cerebral palsy, and vision and hearing impairments 
About Pediatric Dentistry
Visiting a dentist is a crucial step for analyzing and managing a child's dental health. Pediatric dentistry is a branch of dentistry which largely deals with all and any issues related to children's dental problems. Right from your infant's first visit to the dentist, to orthodontics, or more commonly referred to as braces; Pandit Clinic has it all covered under one roof!
We, at Pandit Clinic pride ourselves on understanding the dire need to make the child as well as the parent comfortable during the visit in order to avoid a traumatic experience that children often associate with a visit to a dentist. Headed under the expertise of Dr Pratibha Kukreja Pandit, (BDS, MDS), our main aim is to make the child feel safe and comfortable during his or her visit. Dr Pratibha takes utmost care to bond with the child and then begin with the necessary treatment. She also prioritizes in guiding the parents to make them better understand the consequences of having good dental care.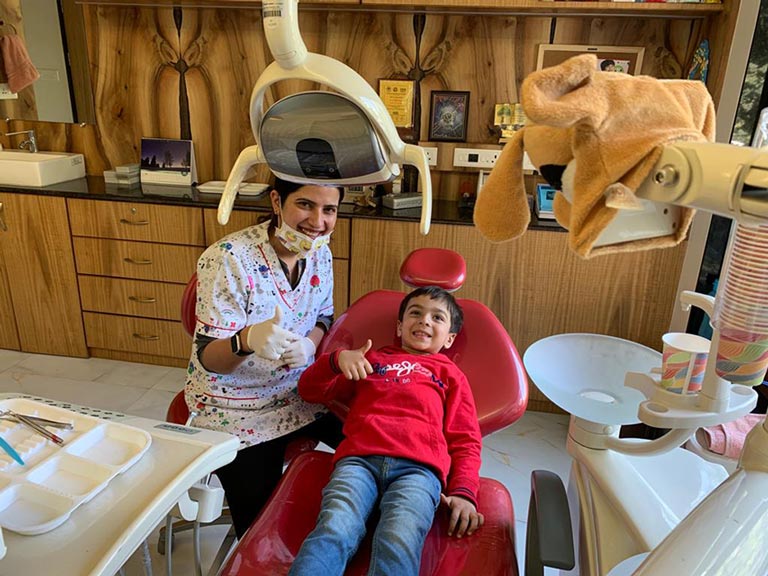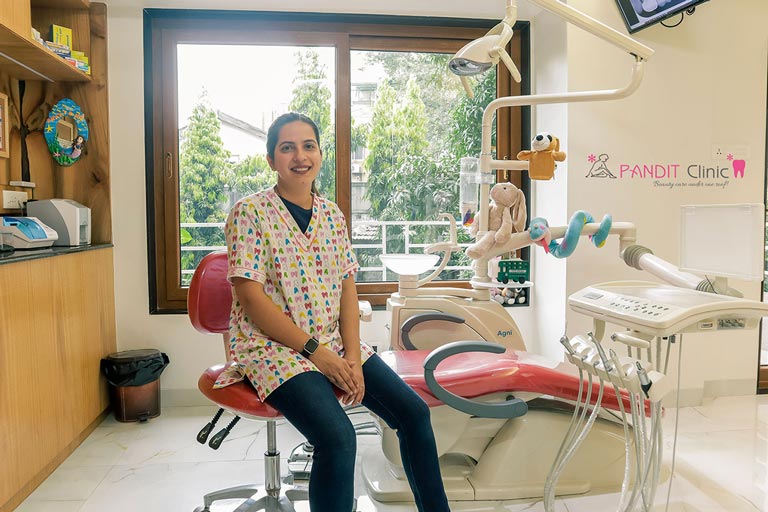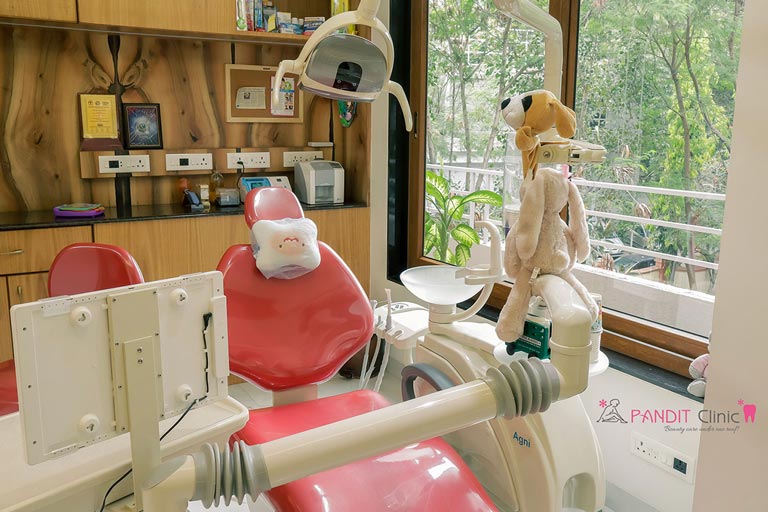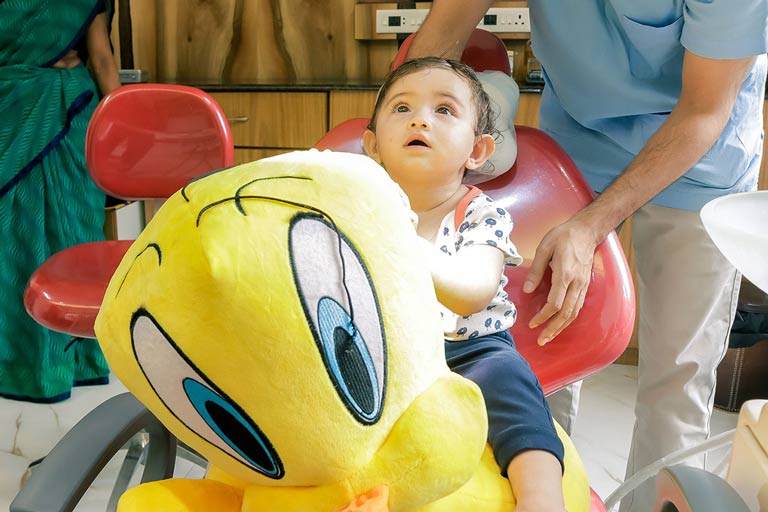 Virtual Video Consultations
100% Safe and Secure calls with encryption. Your privacy and confidentiality is guaranteed.
Consult
Dr. Pratibha Kukreja Pandit


(Pediatric Dentist)
Start here, by making an appointment for a virtual consultation with our expert Dr. Pratibha Kukreja Pandit (NEW PATIENTS ONLY).
Dr. Pratibha Kukreja Pandit is available for Virtual Video Consultations from Monday – Saturday between the hours of 11 am – 2pm and 4pm – 7pm.
If you are already our valued patient with questions or have an emergency please contact the clinic on +91 9822053446
You can also book an in-clinic appointment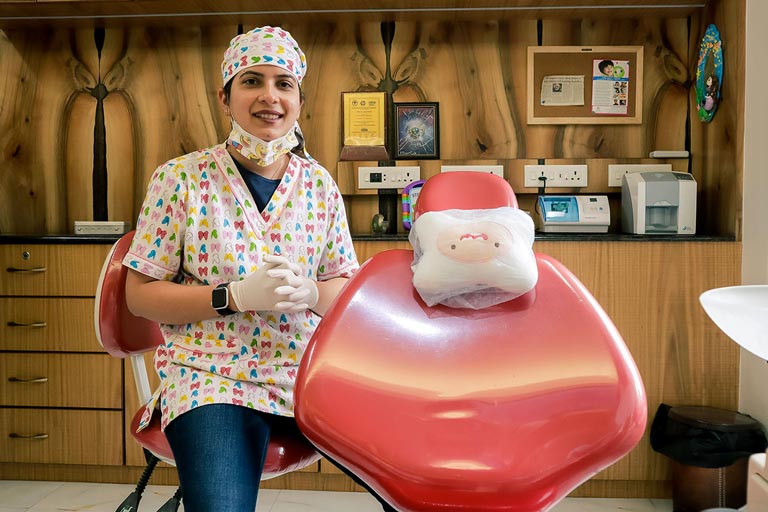 Virtual Video Consultation Fees
Rs. 500
The Consultation Fees Must Be Paid Online by
GOOGLE PAY

BEFORE YOUR APPOINTMENT. See The Instructions On Appointment Confirmations
Your virtual video consultation includes: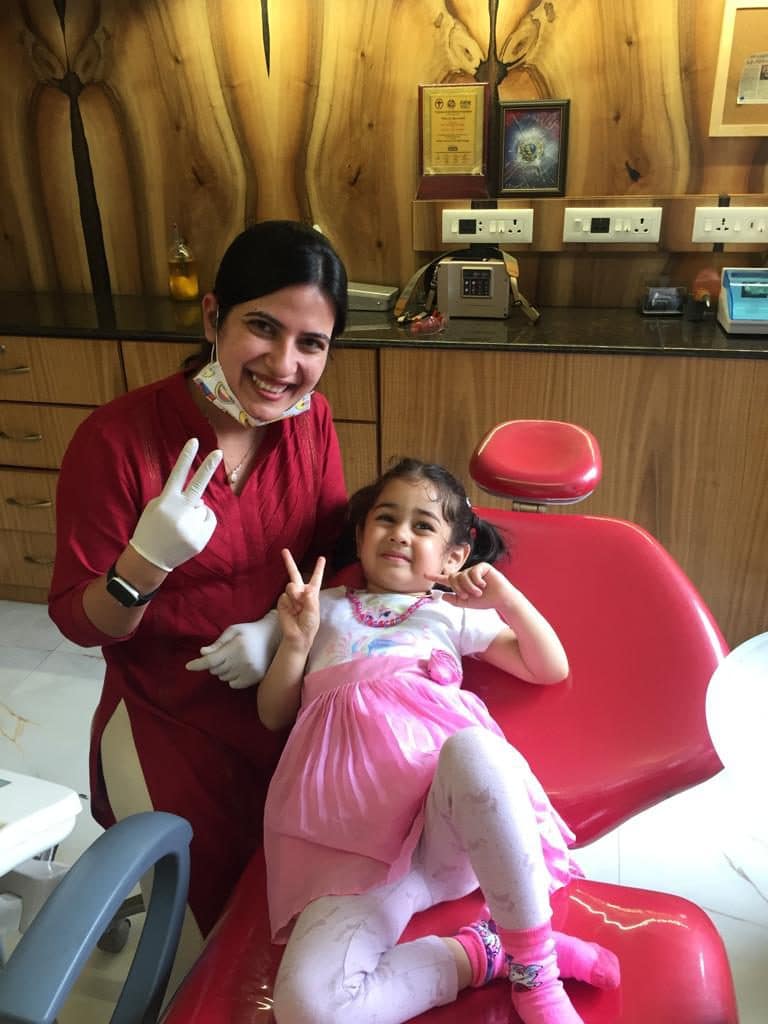 Pandit Clinic offers a spectrum of services like the infant's first visit to the dentist, guidance on feeding patterns which affect dental health, dental hygiene and care for kids, restorative dentistry, orthodontics, mouth guards for sports, etc. Children being children, we also take utmost care during dental emergencies which might arrive unannounced due to umpteen number of reasons. 
Dr Pratibha Kukreja Pandit also understands the need for positivity and compassion when treating children with special needs. They are also treated for all the treatments with open arms without any distinction.
Our clinic is specially designed to help kids assimilate into the area and get rid of the fear which generally affects them negatively. The general aura of the clinic is warm and positive as Dr Pratibha has made use of toys, animated drawings and colourful interior to help the kids feel invited!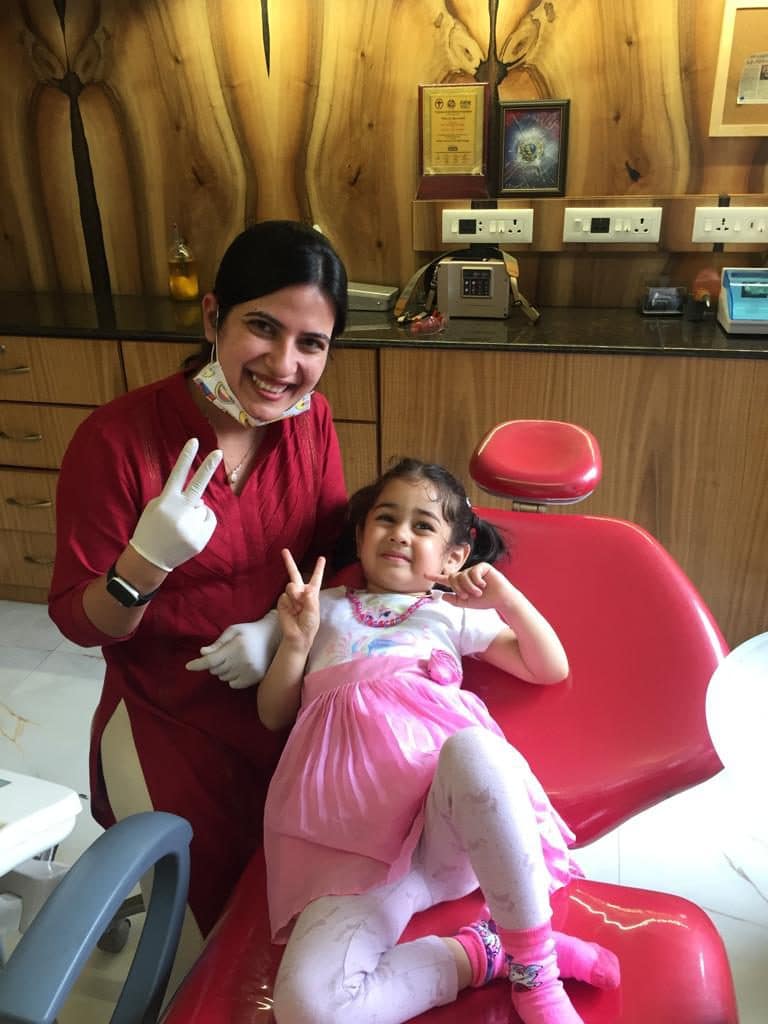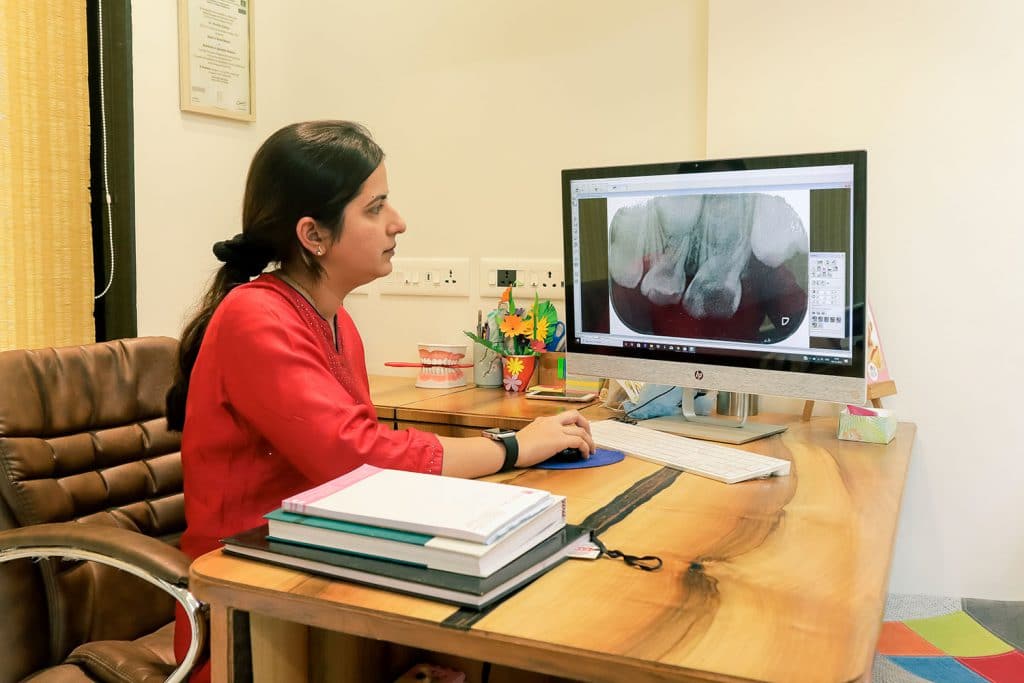 Being technologically advanced is what we believe in. The clinic is equipped with the most advanced and modern state of the art facilities which help to treat the children with ease and comfort. Dr Pratibha focuses on adapting newer technologies in order to keep up to date with all the medical advancements that can be used to make the treatments even more effective and long lasting
Pediatric and Preventive Dentistry Specialist
Dr. Pratibha is the Chief Dentist at Pandit Clinic. She is also a Consultant Pediatric Dentist at Kotbagi Hospital and KEM Hospital, Pune.
Dr. Pratibha has trained at the prestigious Chang Gung Memorial Hospital, Taiwan, in advanced areas including Pediatric dental treatment under General Anesthesia and Intravenous sedation, Dental Rehabilitation of children with special health care needs, and Nasoalveolar molding and dental rehabilitation of cleft lip and cleft palate.
She's the lifetime member of Student Clinician Association, American Dental Association (SCADA), USA.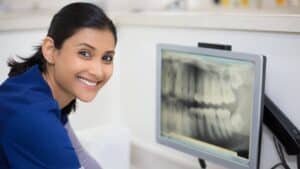 Pediatric Dentistry
Hey there, parents! We've all been there – the moment when your little one gives you a cheeky grin, revealing a set of tiny teeth
Read More »