Orthodontic treatments help to prevent and correct misaligned teeth, crooked teeth, bite irregularites and other such issues in order to improve the functions as well as aesthetic appearance of the teeth and the jaw.
What Is
Orthodontic Treatment?
Orthodontic treatments are a branch of dentistry that deal with repositioning misaligned teeth for better function as well as to improve the aesthetic appearance of the jawline and the face. These treatments are designed to prevent and correct "bite" irregularities. Giving your child the proper orthodontic care can help in correcting their jawline at a young age and prevent dental problems as they grow older. 
There are different reasons for orthodontic issues such as losing primary teeth at a very young age or harmful oral habits like thumb sucking.  Orthodontic problems may crop up very early on in a child's life. Sometimes even before their teeth begin to erupt. Hence, at Pandit Clinic, we recommend bringing your child when he/she starts teething. Because we believe when it comes to Orthodontics, prevention is better than cure. 
For example, the orthodontist may begin treatment for jaw correction when the child is a toddler. It is not unusual for this initial period of treatment to be followed by a long rest period when the orthodontist monitors facial growth and dental development. With the eruption of the permanent teeth, the final phase of orthodontics completes alignment of the teeth.
What Issues
Can Be Corrected With Orthodontic Treatment?
The following issues can be corrected with the help of orthodontic treatments:
Misaligned Teeth: Misaligned teeth can be a cause of concern as they can not only hamper the way your smile looks, but also have an effect on the oral health as it can get difficult to clean the teeth properly.
Protruding teeth: Protruding teeth often ccan look like'bunny teeth' as they do not fit completely into the jaw. this affets the smile and orthodontics can help to align the teeth well:
Crowding: in certain cases, the jaw remains small and the teeth often do not have enough space in the mouth. In this case, orthodontist might remove one or two teeth and then begin the orthodontic treatment.
Spacing: This case is the opposite of crowding where the teeth take a lot of space and gaps are created in between them. Orthodontics treatment helps to minimize this gap and align the teeth.
Bite irregularities: there might be many irregulariyies in the bite as the teeth do not fit perfectly on top of another when clenched. there can be issues like underbite when the upper teeth and too far back, or over bite when the upper teeth are too far in the front, reverse bite, open bite, cross bite etc. All of these bite irregularities can be corrected with the help of orthodontic treatment. 
Pandit Clinic's expert Pediatric dentist, Dr Pratibha Kukreja Pandit makes sure to understand the issue at hand and then provide the course of orthodontic treatment which helps to achieve optimal results.
What Is
Teeth Crowding And Space Management?
Growing up comes with a lot of physiological changes such as baby teeth falling off and permanent teeth erupting. Adult teeth are bigger than primary (baby) teeth; in some cases, there may not be enough space inside the kid's mouth to accommodate the new set of teeth. 
This is a serious issue that needs immediate orthodontic treatment. Space management is essential for children because it prevents the teeth from becoming crooked or completely misaligned. At Pandit Clinic, we focus on making space for the new teeth in the best possible manner using customised treatment courses that are perfect for your child. 
Our orthodontic care includes headgear, braces, Invisalign teen and tooth extraction if necessary.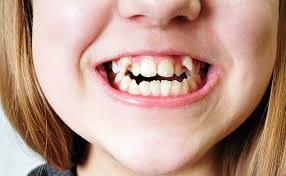 Why Is
It Essential To Treat Teeth Crowding ?
Teeth crowding is a common issue faced by children between the ages of 7-14. If left untreated, it has a permanent, detrimental impact on your child's dental health. 
To avoid all of these problems, it is significant to start orthodontic treatment at an early age. 
Kids can need braces for any number of reasons, including crooked, overlapping, or overcrowded teeth, or a "bad bite" (known as malocclusion). Malocclusion is when there's a difference in the sizes of the top and bottom jaws. When the upper jaw is bigger than the lower jaw, it's called an overbite. When the lower jaw is bigger, it's called an underbite.
Generally, braces are put in, when the child's permanent teeth begin to erupt. We do a thorough dental exam, x-rays and take time in understanding the child's facial growth and teeth positioning. Once the analysis is complete, we take a mould of the child's upper and lower teeth for deciding the course of treatment. 
Most children need braces with brackets, wires, and rubber bands. The brackets are attached to the teeth and are connected by wire and rubber bands. The wire is tightened bit by bit over time to help line the teeth up correctly.  We now offer different types of braces such as traditional metal braces and white ceramic braces which are almost invisible. Braces correct alignment problems by putting steady pressure on the teeth, which eventually moves them into a straighter position
At Pandit Clinic, we take special care of children who are undergoing orthodontic treatments for braces. Our Pediatric Dentist Dr Pratibha Kukreja Pandit believes that children should be brought in for dental check-ups at least twice every year. Since this helps in timely detection of further dental care needs such as braces. 
.
Headgear is a type of orthodontic appliance which is used at Pandit Clinic, Pune. Headgears are often used in order to solve the issues of having a bad bite. In the case of headgear, a strap is wrapped around the head. This strap is connected to a metal wire in the front.
Th e main aim of the headgear is slowing down the growth of the upper jaw. Simultaneously, the back teeth are kept in position and the front teeth are pulled back. Special instructions are given by Dr Pratibha Kukreja Pandit in order to maintain the oral health while on headgear.
Traditional metallic braces are often visible. Today, due to advancements in the dental field, it is possile to have braces that are virtually invisible. Pandit Clinic offers Invisalign treatment which use braces that fit on to your teeth and still be invisible. Invisalign treatment is highly useful and faster for correcting simple dental issues. Invisalign works similar to retainers and can be removed when eating and drinking.
Invisalign can be used for patient with mild to moderate misalignment of teeth. A clear plastic aligner is custom made for the patient to fit the teeth. This aligner needs to be worn at least 20 hours a day for optimal results. the treatment time highly depends upon the individual case, however, on an average it takes about 12 months for the teeth to be completely aligned. 
Invisalign is removable which makes it easier to brush and floss the teeth normally in order to retain the overall oral health.
What Is
The Difference Between Invisalign And Braces?
Braces and invisalign are both methods to align teeth and improve the aesthetic as well as the funtion of the teeth and the jaw. Braces are generally used in more severe cases where there is a lot of teeth crowding, misalignement or ever for severe bite irregularities. They are highly useful to restore the functionality of the teeth and have a proper jaw shape. In the case of invisalign, this treatment is used for minor crowding and slight misalignement of teeth. One of the biggest perks of invisalign is that they are virtually invisible as opposed to braces which might have wires, rubberbands and other such elements. 
At What
Age Should You Start Orthodontic Treatment?
Orthodontic treatment or braces are generally put on at the age of 12 to 14 depending upon the proper analysis of the issue at hand. However, if the issues apperas late, orthodontic treatments can also be started later in life. There are many adults today who opt for braces and have amazing results.
For adults who might get conscious of metallic braces, the option of ceramic braces or invisalign treatment is also available. hence, there is no particular age where one can start the orthodontic treatment.
Braces are not painful when the dentist puts them on. However, the tension on the wires of the braces needs to be altered after a specific amount of time. The patient can experience a bit of soreness after the tension is altered for a few days.
What Should
You Eat When You Get Braces?
When a patient gets braces which are non-removable, there are certain restrictions when it comes to eating food. Avoiding chewy, crunchy, sticky, hard and sugary foods is necessary. Also, foods that require to bite into like corn on the cob, apples, etc must be avoided. Eating soft food is encouraged that involves dairy, vegetables, grains, etc.
Virtual Video Consultations
100% SAFE AND SECURE CALLS WITH ENCRYPTION. YOUR PRIVACY AND CONFIDENTIALITY IS GUARANTEED.
Start here, by making an appointment for a virtual consultation with our expert Dr. Pratibha Kukreja Pandit (NEW PATIENTS ONLY).
Dr. Pratibha Kukreja Pandit is available for Virtual Video Consultations from Monday – Saturday between the hours of 11 am – 2pm and 4pm – 7pm.
If you are already our valued patient with questions or have an emergency please contact the clinic on +91 9822053446
You can also book an in-clinic appointment
Consult
Dr. Pratibha Kukreja Pandit


(Pediatric Dentist)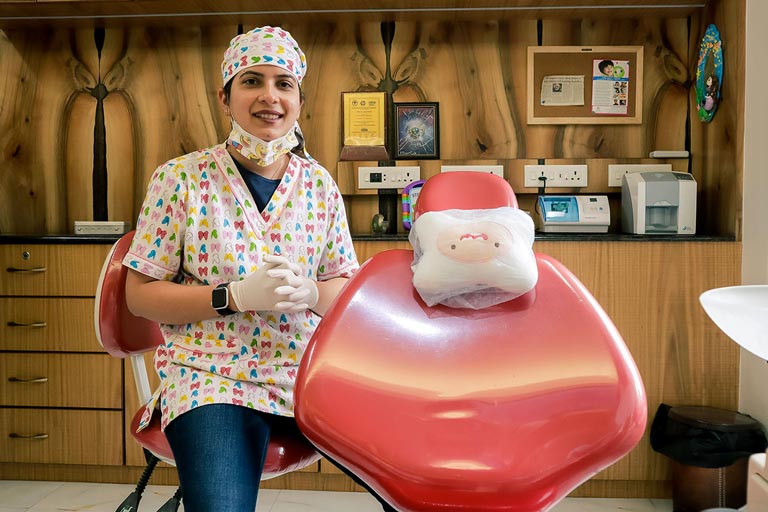 Virtual Video Consultation Fees
Rs. 500
The Consultation Fees Must Be Paid Online by
GOOGLE PAY

BEFORE YOUR APPOINTMENT. See The Instructions On Appointment Confirmations
Your virtual video consultation includes:
Pediatric and Preventive Dentistry Specialist
Dr. Pratibha is the Chief Dentist at Pandit Clinic. She is also a Consultant Pediatric Dentist at Kotbagi Hospital and KEM Hospital, Pune.
Dr. Pratibha has trained at the prestigious Chang Gung Memorial Hospital, Taiwan, in advanced areas including Pediatric dental treatment under General Anesthesia and Intravenous sedation, Dental Rehabilitation of children with special health care needs, and Nasoalveolar molding and dental rehabilitation of cleft lip and cleft palate.
She's the lifetime member of Student Clinician Association, American Dental Association (SCADA), USA.
Professional Affiliations and Skills
You Might Be Interested In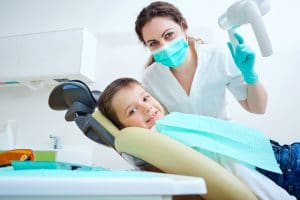 Pediatric Dentistry
book consultation Home Pediatric Dentistry Your Child's First Dental Visit A child's first dental visit is a crucial milestone in his/her growing up. It is
Read More »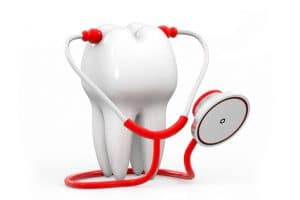 Pediatric Dentistry
Call us +91 20 25534849 Home Pediatric Dentistry Dental Emergencies We at Pandit Clinic are at the forefront of dealing with dental care emergencies. Call
Read More »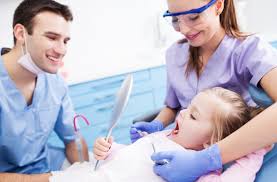 Pediatric Dentistry
Call us +91 20 25534849 Home Pediatric Dentistry Pediatric Preventive Dental Care Pediatric Preventive Dental Care covers all the preventive dentistry needs for your children
Read More »