Dr Vikram Pandit, has tremendous experience in wisdom tooth removal. Equipped with latest Piezoelectric device to make the procedure smooth and painless.
One major dental milestone that usually takes place between the ages of 17 and 21 is the appearance of your third molars. Third molars in the dentition are commonly called wisdom teeth. These teeth usually erupt during 18-24 years of age. There are a total of 4 wisdom teeth, one in each quadrant of your mouth.
What is
Wisdom Tooth Extraction?
During the eruption of these teeth, you may have symptoms of teething which include redness/swelling in your gums, pain in the jaw, peri-oral muscles, fever, headache/earache, etc. 
Many of the times, these teeth do not erupt in proper alignment with the rest of the teeth due to insufficient space available. In these situations, such teeth may cause pain or discomfort during eating, speaking and other such common daily activities. If erupted in the cheek side, these teeth cause severe cheek bite which is extremely painful and may cause traumatic ulcers in your cheek mucosa. Similar ulcers will occur on the tongue if these are tilted towards the tongue.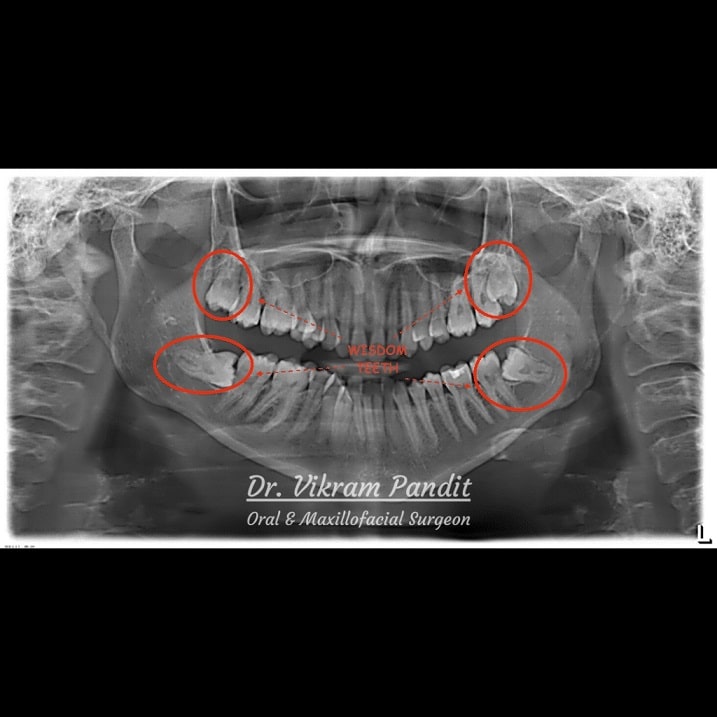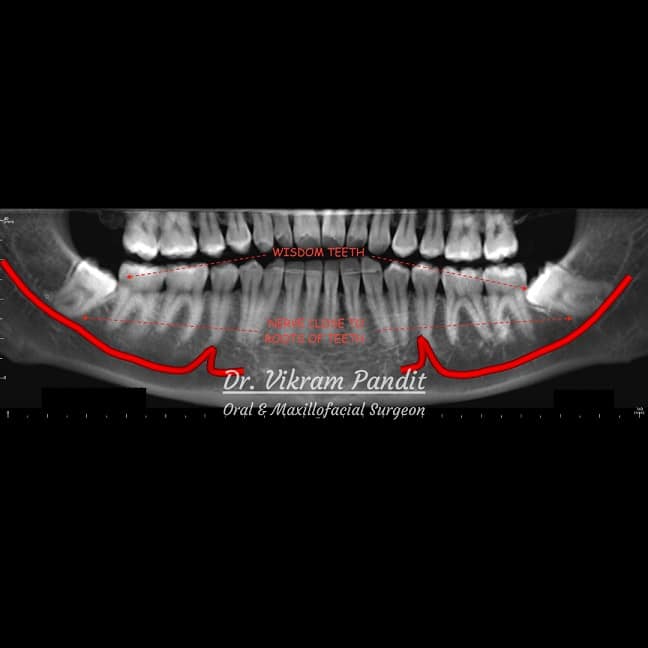 Wisdom Tooth Extraction Cases
Why You Might Need
To Have Your Wisdom Teeth Removed?
Every patient is unique, but in general, wisdom teeth may need to be removed when there is evidence of changes in the mouth such as:
Pain
Infection
Cysts/ Tumors
Damage to adjacent teeth 
Gum Disease
Tooth Decay
Do All Wisdom Teeth
Need To Be Removed?
Now this question doesn't have a one-size-fits-all answer. Dr Vikram Pandit, the qualified Oral and Maxillofacial Surgeon of Pandit Clinic, Pune firmly states that whether or not a wisdom tooth needs extraction should be decided on a case to case basis. Every patient has a unique case and as such, the dentist in question needs to understand and treat him/her accordingly. 
The second aspect to this question is understanding why wisdom tooth extraction may be necessary in a large number of cases. Not all problems related to third molars are painful or visible. Damage can occur without your being aware of it.
As wisdom teeth grow, their roots become longer, the teeth become more difficult to remove and complications become more likely. In addition, impacted wisdom teeth are more likely to cause problems as patients age.
No one can predict when third molar complications will occur, but when they do, the circumstances can be much more painful and the teeth more difficult to treat. It is estimated that about 85% of third molars will eventually need to be removed.
Please keep these facts in mind when you seek treatment for wisdom teeth.
Questions To
Ask Your Oral And Maxillofacial Surgeon?
How Is The
Surgery Done For Wisdom Tooth Removal?
A piezoelectric surgical device is a machine that is helpful in more complicated cases of wisdom teeth removal. Some of the wisdom teeth are buried deep into the jaw bone and are very close to the underlying nerve (inferior alveolar nerve).
Removing these teeth is sometimes extremely challenging and may lead to unwanted nerve damage. In such times a piezoelectric device is the best tool to make this procedure successful with minimal or no complications. This Latest and advanced tool can make this procedure very comforting and friendly to surrounding structures. The device is designed for absolute precision for bone surgeries without damaging the surrounding soft tissues. 
We at pandit clinic are equipped with the state-of-the-art-facility, and the latest machines which makes this procedure smooth and painless.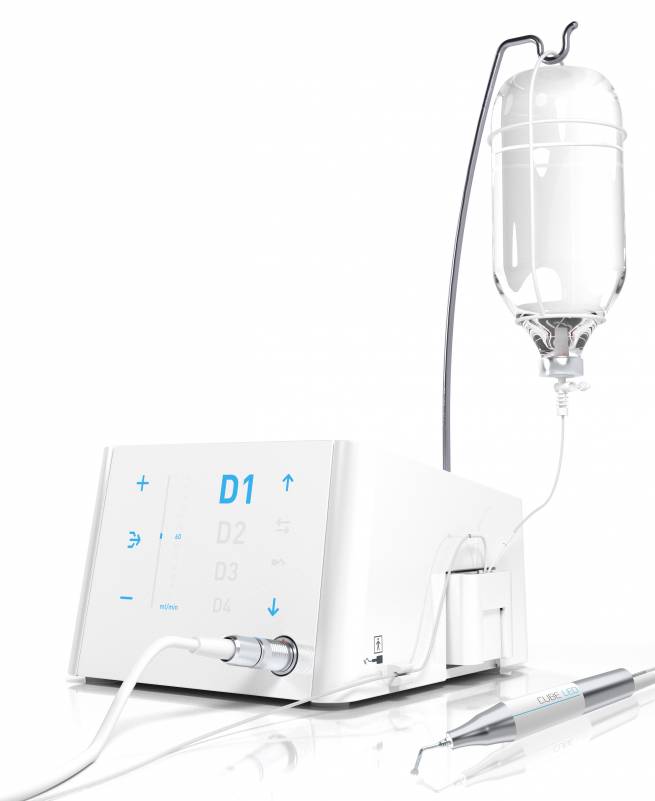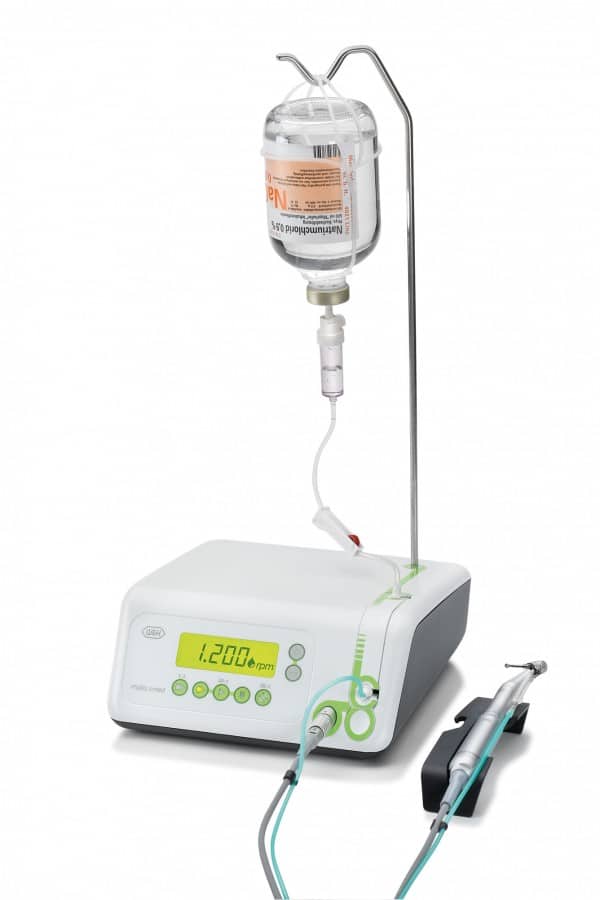 What To Expect Before
Wisdom Tooth Extraction Surgery?
Consultations and detailed discussions on the wisdom tooth extraction procedure with your dentist before you step in for the treatment are a must. 
At Pandit Clinic in Pune, Dr Vikram Pandit, our qualified Oral and Maxillofacial Surgeon explains everything related to wisdom teeth and the wisdom tooth extraction procedure to the patient during the consultation. Dental X-Rays are taken to confirm the diagnosis and all queries that arise in the mind of the patient are resolved. 
Dr Vikram Pandit aims to help the patient in making an informed decision regarding his own treatment. He also uses the time leading up to the surgery to eliminate any pain/discomfort the patient may be dealing with due to the eruption of the wisdom tooth by prescribing pain killer medicines and changes to diet.
Why Choose
An Oral And Maxillofacial Surgeon For Wisdom Teeth Extraction?
Wisdom Tooth Removal is one of the most complicated procedures when it comes to oral surgery. The eruption of wisdom teeth in adolescence can potentially lead to infections, pain, swelling and affect the fully developed dental arch of the patient. 
Hence, when considering the removal of wisdom teeth, it is of absolute necessity to choose the right person to perform the surgery. Oral and Maxillofacial Surgeons are specially trained in order to handle even the most complicated cases when it comes to the removal of wisdom teeth. 
Wrong extraction of wisdom teeth or a flawed extraction can result in major pain and dental issues for the patient. Pandit Clinic strongly recommends that one should consult an Oral and Maxillofacial Surgeon when it comes to wisdom tooth extraction.
Dr Vikram Pandit, Pandit Clinic's expert Oral and Maxillofacial Surgeon has tremendous experience when it comes to wisdom tooth removal. He has deep knowledge and vast experience when it comes to the extraction of damaged, impacted, and even infected teeth. He believes that the extraction of a wisdom tooth in a proper way is absolutely crucial to maintain the overall oral health. 
How Is
The Recovery After Wisdom Tooth Removal?
The recovery after wisdom tooth removal is quite simple. Dr Vikram Pandit will make sure that you are provided with proper instructions regarding the ccare of the site. He will advise you to apply ice pack at regular intervals in order to control the swelling which is common after the extraction. You will be advised to eat soft foods, drink lukewarm water and avoid foodstuffs that are extremely hot or spicy. It takes about 2 days for the swelling to completely subside and you can resume work after a day's rest.
Is Wisdom
Tooth Removal Painful?
Wisdom tooth removal is a minor procedure and generally done under local anesthesia. This ensures that you don't feel any pain or discomfort during the procedure. Often, patients feel a bit of pressure or pull when extracting the tooth, though this is not painful. After the anesthesia wears off, patients do feel soreness and pain, however, this can be controlled with the help of antibiotics and pain killers. These medicines must be taken as prescribed by Dr Vikram Pandit in order to have  a comfortable recovery.
How Long
Does Wisdom Tooth Removal Take?
Removal of wisdom tooth is not a major procedure. It can take anywhere from 45 minutes to an hour for the extraction of a wisdom teeth.
What To
Avoid After Wisdom Tooth Removal?
The following things must be avoided after wisdom tooth removal:
 Eating very hot or spicy food

Drinking soft or carbonated drinks
Chewing tobacco or smoking 
Inserting sharp objects in the hole formed after wisdom tooth extraction
Wisdom Tooth Extraction – Safety, Procedure, Recovery
There are many misconceptions about Wisdom Teeth and doubts in the minds of patients that Dr Vikram Pandit, Pandit Clinic's expert Oral and Maxillofacial Surgeon will be addressing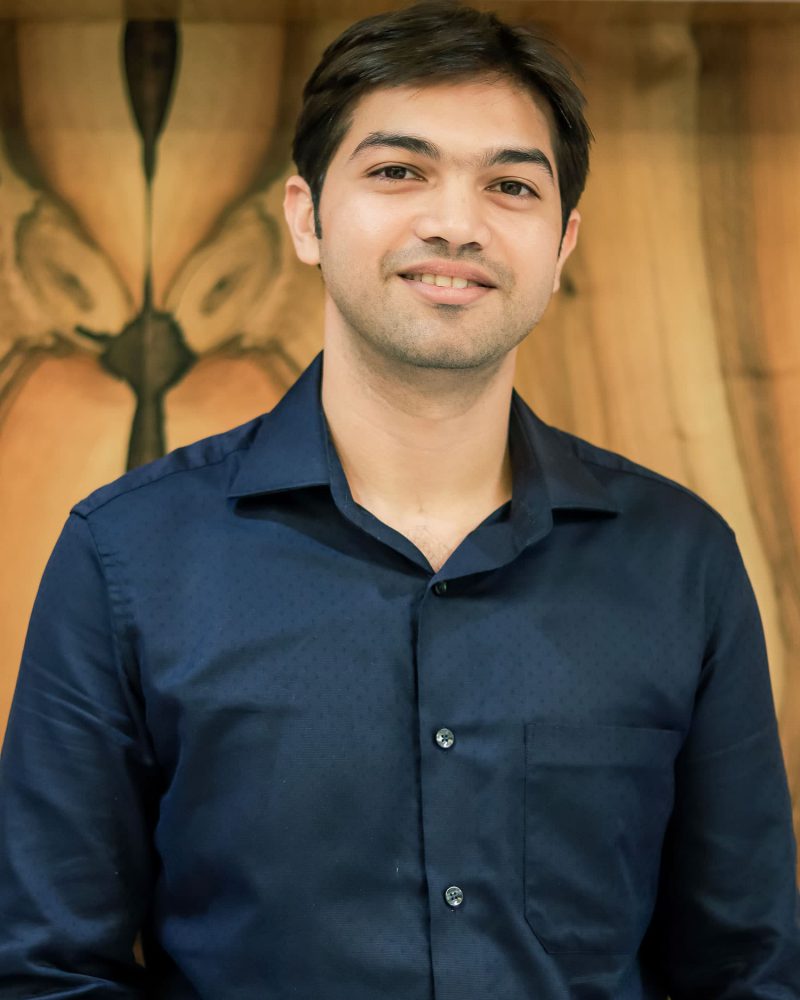 Consult
Dr Vikram Pandit


Oral & Maxillofacial Surgeon
Book a consultation with Dr Vikram Pandit. At the consultation, Dr Vikram Pandit will:
Dr. Vikram Pandit will first perform a thorough examination of your teeth, gums and jaw.
Explain the problem to you.
An X-Ray of your teeth will be taken if needed.
We recommend you openly discuss your concerns with Dr. Vikram. 
During the consultation be prepared to discuss:
BDS, MDS Oral & Maxillofacial Surgeon
Dr. Vikram is a visiting consultant and consultant oral and maxillofacial surgeon at the top hospitals in Pune like Poona Hospital and Research Centre, Ratna Memorial Hospital, Pandit Clinic and KEM Hospital. Dr. Vikram has done clinical fellowship in craniofacial surgery with focus on surgery for cleft lip and cleft palate deformities, orthognathic surgery and surgery for sleep related disordered breathing (SRDB). He has trained for advanced management for Facial Trauma, from Taiwan. He has also attended various seminars and done workshops related to Oral and Maxillofacial Surgery. Dr. Vikram is also a  co- author of a chapter for a textbook. He has been invited as a speaker for number of conferences in India as well as Internationally.
You Might Be Interested In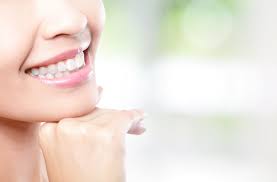 Face contouring
Call us +91 88059 80048 Correction in jaw irregularities, and realignment of the jaws with teeth Home Oral and Maxillofacial Surgery Corrective Jaw Surgery RESHAPING
Read More »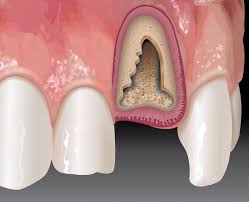 Cleft lip and cleft palate
Call us +91 88059 80048 Home Oral and Maxillofacial Surgery Alveolar Bone Grafting Alveolar bone grafting and orthodontic treatment for patients with cleft lip and
Read More »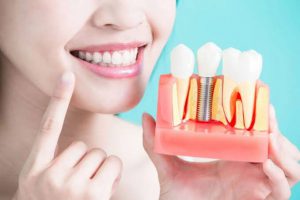 Oral and Maxillofacial Surgery
Call us +91 88059 80048 A dental implant is one of the best ways to replace broken or missing teeth Home Oral and Maxillofacial Surgery
Read More »