Renewal of the skin surface with advanced chemical peels like Inno Peels, Miami Peels, Cosmelan Depigmentation, Whitening Peel, Pumpkin Peel and MELANO
A variety of natural acids are already present in the body and skin and the chemical peels we apply are in similar in form and structure. Thus there is no allergic sensitivity to peels on the skin. The concentration of these chemicals is to be adjusted to suit the skin type and correct the skin problem.
Though the chemical peels are derived from fruit extracts, grains, sugarcane, milk, etc, because of their heavy concentrations they need to be done under medical supervision and can't be done at home.
The basic peels are AHAs (alpha hydroxy acids) and BHA or salicylic peel and TCA, Phenol (carbolic acid). The most favourite amongst AHAs is the Glycolic acid (from sugar cane), others being Lactic acid (milk) Citric acid (from citrus fruits). The BHA or salicylic acid is one of the anti acne peel and is used in combinations with others as cocktail peels. The medium and deep peels are with TCA and carbolic acid (phenol).
These are helpful in treating acne, scars, dark spots, pigmentations, dull skin, smoker's complexions, fine lines and wrinkles and can also be done for glow.
There is variety of peels available; the basic few are:
Skin peels can give you the best of benefits if performed by a trained skin care physician. Different peels help different skin problems and they are highly specific.
If wrongly done, can cause double the harm like burns, pigmentation, scarring etc.
Consult Dr. Sharvari Pandit to know the skin peel that can help you at its best!
INNO-PEEL Whitening is an exfoliating and whitening treatment with exceptional skin brightening properties. It is a skin-resurfacing peel with a unique composition of active ingredients derived from Vitamin A, in addition to other antioxidants, depigmentation and anti-ageing agents. The advantage of this peel is that it works on different layers of the skin.
When
to choose INNO-PEEL Whitening?
What is
the procedure followed during INNO-PEEL Whitening?
Your practitioner will apply the INNO-PEEL Whitening very carefully. Once the peel is dry after application, you can leave your practitioner's clinic and get back to your daily activities with the dry peel. As per the duration advised by your practitioner, you can simply use a gentle soft cleanser to remove the peel and rinse it with plenty of water. The course of peeling lasts from 3 -5 days depending on your current skin texture.
Application of moisturizer and sunscreen at interval of 3 hours is mandatory during and after the completion of peeling. For best result avoid direct exposure to sunlight.
Miami Peel is a skin treatment that effectively exfoliates and improves the appearance of hyper-pigmented skin by stimulating the production of collagen. Miami Peel contains acids that are exclusively derived from fruits and organic substances. Apart from impproving the texture of skin, Miami Peel can also be used to even out skin tone. It can even treat melasma, if used under the supervision of proper skin specialist like Dr. Sharvari.
Miami Peel is suitable for most skin types.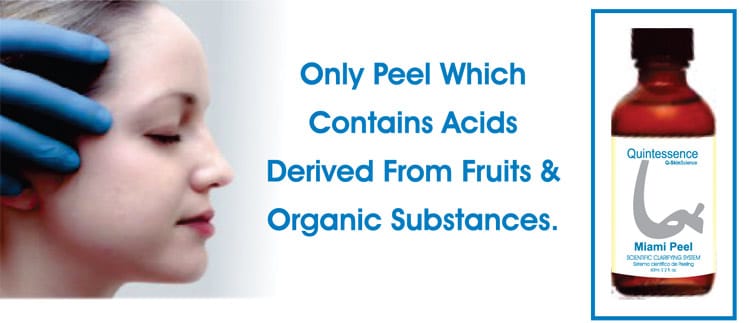 What can
I expect post Chemical Peel treatment?
After receiving the peel the patient may experience light flaking in a few localized areas for up to five days and slight redness for one to twelve hours. Although you may or may not actually "peel" during the first one or two treatments, you will probably experience slight exfoliation and your skin will feel tight and pulled.
Patients should always follow the home case regimen prescribed by their physician and not use any products on the treated areas without consulting with their Physician.
For two days following treatment:
Post Chemical Peels treatment
tips for maximum benefits:
Cosmelan treatment guarantees the improvement of the skin blemishes with a very high safety margin. Cosmelan Depigmentation treatment's principal action is the elimination of melanin patches on the face – Melasma. Also called cholasma if the pigmentation occurs with pregnancy. Cosmelan Depigmentation treatment involves a very versatile, dynamic process which is easily adapted to the needs of each individual patient.
What does
Cosmelan Depigmentation treat?
Skin ageing caused by sun exposure, facial blemishes due to excessive pigmentation and, in general, imperfections caused by melanin, are more and more common problems today. "Dark blemishes", especially on hands and face, are one of the greatest skin concerns of modern men and women. It will only be possible to remove the skin pigmentation and recover the smoothness of the skin, bringing back its luminosity, with a treatment that has a direct effect on the intimate formation process of the pigment (melanin).
Cosmelan Depigmentation best treats the following:
Cosmelan Depigmentation Peel
Results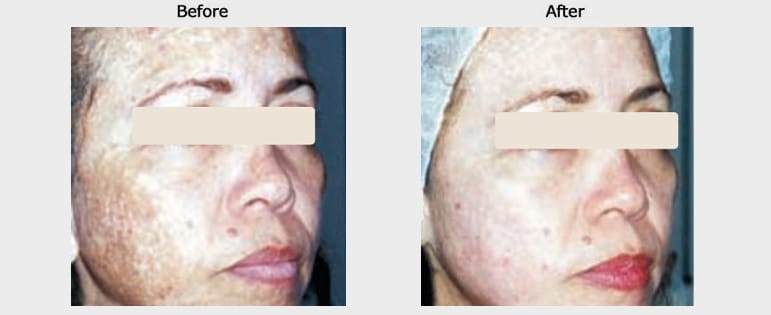 What care
should be taken prior to Cosmelan treatment?
Avoid any laser procedures 7 days prior to treatment with Cosmelan. Refrain from waxing or the use of other depilatory products for 3 days prior to treatment. Always avoid sun exposure as much as possible. Do not get another treatment or procedures (including peels, facials, or microdermabrasion) on the treated area for 15 days following. While maintaining on Cosmelan 2, discontinue its use for 3 days prior to waxing, and do not restart treatment until 3 days after waxing. Threading can be done normally.
What are
the advantages of Cosmelan Depigmentation treatment?
Cosmelan Active System combines a range of active ingredients of natural and chemical origin that diminishes and erases the main cutaneous manifestations of oily and acneic skin types. Cosmelan Active System achieves a soft clean and impurity free skin in two easy steps.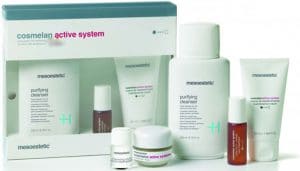 Cosmetic program formulated to attenuate and to eliminate coetaneous spots of melanicorigin located at epidemical level, with a high depigmentating power.
Act on the cells responsible for the skin coloration, reducing the production of excess color and very effective in the elimination or decrease of spots, becoming the coetaneous coloration uniform.
The MELANO System is based on the inhibition of tyrosinase, a basic enzyme in the melanin formation process.
Several of the substances present in the MELANO System formula actuate by blocking this enzyme, or even by inverting the metabolic process of the transformation chain.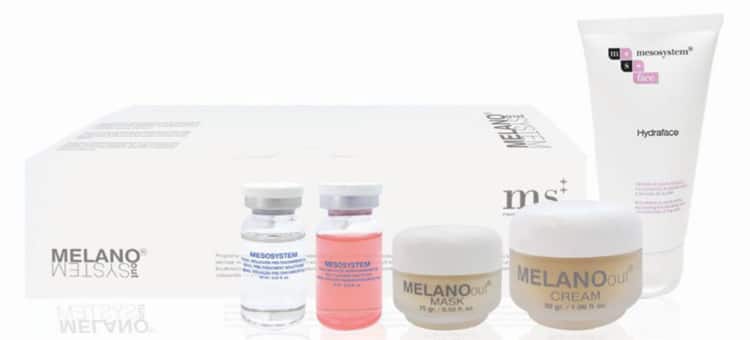 Pumpkin Peel is a nourishing treatment for deep skin hydration and skin brightening. It is a facial that is good for regenerating of cell against dryness, aging and acne.
Scientists have found a wide spectrum of vitamin A derivatives in pumpkins that affect the skin's retinoid acid receptors. Pumpkins also contain fermented enzymes and salicyclic acid for the function of skin peeling. Pumpkin Peel is a deep moisturizing peel for nutrition & cell renewal.
It is useful for cosmetic treatment of:
For How Long Do
Chemical Peels Last?
The results of a chemical peel are pretty long lasting. Generally, the effects also depend upon the type of peels that are used and the type of issue which needs to be corrected. The effects can last anywhere from 2 to 6 months.
How Often
Should I Get A Chemical Peel Treatment?
Generally, chemical peels are often done in sessions. The number and time of these sessions depends on the type of problem which is being tackled. On an average, each session is scheduled 2 to 4 weeks apart and requires at least 4 sessions. When targeting acne, the number of sessions might increase.
Are The Results
Of Chemical Peels Permanent?
The results of chemical peels are long lasting, however, not permanent. As one ages, their skin tends to acquire wrinkles and lines which is unavoidable. Sun damage also might bring along changes in the skin which has been treated with chemical peels. It is necessary to take utmost care of the skin in order to maintain the results of chemical peels.
Are Chemical Peels
Good For The Skin?
Chemical peels are an excellent solution to counter issues like acne, hyperpigmentation, sun damage, dark spots, fine lines, etc. they give excellent results and make the skin appear more youthful looking, smooth, healthy and radiant. They are good for the skin.
Black Peel is a natural organic peel based on black vinegar. It is used for skin resurfacing, cell renewal and as an anti oxidant. Black acetic acid is also effective against acne. The black acetic acid can be used topically as a skin dressing. It shows the strongest bacterial activity against all strains tested. It increases antioxidant activity and reduces oxidative stress.
Dermatologist, Venereologist & Trichologist
Dr. Sharvari Pandit is a Consultant Dermatologist, Venereologist & Trichologist at Pandit Clinic. She has an experience of more than 5 years and also acts as a visiting consultant at MMF's Joshi Hospital, Anand Hospital and Visage Skin Clinic. Dr. Sharvari's areas of special interest include aesthetic surgeries, skin rejuvenation, anti-ageing and pigmentations treatments. 
Virtual Video Consultations
100% SAFE AND SECURE CALLS WITH ENCRYPTION. YOUR PRIVACY AND CONFIDENTIALITY IS GUARANTEED
Consult
Dr. Sharvari Pandit


(Cosmetologist/ Dermatologist)
Make an appointment for a virtual consultation with Dr. Sharvari Pandit (NEW PATIENTS ONLY).
Dr. Sharvari Pandit is available for Virtual Video Consultations from Monday – Saturday between the hours of 11:00 am – 8:00 pm. Virtual Video Consultations will be via WhatsApp and must be booked in advance. To book a video consultation, contact us at +91 9850880048

If you are an existing patient with any and all queries or have an emergency, please contact the clinic on +91 9850880048
Virtual Video Consultation Fees
Rs. 1500
The Consultation Fees Must Be Paid Online by
GOOGLE PAY

BEFORE YOUR APPOINTMENT. See The Instructions On Appointment Confirmations
Your virtual video consultation includes:
You Might Be Interested In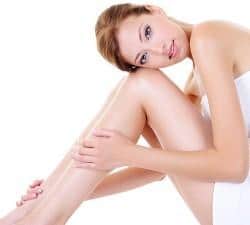 Cosmetology and Dermatology
Laser Hair Removal
Call us +91 88059 80048 Home Cosmetology & Dermatology Laser Hair Removal Equipped with the latest state-of-the-art laser technology 'LightSheer Dezire' to permanently remove unwanted
Read More »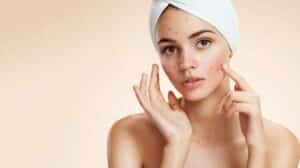 Cosmetology and Dermatology
Acne Treatment
Call us +91 88059 80048 Home Cosmetology & Dermatology Acne Treatment Newer and advanced treatments to treat various stages of Pimples or Acne Vulgaris. Call
Read More »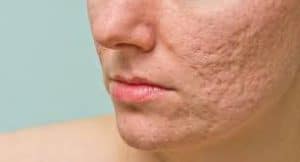 Cosmetology and Dermatology
Acne Scar Surgery
Treat mild to severe acne scars and improve the skin tone and texture Call us +91 20 25534849 Home Cosmetology & Dermatology Acne Scar Surgery
Read More »