Pediatric Preventive Dental Care
Pediatric Preventive Dental Care
Pediatric Preventive Dental Care covers all the preventive dentistry needs for your children for having excellent oral health in the long run.
9 Oral Care Habits That Prevent Tooth Decay In Kids
Dr Pratibha tells parents to impart good dental care habits in their children because this will set them up for a healthier and happier life.
What Is
Tooth Decay (Cavity)?
For most people, in simple words, tooth cavity or tooth decay is a hole that has formed inside the teeth. Cavities occur over a period of time and are permanent and progressive in nature. They need corrective dental treatments to avoid symptoms that follow decayed tooth, like pain, swelling or space infections leading to symptoms like fever and difficulty in eating.
Cavities are caused due to various factors including frequent snacking, sugary foods and drinks, and most importantly, not cleaning your teeth well. Children are more susceptible to have cavities in their teeth because of their tooth structure and infrequent brushing habits. Therefore, they need cavity prevention and management treatments on time to avoid further escalation of the problem.
What Is
Dental HOME And What Is Its Significance?
Dental home is broadly described as a 'Home away from home'. The American Academy of Pediatric Dentistry (AAPD) supports the concept of a dental home for all infants, children, adolescents, and persons with special health care needs. The dental home is inclusive of all aspects of oral health that result from the interaction of the patient, parents, dentists, dental professionals, and non-dental professionals.
Establishment of the dental home is initiated by the identification and interaction of these individuals, resulting in a heightened awareness of all issues impacting the patient's oral health. The dental home is the ongoing relationship between the dentist and the patient, inclusive of all aspects of oral health care delivered in a comprehensive, continuously accessible, coordinated, and family-centered way. It is stated that the dental home should be established no later than 12 months of age and includes referral to dental specialists when appropriate.
What Is
The Importance Of Diet In Preventing Tooth Decay?
Diets play a major and significant role in the initiation and progression of tooth decay. The recent times have seen a drastic escalation in proportions of refined carbohydrates and sugary aerated drinks in the diets of children. Refined sugars in the form of chocolates, caramel candies and jellies are sticky in nature and retain on teeth surfaces for a long time. This in turn, allows time for the acid-forming bacteria in the mouth to cause damage to the teeth and cause cavities. Additionally, the carbonated drinks increase the acidic attack on the teeth, causing further damage.
Frequent eating or snacking throughout the day adds exponentially to the damage. Moderation is the key to such eating habits. However, each child has different diet requirements and we, at Pandit Clinic understand nutrition and requirements of children and recommend changes that are tooth-friendly, customised, easy to comply and follow. Well, small changes can have drastic effects!
What Is
Fluoride Treatment?
Fluoride is often called nature's cavity fighter. Fluoride is a naturally-occurring mineral. It helps prevent cavities in children and young adults by making the outer surface of  teeth (enamel) more resistant to the acid attacks that cause tooth decay. It is routinely present in most commercially available tubes of toothpaste and mouthwashes.
Fluoride based mouthwashes help in making the teeth more resistant to decay. But it is not advisable for children under the age of six, since they may swallow it. Considering some special cases, Dr Pratibha Kukreja Pandit, the Pediatric Dentist may recommend it specifically for a young child.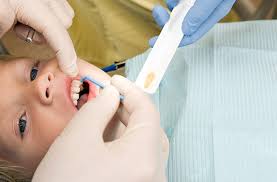 When Are
Fluoride Treatments Recommended?
Dr Pratibha Kukreja Pandit assesses each case for their risk factors and decides the course of treatment. If she concludes that your child is more likely to get cavities, she may suggest Fluoride treatment during the dental care visit.
The Fluoride application is a simple, non-invasive and non-painful procedure which reduces the chances of further tooth decay. It is applied to your child's teeth either with a gel, foam or rinse. Based on the case, our doctor may ask the Fluoride treatment for kids to be repeated once or twice a year depending upon severity of risk factors. 
We ask parents to tell us their child's medical history. We also ask about any significant allergies to specific entities like various medicines, Asthma or any kidney dysfunctions. Kids and parents get to choose from an array of flavours available at Pandit Clinic, dentistry for children, teens and special needs.
How To
Take Care Of Your Kid After The Fluoride Treatment?
Once you leave the clinic after your dental visit, please follow the below-listed instructions for optimal results:
Do not allow the child to eat or drink anything, including water for at least half an hour post-procedure.

After the dental visit, serve your child with non sticky and soft food throughout the day.

On the day when the treatment is performed, do not let your child brush his/her teeth.

Ensure that the child resumes tooth brushing with Fluoride toothpaste the next morning.
Please note, the patients' teeth may appear discoloured or coated with a white film, temporarily. There also may be excessive salivation for some time. But these symptoms are temporary and will pass away soon.
Pit and
Fissure Sealants:
What Are
Dental Sealants?
Pits and fissures are naturally occurring surface irregularities on biting surfaces of most erupted teeth. As Teeth are always under attack from bacteria and acids, these surfaces need protection to stop the process of bacterial ingression and cavity generation, leading to tooth decay. Pit and fissure sealants are an effective way to safeguard your child's teeth.
Dental sealants are materials placed in these pits and fissures to fill them in, creating a smooth surface which is easy to clean. Pit and fissure sealants, act as a physical barrier between the occlusal fissures and the oral environment, preventing the food debris and ingress of bacteria. Being significant preventive measures for tooth decay pit and fissure dental sealants are mainly used in children who are at higher risk of tooth decay, and are usually placed as soon as the adult molar teeth come through.
What Is
The Procedure of Dental sealants?
The procedure for applying sealants to your child's teeth is simple and minimally invasive. More importantly, it is pain-free.
First, our Pediatric Dentist will thoroughly clean the tooth/teeth that need sealants. Once the teeth are cleaned and prepped, the dentist will apply the liquid sealant on the teeth. We then wait for the Dental sealant to set in place and become hard. These steps take only a few minutes. We would also like to stress here, that it is important to follow these up every 6-8 months to check for their integrity. They are executed with care and gentleness by Dr Pratibha Kukreja Pandit at Pandit Clinic. 
Silver
Diamine Fluoride (SDF):
What Is
A Silver Bullet And Why Is It Recommended?
Silver Diamine Fluoride is approved by FDA (Food and drug administration) as a dentinal hypersensitivity agent. Apart from that,  a 38% (44,800 ppm fluoride ions) SDF solution is commonly used to arrest caries in primary teeth of children, especially those children who are young and difficult to manage. The application of SDF to arrest dental caries is a non-invasive procedure that is quick and simple to use. However, it stains the carious teeth and turns the arrested caries black. It also has an unpleasant metallic taste that is not liked by patients, especially children.
The current literature suggests that SDF can be an effective agent in preventing new caries and in arresting dental caries in the primary teeth of the children. It can be used to arrest caries progression in very young children who are less cooperative, and it allows definitive restoration to be performed when they grow older and become more receptive to dental procedures. Though we believe in definitive procedures, we have added SDF, commonly known as the silver bullet to our practice to keep abreast with changing technologies and minimally invasive Paediatric dentistry. Ask Dr Pratibha Kukreja for any questions and queries before you opt for this procedure and we will be happy to assist you. But Remember, SDF application for Tooth decay in primary teeth is only an interim treatment option and not a definitive treatment modality.
Why Are
Regular Dental Visits Important?
Dr Pratibha Kukreja at Pandit Clinic, dentistry for children, teens and special needs  believes in the mantra 'A stitch in time saves nine'. It is recommended that children have a planned schedule of follow up at Pandit Clinic, Dentistry for children, teens and special needs. As children grow up, their eating patterns and tooth brushing habits undergo constant changes. It is important that teeth be assessed at regular intervals to see for these small changes and fix them up right away. Regular dental visits have the following benefits:
1) The rapport between the child and the dentist is maintained:

2) Damage to teeth can be seen in earlier stages and fixed sooner. 
3) Progression of various dental diseases like tooth decay and gum diseases can be prevented
4) The treatments done in the previous visits can be assessed and repaired, if required.
5) As new teeth appear, small defects like hypoplasias, brown spots etc. can be noticed and treated.
6) Follow up fluoride therapy and pit and fissure sealants can be done.
Virtual Video Consultations
100% SAFE AND SECURE CALLS WITH ENCRYPTION. YOUR PRIVACY AND CONFIDENTIALITY IS GUARANTEED.
Start here, by making an appointment for a virtual consultation with our expert Dr. Pratibha Kukreja Pandit (NEW PATIENTS ONLY).
Dr. Pratibha Kukreja Pandit is available for Virtual Video Consultations from Monday – Saturday between the hours of 11 am – 2pm and 4pm – 7pm.
If you are already our valued patient with questions or have an emergency please contact the clinic on +91 9822053446
You can also book an in-clinic appointment
Consult
Dr. Pratibha Kukreja Pandit


(Pediatric Dentist)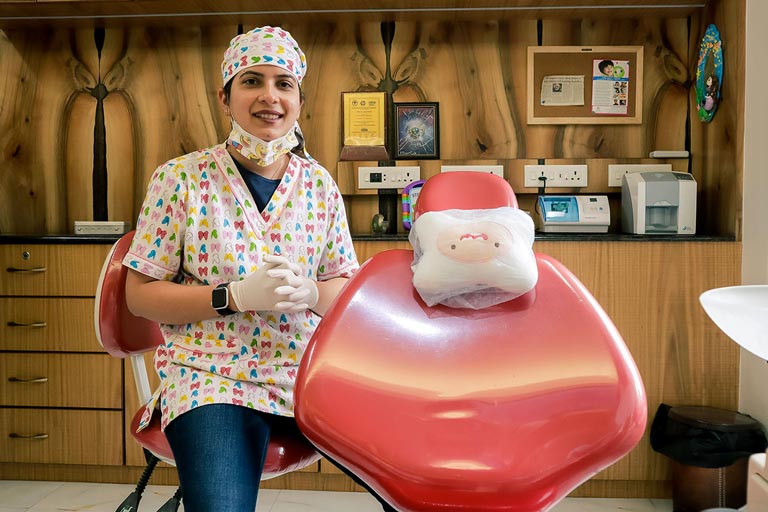 Virtual Video Consultation Fees
Rs. 500
The Consultation Fees Must Be Paid Online by
GOOGLE PAY

BEFORE YOUR APPOINTMENT. See The Instructions On Appointment Confirmations
Your virtual video consultation includes:
Pediatric and Preventive Dentistry Specialist
Dr. Pratibha is the Chief Dentist at Pandit Clinic. She is also a Consultant Pediatric Dentist at Kotbagi Hospital and KEM Hospital, Pune.
Dr. Pratibha has trained at the prestigious Chang Gung Memorial Hospital, Taiwan, in advanced areas including Pediatric dental treatment under General Anesthesia and Intravenous sedation, Dental Rehabilitation of children with special health care needs, and Nasoalveolar molding and dental rehabilitation of cleft lip and cleft palate.
She's the lifetime member of Student Clinician Association, American Dental Association (SCADA), USA.
Professional Affiliations and Skills
You Might Be Interested In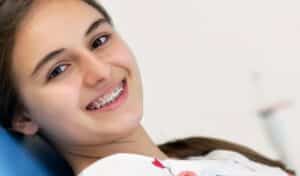 Pediatric Dentistry
Call us +91 88059 80048 Home Pediatric Dentistry Orthodontics Orthodontic treatments help to prevent and correct misaligned teeth, crooked teeth, bite irregularites and other such
Read More »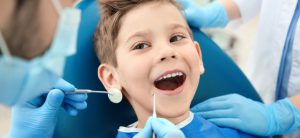 Pediatric Dentistry
Call us +91 20 25534849 Home Pediatric Dentistry Pediatric General Dentistry We offer regular dental check-ups for kids, dental x-rays, dental cleanings, pulp therapy, dental
Read More »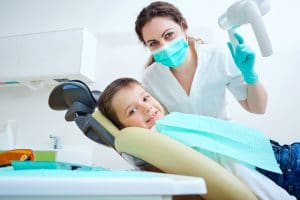 Pediatric Dentistry
book consultation Home Pediatric Dentistry Your Child's First Dental Visit A child's first dental visit is a crucial milestone in his/her growing up. It is
Read More »