Equipped with the latest state-of-the-art laser technology 'LightSheer Dezire' to permanently remove unwanted hair.
Laser Hair Removal is an effective medical treatment that can safely remove all unwanted and excessive hair from the body. It makes use of concentrated beams of laser which target the hair follicles. The power emitted by the laser inhibits further growth of the hair follicles thus making the results of laser hair removal long-lasting. 
Laser Hair Removal is an excellent alternative to other options of hair removal like waxing, threading, shaving, plucking, and other such options which can be harmful to the skin. Laser Hair Removal is effective on various body parts like the hands, legs, underarms, chest, back, and even the pubic region. 
Pandit Clinic has been the pioneer in introducing sophisticated lasers in Pune for more than a decade. We have many firsts in laser treatment for our credits. Pandit Clinic has been using lasers for aesthetic and cosmetic treatment for several years now. Lightsheer Dezire is the latest hair removal machine that we have introduced at the clinic.
About
LightSheer Dezire used in Hair Removal
LightSheer
®
laser hair removal uses clinically proven diode laser technology
to permanently
remove unwanted hair, comfortably and effectively. For many of us, hair removal is a part of everyday life. Whether you choose shaving or waxing, electrolysis or hair removal cream, the options can be painful, messy and ineffective, as well as time consuming. 
Pandit Clinic has been using LightSheer laser hair removal machine which has benefited the patients in following ways:
 

Long-lasting results

Comfortable treatments 

Short treatment times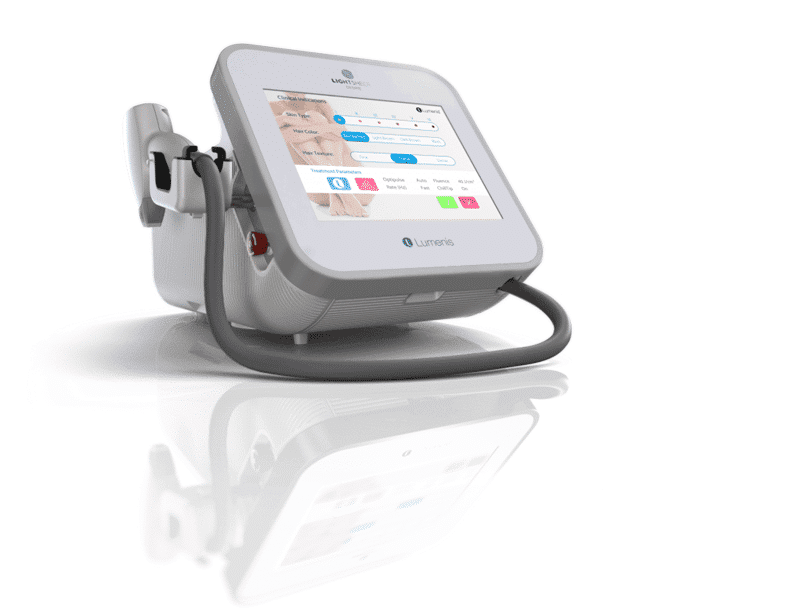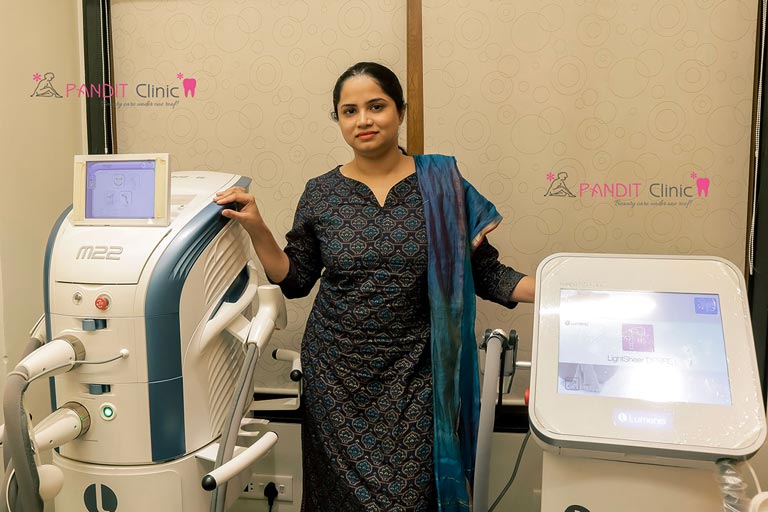 LightSheer has been developed by  Lumenis, which has been pioneering laser hair removal for five decades, and so you know you're getting expert treatment. There are two key features of LightSheer:
High speed vacuum-assisted technology

for large treatment areas of the body like abdomen, chest, legs, hands, and underarms etc, requiring no prep and no gel.

ChillTipTM technology

, a cooled sapphire tip for smaller and more delicate areas like face, nose, ears, beard, and eyebrows, etc.
Who can

be treated with LightSheer?
LightSheer® is generally suitable for all skin tones and for all areas and types of hair. However, laser hair removal may not be right for everyone and does carry some risks. 
LightSheer® isn't suitable if you have an active infection or inflammation; viral, fungal or bacterial disease; active cold sore; or open wound or abrasion in the area you want to treat. Risks may include changes to skin pigmentation and texture, or burns.
What results
to expect after Hair Removal treatment?
Lasers are more effective when hair is at an early growth stage. Not all hair will be at the same stage of growth at the same time thus, you'll need multiple treatments to permanently remove unwanted hair.
How the area will look afterwards varies from person to person, depending on skin and hair type. You may have some redness and swelling around hair follicles straight after, but don't be alarmed – it's only a response to the treatment. In the following weeks some hair will shed from the treated area. You will notice less hair growth as you progress through the course of your treatments. We will give you some guidance for looking after your skin and protecting it from the sun after it's been treated.
How does
the LightSheer Technology work in Hair Removal?
LightSheer® uses a state-of-the-art diode laser handpiece with a wavelength of either 805nm or 1060nm. Depending on your body area, your skin and hair type we will tailor your treatment. 
LightSheer features two unique technologies:
High Speed Vacuum Assisted Technology 
The handpiece uses gentle suction to lift and stretch the skin. This allows the laser to be absorbed into the hair follicles more easily when treating a large area, so the treatment time is quicker. It also helps to reduce the sensation of heat. 
ChillTipTM Integrated Cooling Technology 
LightSheer's unique sapphire cooling system continuously cools and numbs the skin to make the sensation more comfortable. At the same time the handpiece compresses the skin so that the laser's energy is better absorbed by the hair follicle.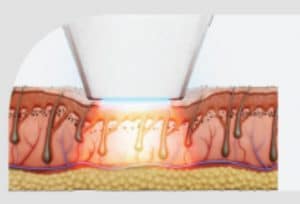 Laser Hair Removal
Results
Pandit clinic has handled numerous cases on hair removal and hair reduction and we have a lot of satisfied customers.
Before/after images

Client testimonials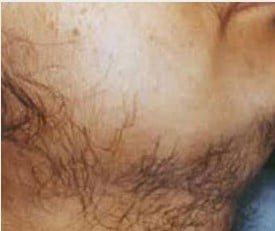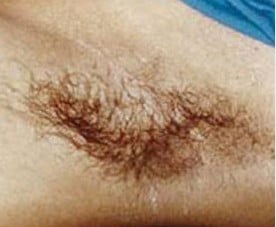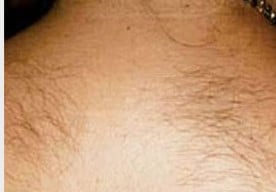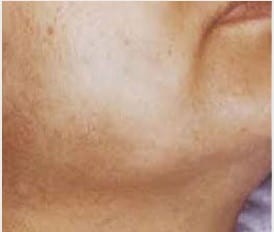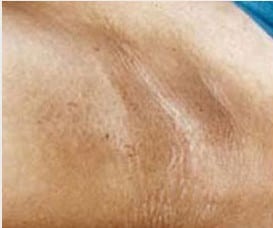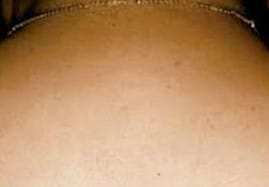 Nujuta C (Pilot) talks about her hair removal experience with Pandit Clinic
I've said good bye to waxing forever! Gone are those dreadful days when I had to manipulate if there is any upcoming event and decide if I should wax now or closer to the event, had to look for full sleeve dresses every morning and shop majorly for full sleeves. Gone are the days when I was unable to swim, had to avoid rubbing my pookey haired hands on others and most importantly tolerate all the pain ! I am sure this is not just my story!
Now I just slip into my shorts and wear whatever I want to,anytime! My hands n legs never felt softer. I have done the permanent hair removal treatment from Pandit Clinic by Dr. Sharvari Pandit and it has done MAGIC!
Pandit Clinic is thoroughly professional as it has been set up by the highly experienced and skilled experts Dr. Shrirang & Jayashree Pandit. This professionalism is continued by the very efficient Dr. Sharvari Pandit. She personally takes all care needed to make sure your treatment is done smoothly and you get the best results!
I cannot be more grateful to Pandit Clinic.I could revamp my life and my wardrobe!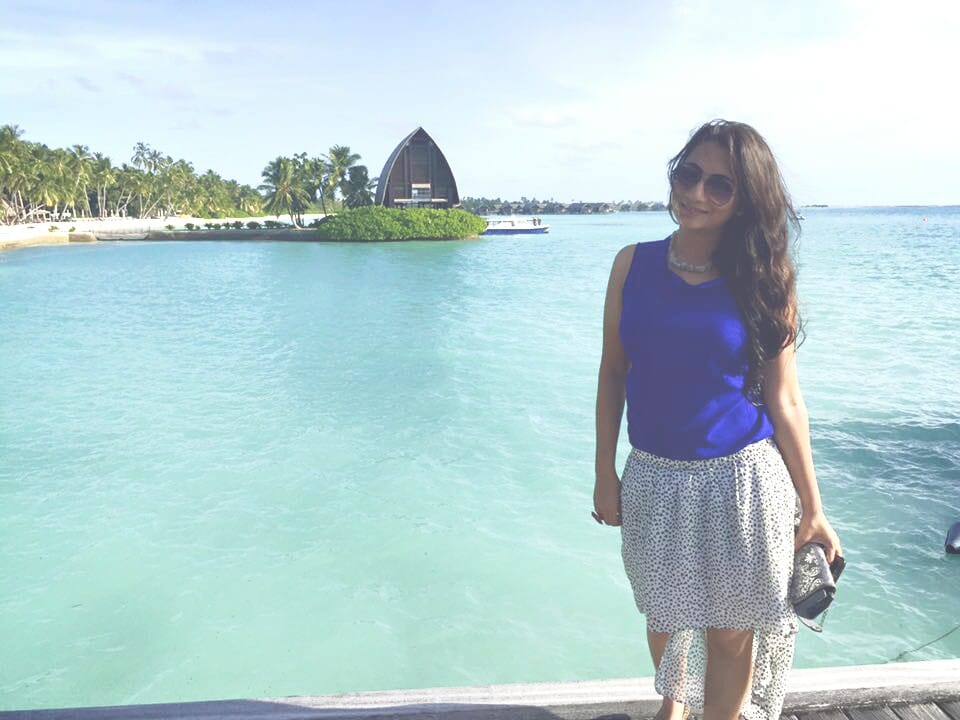 Dermatologist, Venereologist & Trichologist
Dr. Sharvari Pandit is a Consultant Dermatologist, Venereologist & Trichologist at Pandit Clinic. She has an experience of more than 5 years and also acts as a visiting consultant at MMF's Joshi Hospital, Anand Hospital and Visage Skin Clinic. Dr. Sharvari's areas of special interest include aesthetic surgeries, skin rejuvenation, anti-ageing and pigmentations treatments. 
Virtual Video Consultations
100% SAFE AND SECURE CALLS WITH ENCRYPTION. YOUR PRIVACY AND CONFIDENTIALITY IS GUARANTEED
Consult
Dr. Sharvari Pandit


(Cosmetologist/ Dermatologist)
Make an appointment for a virtual consultation with Dr. Sharvari Pandit (NEW PATIENTS ONLY).
Dr. Sharvari Pandit is available for Virtual Video Consultations from Monday – Saturday between the hours of 11:00 am – 8:00 pm. Virtual Video Consultations will be via WhatsApp and must be booked in advance. To book a video consultation, contact us at +91 9850880048

If you are an existing patient with any and all queries or have an emergency, please contact the clinic on +91 9850880048
Virtual Video Consultation Fees
Rs. 1500
The Consultation Fees Must Be Paid Online by
GOOGLE PAY

BEFORE YOUR APPOINTMENT. See The Instructions On Appointment Confirmations
Your virtual video consultation includes:
You Might Be Interested In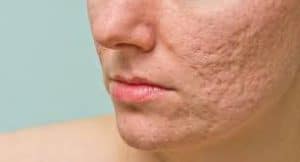 Cosmetology and Dermatology
Acne Scar Surgery
Treat mild to severe acne scars and improve the skin tone and texture Call us +91 20 25534849 Home Cosmetology & Dermatology Acne Scar Surgery
Read More »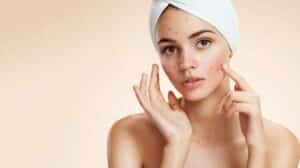 Cosmetology and Dermatology
Acne Treatment
Call us +91 88059 80048 Home Cosmetology & Dermatology Acne Treatment Newer and advanced treatments to treat various stages of Pimples or Acne Vulgaris. Call
Read More »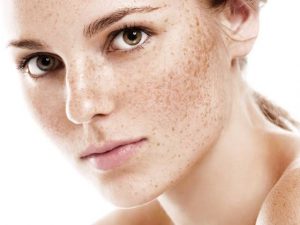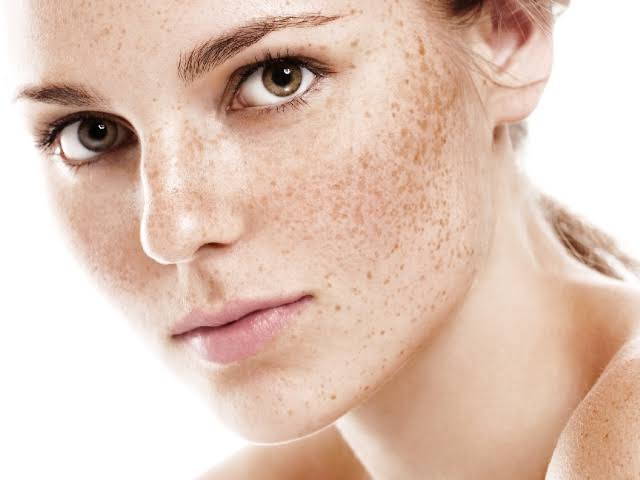 Cosmetology and Dermatology
Skin Pigmentation
Call us +91 88059 80048 Home Cosmetology & Dermatology Skin Pigmentation We offer effective treatments such as skin peels and lasers to treat skin pigmentation,
Read More »