Moles are a type of growth that can occur anywhere on the skin, on any part of the body.
Moles are a type of growth that can occur anywhere on the skin, on any part of the body. Moles are caused when Melanocyte cells grow in a cluster instead of being evenly spread throughout the skin.The size and colour of the moles varies from patient to patient. Generally, moles tend to be brown or black in colour and are mostly harmless. But some moles may not be aesthetically pleasing to look at, especially if they are on the patient's face.
At Pandit Clinic Radio frequency technique is used for removal of small moles over face and body. Surgical removal and stitches may be needed in case of bigger and deeper moles. CO2 laser is used as a surgical knife for smooth and fine removal of moles and minimal scarring.
Please note that the mole you want to remove should not be given as identity mark in your official documents like your passport.
If you have so you may need to carry certificate from us stating the removal.
A simple procedure at Pandit Clinic can help you get rid of the mole.
Questions
to ask while opting for Mole Removal
Virtual Video Consultations
100% SAFE AND SECURE CALLS WITH ENCRYPTION. YOUR PRIVACY AND CONFIDENTIALITY IS GUARANTEED
Consult
Dr. Sharvari Pandit


(Cosmetologist/ Dermatologist)
Make an appointment for a virtual consultation with Dr. Sharvari Pandit (NEW PATIENTS ONLY).
Dr. Sharvari Pandit is available for Virtual Video Consultations from Monday – Saturday between the hours of 11:00 am – 8:00 pm. Virtual Video Consultations will be via WhatsApp and must be booked in advance. To book a video consultation, contact us at +91 9850880048

If you are an existing patient with any and all queries or have an emergency, please contact the clinic on +91 9850880048
Virtual Video Consultation Fees
Rs. 1500
The Consultation Fees Must Be Paid Online by
GOOGLE PAY

BEFORE YOUR APPOINTMENT. See The Instructions On Appointment Confirmations
Your virtual video consultation includes:
Dermatologist, Venereologist & Trichologist
Dr. Sharvari Pandit is a Consultant Dermatologist, Venereologist & Trichologist at Pandit Clinic. She has an experience of more than 5 years and also acts as a visiting consultant at MMF's Joshi Hospital, Anand Hospital and Visage Skin Clinic. Dr. Sharvari's areas of special interest include aesthetic surgeries, skin rejuvenation, anti-ageing and pigmentations treatments. 
You Might Be Interested In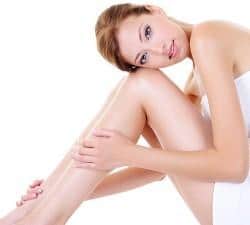 Cosmetology and Dermatology
Call us +91 88059 80048 Home Cosmetology & Dermatology Laser Hair Removal Equipped with the latest state-of-the-art laser technology 'LightSheer Dezire' to permanently remove unwanted
Read More »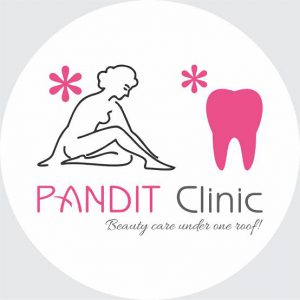 Cosmetology and Dermatology
Call us +91 88059 80048 Home Cosmetology & Dermatology Vitiligo Treatment Vitiligo commonly known as luekoderma is hence a skin problem where the antibodies in
Read More »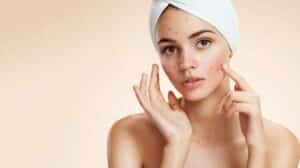 Cosmetology and Dermatology
Call us +91 88059 80048 Home Cosmetology & Dermatology Acne Treatment Newer and advanced treatments to treat various stages of Pimples or Acne Vulgaris. Call
Read More »