We at Pandit Clinic are at the forefront of dealing with dental care emergencies.
As a parent, one's greatest fear is watching their child in pain or hurt. Emergencies can come at any time and in any form. It is, therefore, pertinent to be prepared to face them.
We at Pandit Clinic are at the forefront of dealing with dental care emergencies. Our first suggestion in case of an emergency is that you, as the parent, remain calm and assess the nature and impact of the injury or trauma.  Do not attempt to fix the tooth on your own; bring your kid into Pandit Clinic for emergency assistance.
Among many injuries to teeth, Dental Avulsion is one of the most severe forms of damage that requires emergency care. Dental avulsion is the complete displacement of a tooth from its socket in alveolar bone owing to trauma. The treatment, in case of permanent teeth, consists of replantation, as immediately as possible. Deciduous teeth should not be replanted due to the risk of damaging the permanent tooth germ.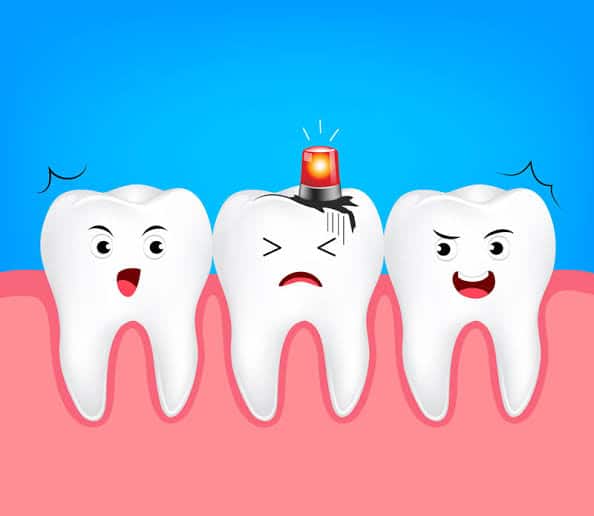 A few tips for parents/ caregivers/ teachers and sports personnel,
in case you encounter a dental avulsion injury:
What to do
if a permanent tooth is broken or knocked out?
Good oral hygiene is absolutely necessary in the healing period
NOTE:  For patient's information, we attach a pictorial representation of what needs to be done in case of dental avulsion emergency. These instructions and images are taken unchanged from  IADT (INTERNATIONAL ASSOCIATION OF DENTAL TRAUMATOLOGY) website.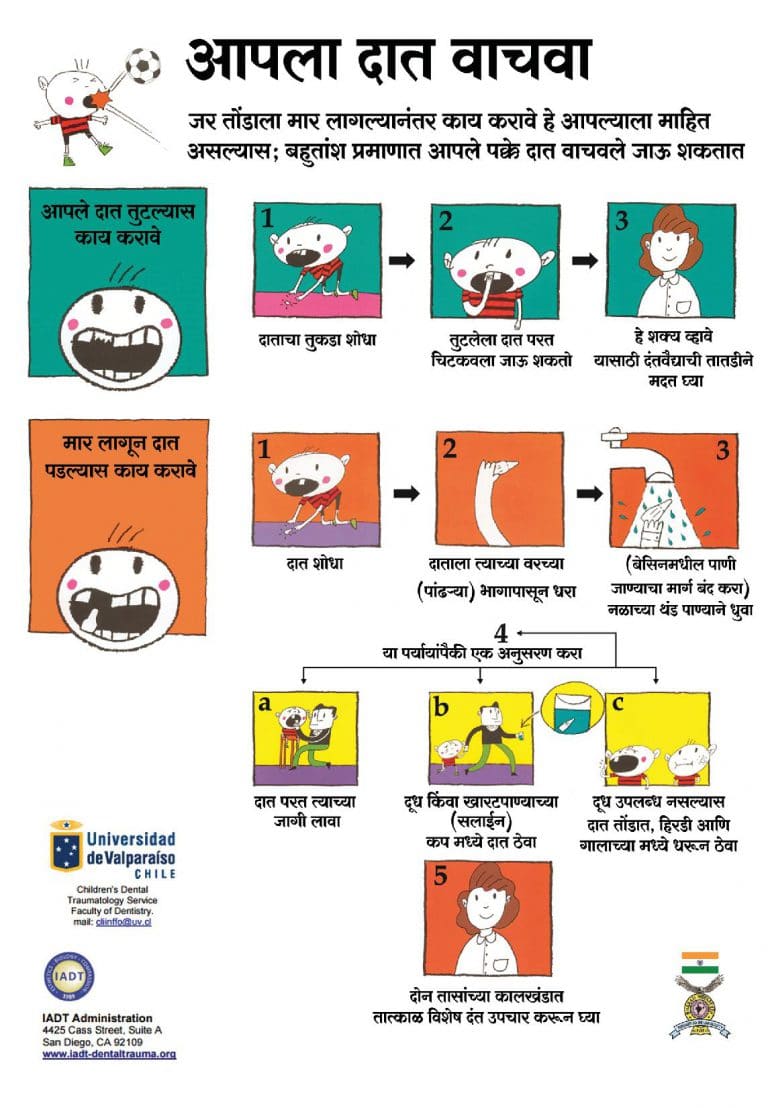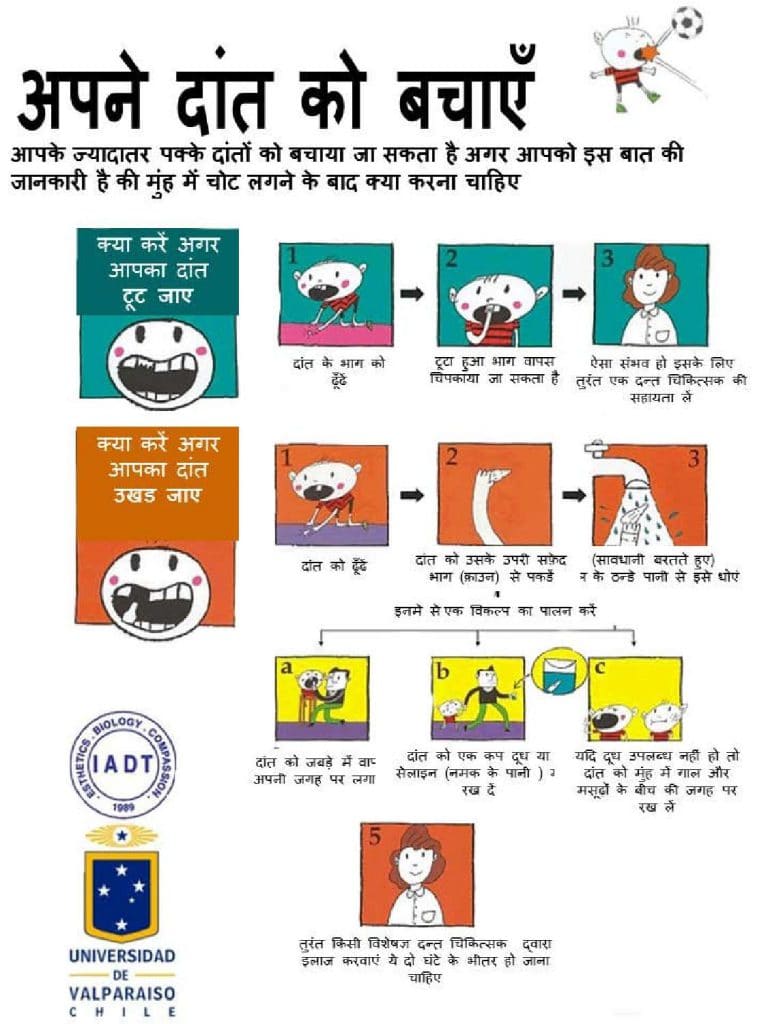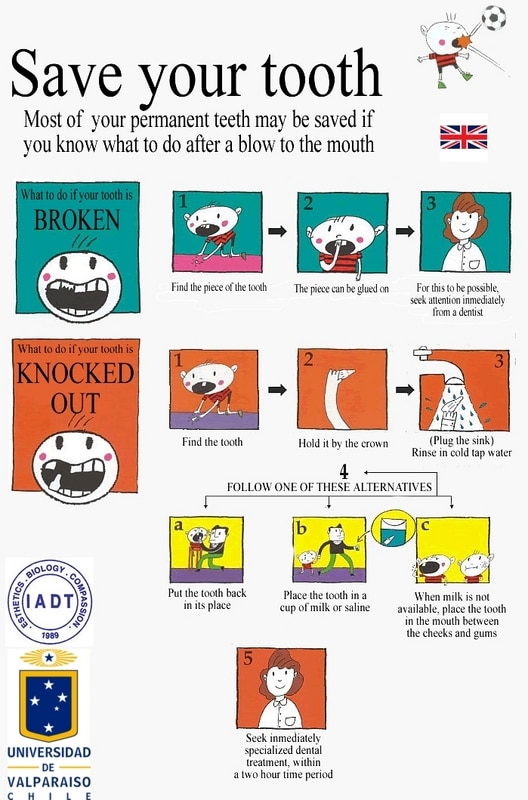 Virtual Video Consultations
100% SAFE AND SECURE CALLS WITH ENCRYPTION. YOUR PRIVACY AND CONFIDENTIALITY IS GUARANTEED.
Start here, by making an appointment for a virtual consultation with our expert Dr. Pratibha Kukreja Pandit (NEW PATIENTS ONLY).
Dr. Pratibha Kukreja Pandit is available for Virtual Video Consultations from Monday – Saturday between the hours of 11 am – 2pm and 4pm – 7pm.
If you are already our valued patient with questions or have an emergency please contact the clinic on +91 9822053446
You can also book an in-clinic appointment
Consult
Dr. Pratibha Kukreja Pandit


(Pediatric Dentist)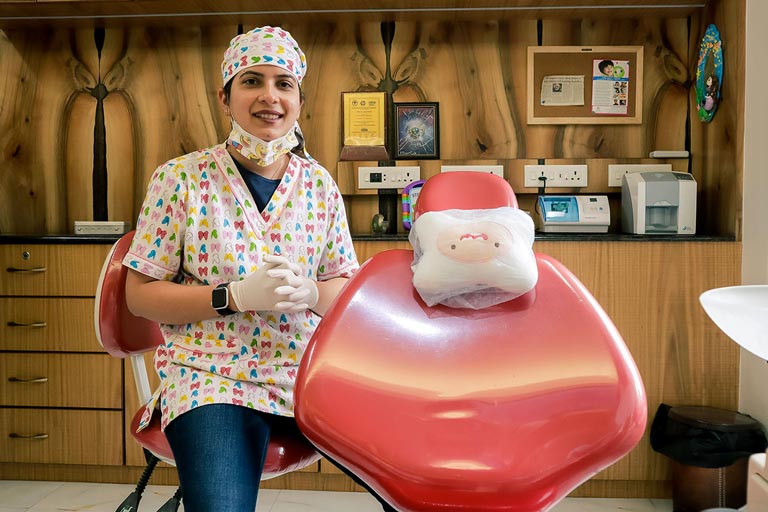 Virtual Video Consultation Fees
Rs. 500
The Consultation Fees Must Be Paid Online by
GOOGLE PAY

BEFORE YOUR APPOINTMENT. See The Instructions On Appointment Confirmations
Your virtual video consultation includes:
Pediatric and Preventive Dentistry Specialist
Dr. Pratibha is the Chief Dentist at Pandit Clinic. She is also a Consultant Pediatric Dentist at Kotbagi Hospital and KEM Hospital, Pune.
Dr. Pratibha has trained at the prestigious Chang Gung Memorial Hospital, Taiwan, in advanced areas including Pediatric dental treatment under General Anesthesia and Intravenous sedation, Dental Rehabilitation of children with special health care needs, and Nasoalveolar molding and dental rehabilitation of cleft lip and cleft palate.
She's the lifetime member of Student Clinician Association, American Dental Association (SCADA), USA.
Professional Affiliations and Skills
You Might Be Interested In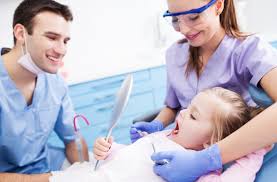 Pediatric Dentistry
Call us +91 20 25534849 Home Pediatric Dentistry Pediatric Preventive Dental Care Pediatric Preventive Dental Care covers all the preventive dentistry needs for your children
Read More »

Pediatric Dentistry
Call us +91 20 25534849 Home Pediatric Dentistry Sports Dentistry & Mouthguards Sports Mouth Guards are individually designed devices for the mouth that cover the
Read More »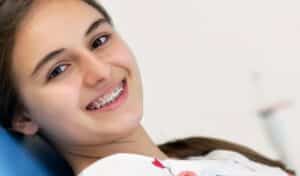 Pediatric Dentistry
Call us +91 88059 80048 Home Pediatric Dentistry Orthodontics Orthodontic treatments help to prevent and correct misaligned teeth, crooked teeth, bite irregularites and other such
Read More »