We offer effective treatments such as skin peels and lasers to treat skin pigmentation, melasma, freckles and dark spots
What is
Skin Pigmentation?
Pigmentation means uneven colour tone or patches on the skin. However, generally speaking 'pigmentation' is referred to as hyper or excessive pigmentation of skin of face or of body. It can be generalised darkening or patchy spots like darkening.
Various reasons of excess pigmentation are
Excess Sun exposure and Hormonal imbalance are the major culprits and sun protection is necessary in all pigmentation treatments.
Questions to

ask your Cosmetic Surgeon
This is typically a mask like brownish pigmentation on common areas of cheek, nose and forehead.
Melasma is more commonly seen in females than males. It is also known as "cloasma" that is mask of pregnancy as it commonly develops during pregnancy and breast feeding.
The exact causes of melasma are unknown. The sun, UV rays, hormonal imbalances are known to make it worse.
The treatment of melasma can be cumbersome as the deeper dermal component is very resistant and does not respond to usual topical creams or lotions.
There is a high chance of recurrence if treatment is abruptly stopped.
Variety
of skin peels lighten or remove melasma:
Lightening Peel
Cosmelan Peel
Nomelan Peel
TCA Peel
Fractional Q switched Nd-Yag lasers are known to temporarily lighten the melasma but the results are unpredictable.CO2 resurfacing laser can treat the superficial melasma but the deeper component can be resistant to all treatment lines. A few have also tried Glutathione injections (injectable lightning anti oxidant) but no scientific data available and thus risk / benefit ratio has to be judged.
Creams: Huge numbers of lightening creams are available for treatment. Consult Dr. Sharvari Pandit to know the cream and the sunscreen that may suit you.
Oral Antioxidants, Glutathione, Tranexemic acid, Oral Vitamin C gives added benefits for melasma.
Pigmentation,
Hyperpigmentaion Treatments at Pandit Clinic
Skin peels for Pigmentation:
Inno lightening peel
Miami peel : superficial pigmentation and smoker complexion, dull skin
TCA Peel: for melasma.
Lasers for Pigmentation:
Q switched NdYAG laser helps reduce sun spots and patchy pigmentations of face. IPL photo facial gives instant lightening and laser bleaching effect.
Cosmelan intensive de pigmentation treatment:
The deep pigmentation which does not respond to any routine skin care or creams can be worked Cosmelan pigment treatment.
Dermatologist, Venereologist & Trichologist
Dr. Sharvari Pandit is a Consultant Dermatologist, Venereologist & Trichologist at Pandit Clinic. She has an experience of more than 5 years and also acts as a visiting consultant at MMF's Joshi Hospital, Anand Hospital and Visage Skin Clinic. Dr. Sharvari's areas of special interest include aesthetic surgeries, skin rejuvenation, anti-ageing and pigmentations treatments. 
Virtual Video Consultations
100% SAFE AND SECURE CALLS WITH ENCRYPTION. YOUR PRIVACY AND CONFIDENTIALITY IS GUARANTEED
Consult
Dr. Sharvari Pandit


(Cosmetologist/ Dermatologist)
Make an appointment for a virtual consultation with Dr. Sharvari Pandit (NEW PATIENTS ONLY).
Dr. Sharvari Pandit is available for Virtual Video Consultations from Monday – Saturday between the hours of 11:00 am – 8:00 pm. Virtual Video Consultations will be via WhatsApp and must be booked in advance. To book a video consultation, contact us at +91 9850880048

If you are an existing patient with any and all queries or have an emergency, please contact the clinic on +91 9850880048
Virtual Video Consultation Fees
Rs. 1500
The Consultation Fees Must Be Paid Online by
GOOGLE PAY

BEFORE YOUR APPOINTMENT. See The Instructions On Appointment Confirmations
Your virtual video consultation includes:
You Might Be Interested In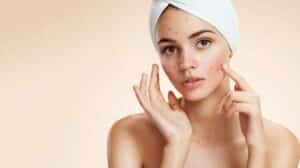 Cosmetology and Dermatology
Acne Treatment
Call us +91 88059 80048 Home Cosmetology & Dermatology Acne Treatment Newer and advanced treatments to treat various stages of Pimples or Acne Vulgaris. Call
Read More »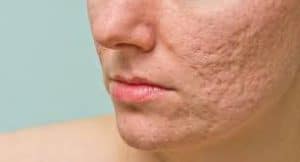 Cosmetology and Dermatology
Acne Scar Surgery
Treat mild to severe acne scars and improve the skin tone and texture Call us +91 20 25534849 Home Cosmetology & Dermatology Acne Scar Surgery
Read More »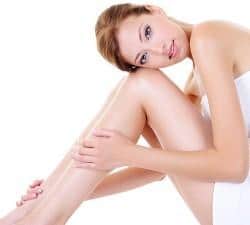 Cosmetology and Dermatology
Laser Hair Removal
Call us +91 88059 80048 Home Cosmetology & Dermatology Laser Hair Removal Equipped with the latest state-of-the-art laser technology 'LightSheer Dezire' to permanently remove unwanted
Read More »