MULTI-SPECIALTY CLINIC LOCATED AT SHIVAJINAGAR PUNE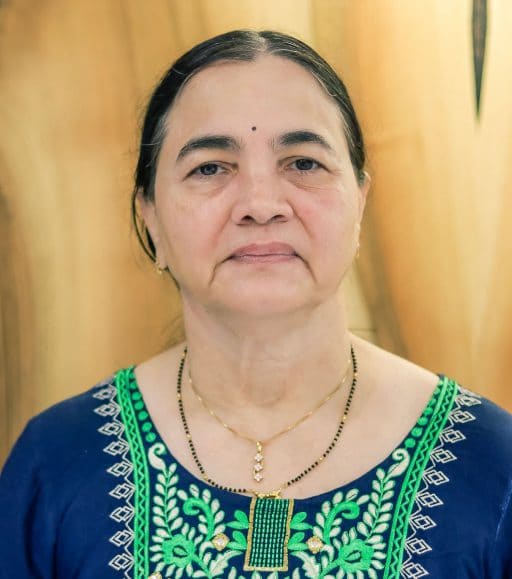 Dr. Jayashree Pandit
Dr. Jayashree Pandit MBBS, MS (Ophthalmology)is one of the senior-most eye surgeons in Pune with more than 30 years of experience in cataract surgeries, squint surgeries & blepharoplasties.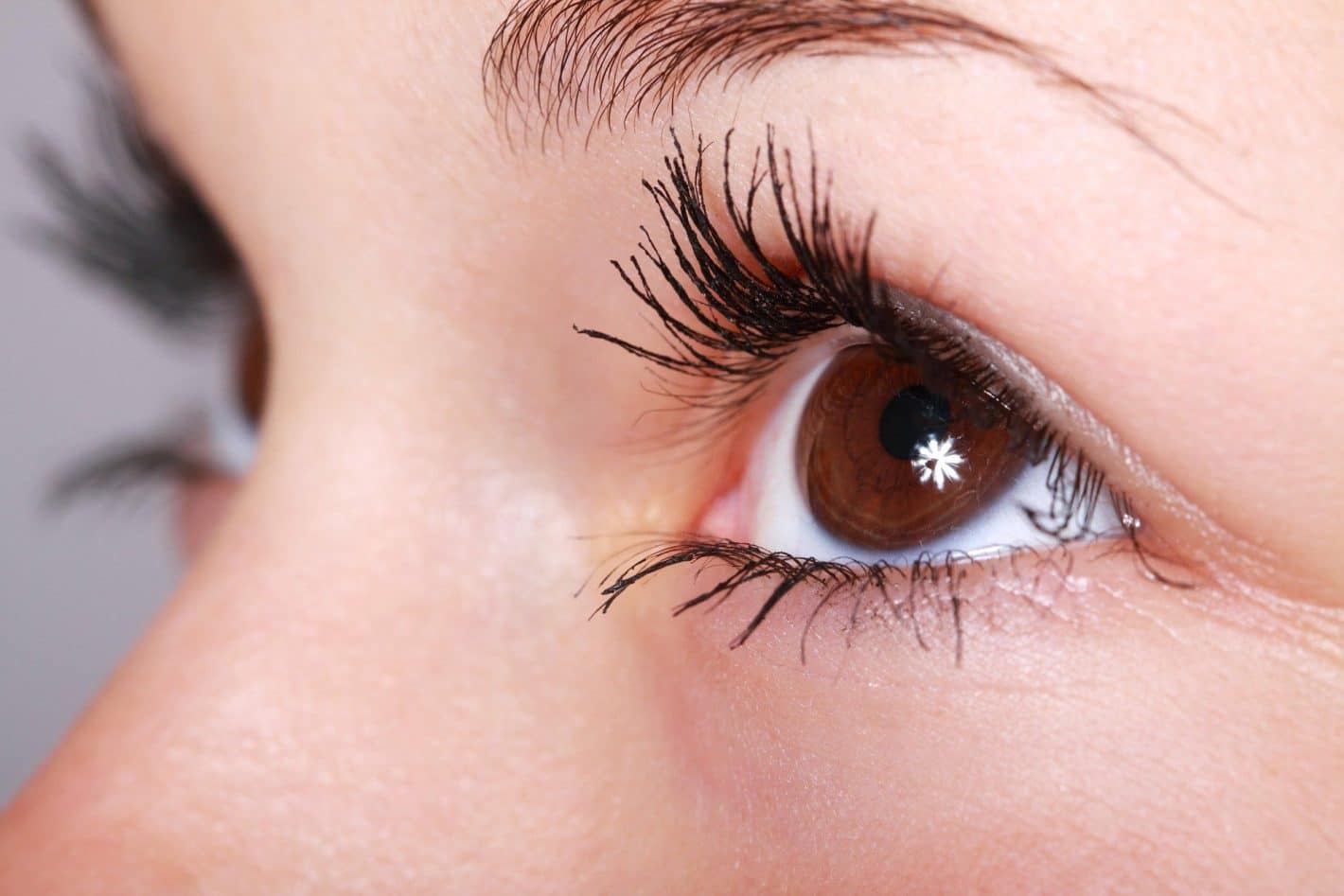 Eye injuries can be traumatic and dangerous for the eye.Pandit Clinic is one of the oldest eye specialist clinics in Pune. Our Ophthalmology expert Dr. Jayashree Pandit is practically the best eye surgeon with over 31 years of experience.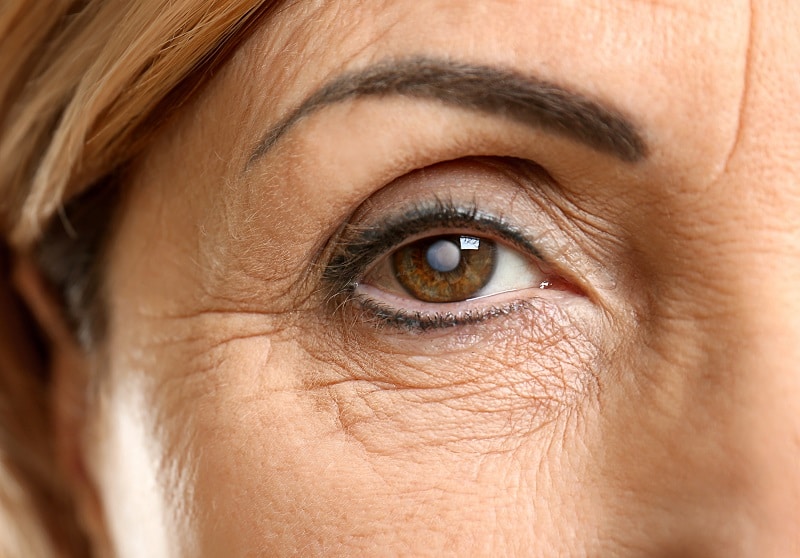 A cataract is a clouding of the eye lens which leads to a decrease in vision as the clouding grows in size. Most modern-day procedures under Dr. Jayashree Pandit involve the use of a high-frequency ultrasound device that breaks the cloudy lens into tiny pieces. 
Glaucoma needs a lifetime of monitoring. It is thus a disease that needs management and care over the patient's life.  We offer comprehensive care for glaucoma patients at Pandit Clinic under Dr. Jayashree Pandit.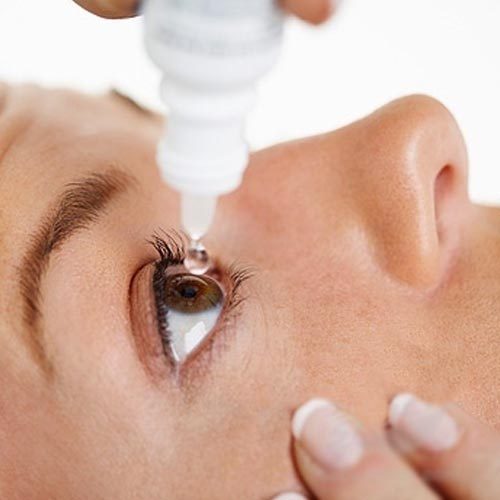 Your eyesight is extremely valuable. But so is the way you look.  At Pandit Clinic, Dr. Jayashree Pandit will guide on how to choose the right contact lenses and how to take care of your eyes and the contact lenses.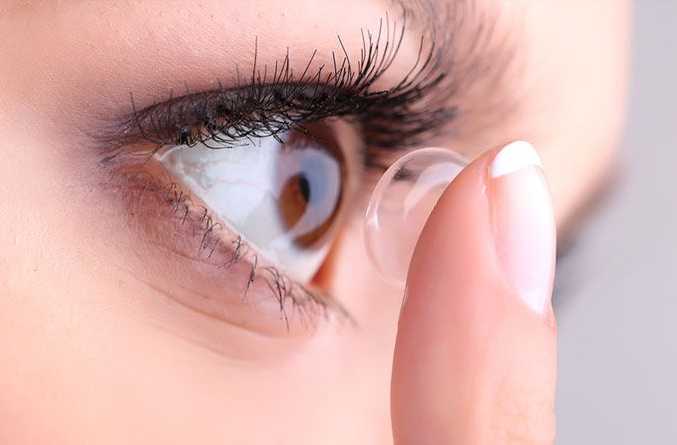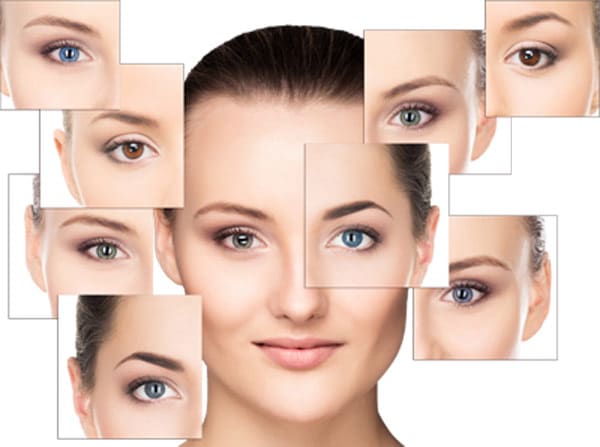 At Pandit Clinic, eye specialist Dr. Jayashree Pandit has a vast experience of more than 30 years in the correct diagnosis and treatment of all types of eye diseases and disorders.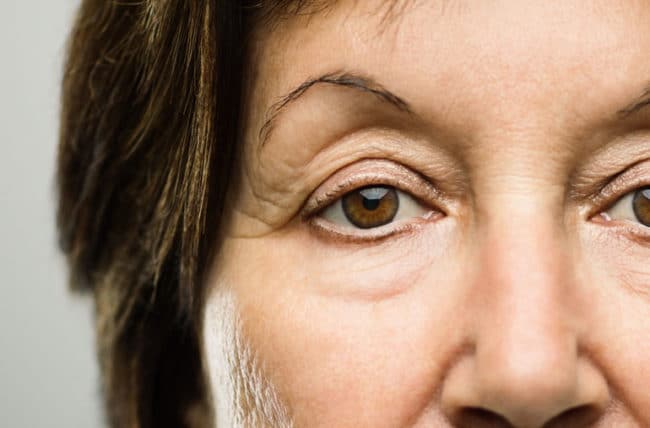 Pandit Clinic offers the tried and tested solution for Ptosis – Ptosis Surgery. This surgery can immediately correct this condition and offer the patient permanent relief.
Squint Surgery involves correction of refractive errors, patching the good eye where the other is lazy, an orthoptic treatment and corrective surgery.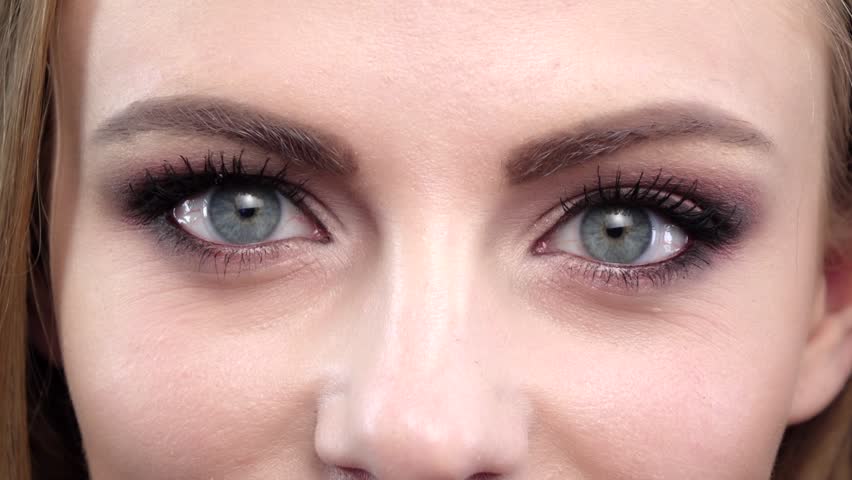 Xanthelasma is a medical condition where yellowish-white deposits of fat (cholesterol) are formed underneath the skin. In most patients, Xanthelasma is found around the eyes. This disease is generally found in persons over the age of 40.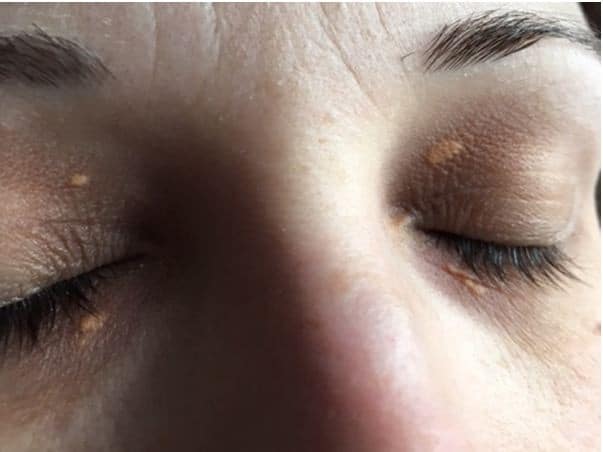 Ophthalmology, or commonly referred to as eye treatments, are a variety of procedures that provide a solution to various issues related to eyes. Pandit Clinic offers a spectrum of these treatments like vision tests, eye disorders, glaucoma surgery,squint correction surgery, cataract surgery, ptosis surgery, xanthelasma surgery, etc. We also focus on taking care of injuries to the eye which might affect them aesthetically as well as functionally.
Dr Jayashree Pandit, with more than 3 decades of experience in her bag prioritizes the need to understand the issue at hand, analyzing the patient's requirements and then drawing out individual patient-centric plans according to each unique case. She always keeps the safety of the patient first and hence gives utmost importance to understanding the patient's perspective as well.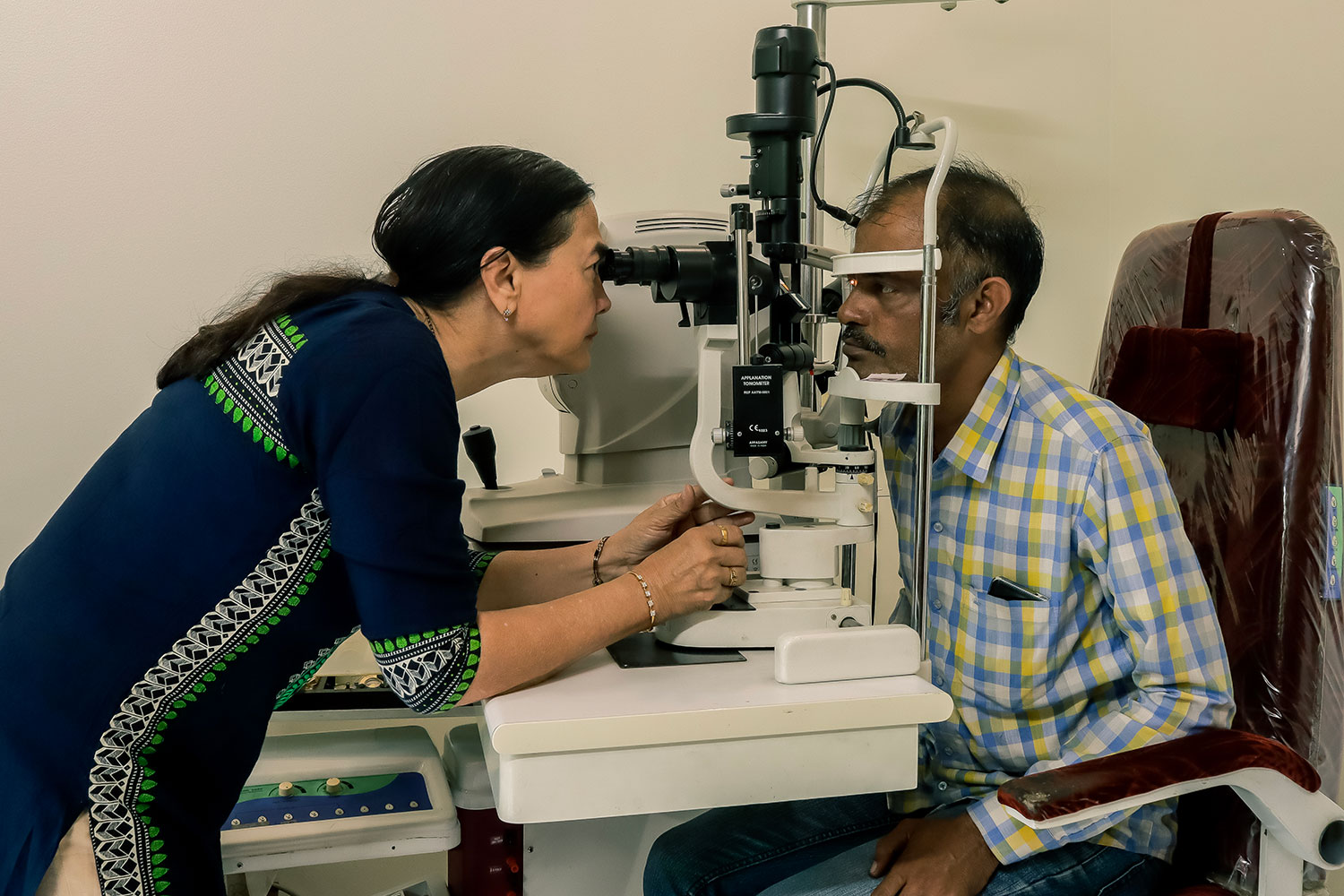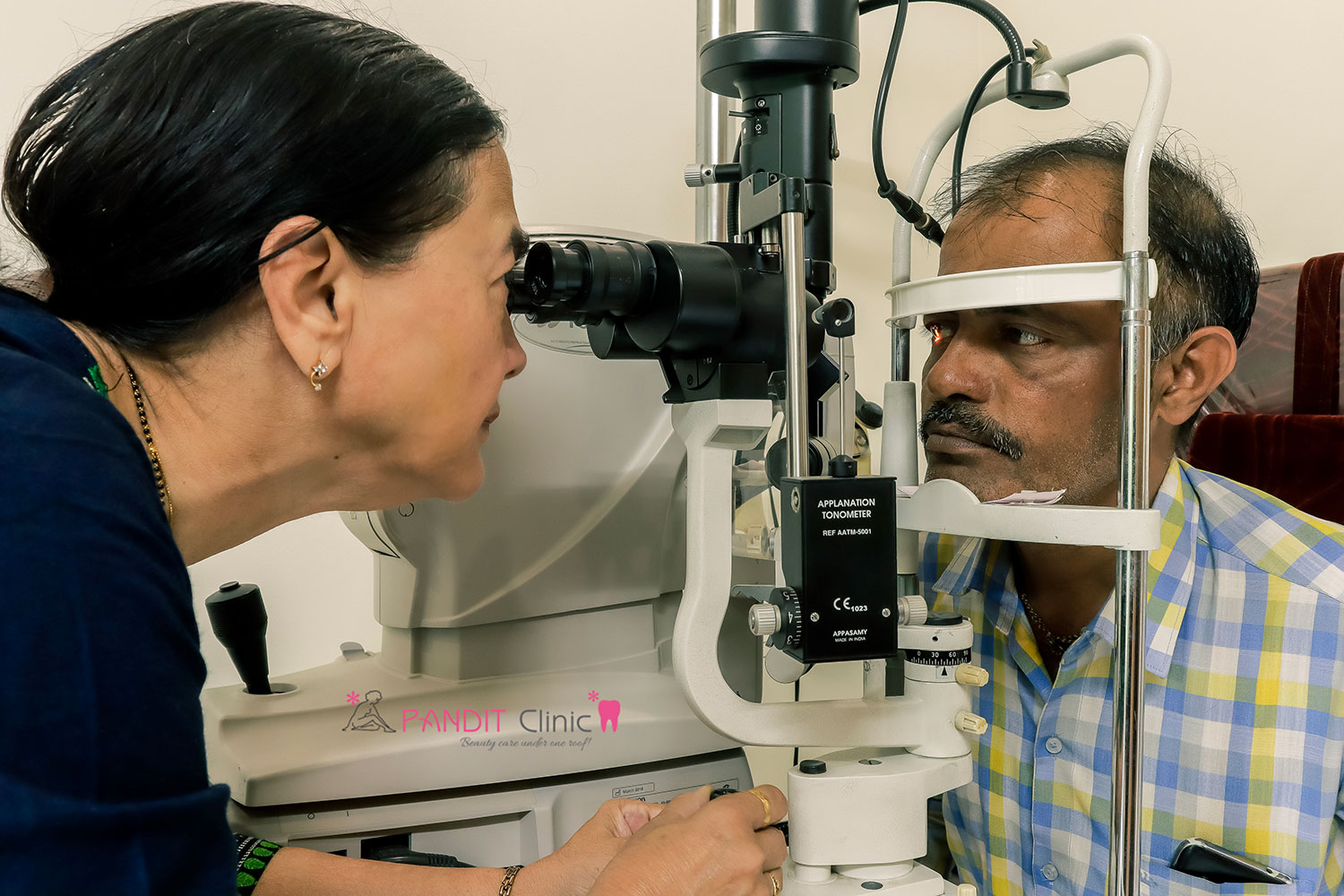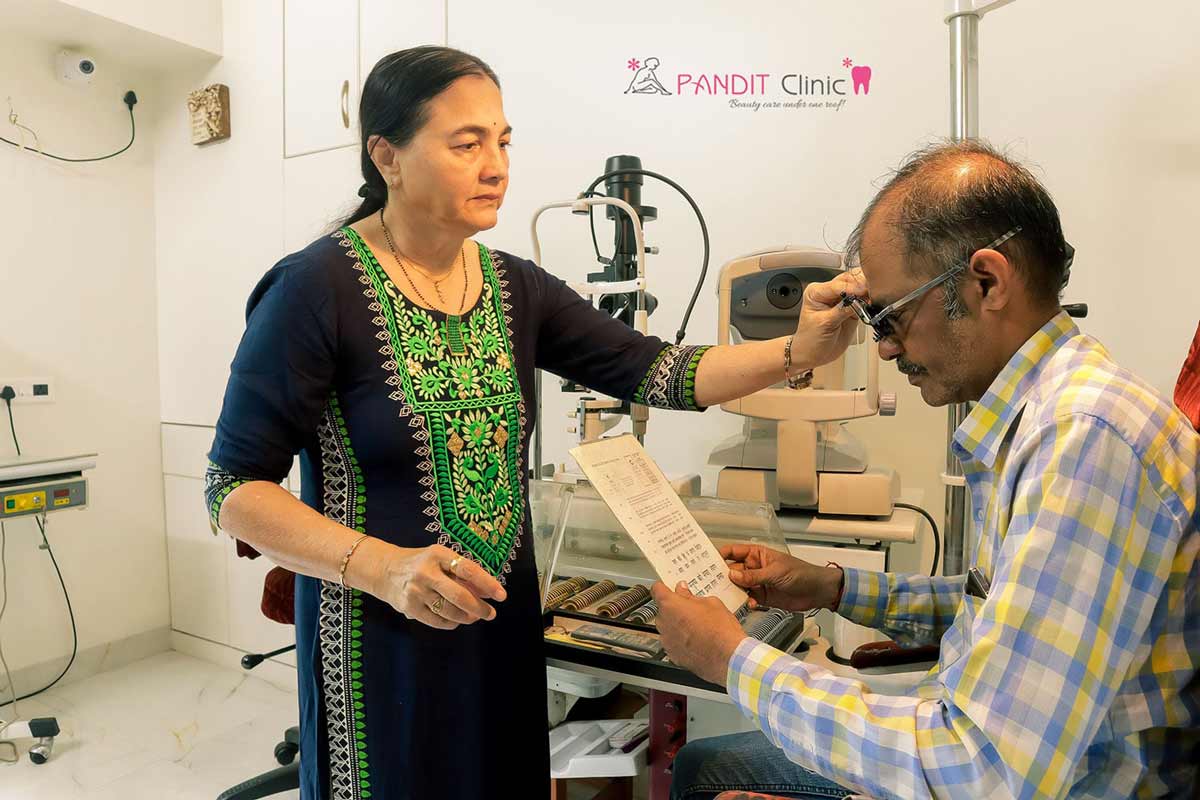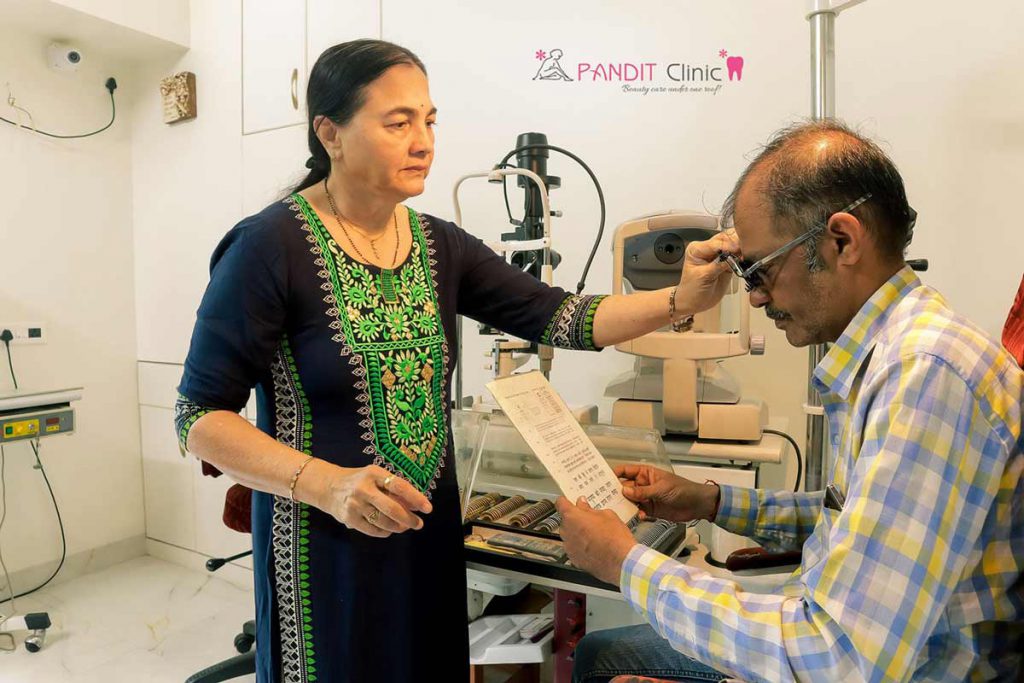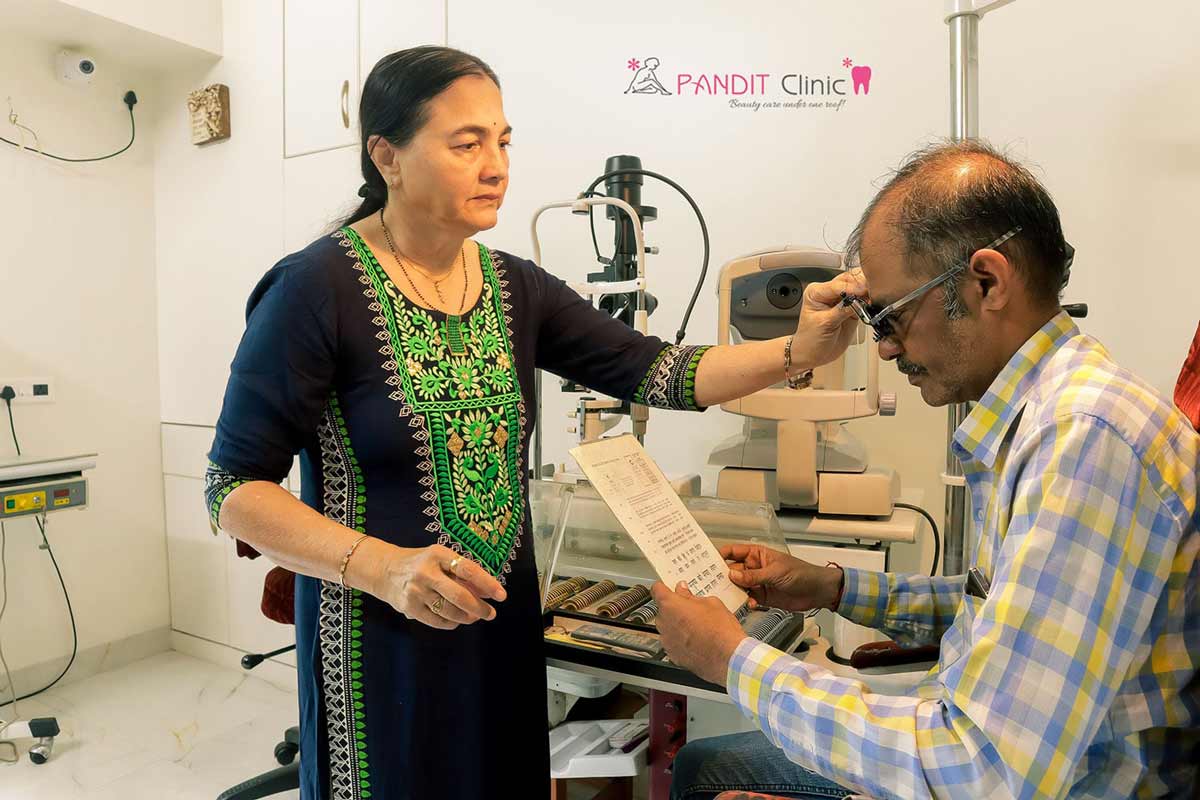 Pandit Clinic's Opthalmology practice is one of the few local eye care practices that can treat its patients for something as simple as an eye infection to retinal detachment. Our spectrum of services makes us one of the best eye care and eye surgery practices in Pune. Dr Jayashree Pandit is extremely diligent in her evaluation for all the patients. 
Our eye care treatments include vision tests, finding the right contact lenses, LASIK surgery, glaucoma surgery, squint correction surgery and so on. We are equipped to treat all types of eye problems under one roof.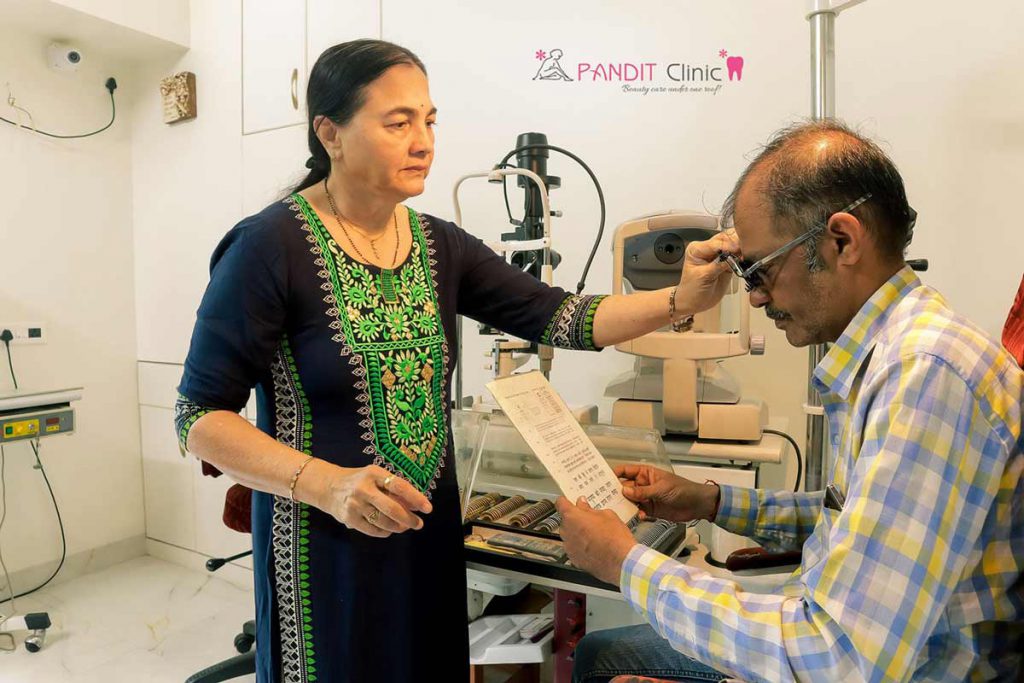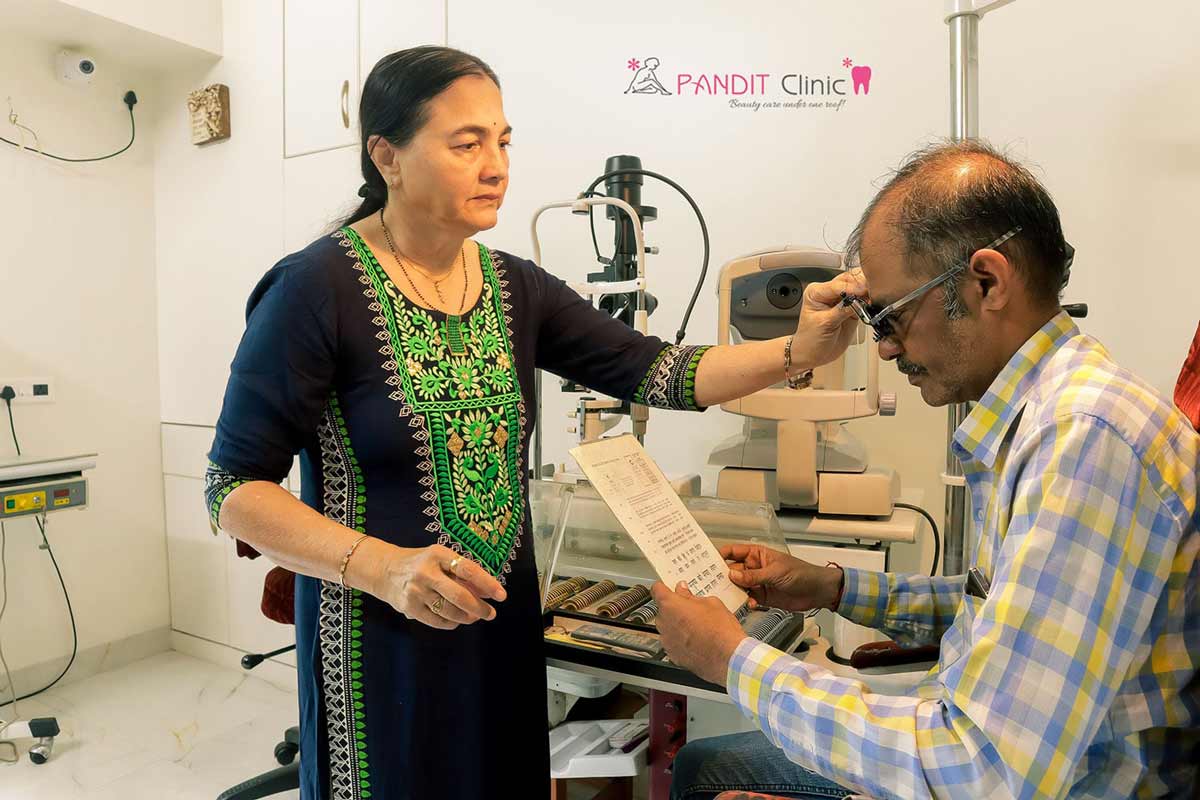 State-of-the-art
Technology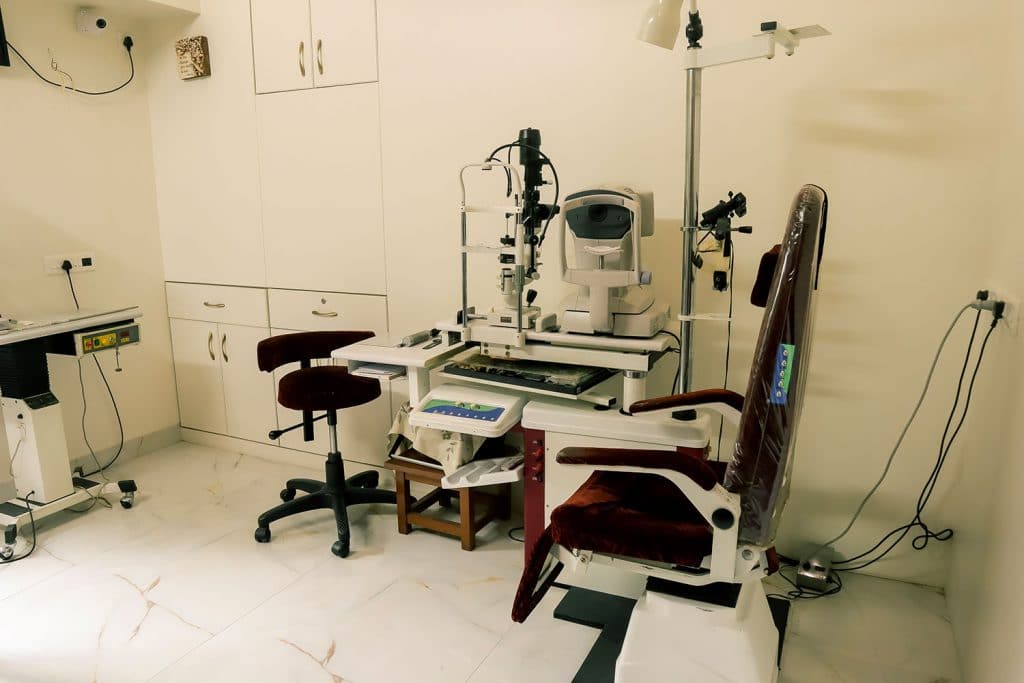 State-of-the-art
Technology
Technology is something that Dr Jayashree Pandit has always given a priority to. This is the reason why Pandit Clinic is well equipped with state of the art modern facilities that aid in making the treatments advanced and easy. Latest machineries are used in order to conduct the eye tests as well to ensure that the results are 100% accurate. 
For glaucoma, laser treatment (SLT) selective laser trabeculoplasty is available at Pandit Clinic. Here the eye pressure can be reduced with the help of YAG laser thus avoiding surgery. The laser is also used to treat closed-angle glaucoma. Cataract surgery is performed with the help of special ultrasound which results in the cloudy lens being broken down. Thus, all the surgeries and procedures are carried out taking into consideration the latest technological advancements.
Dr. Jayashree is the Consultant Eye Surgeon at Pandit Clinic. She is the pioneer of  aesthetic laser medicine in India. She has an experience of 30+ years in cataract surgeries, squint surgeries, blepharoplasties as well as in contact lenses. She has more than 15 years of experience with aesthetic & hair reduction lasers.