At Pandit Clinic, Dr. Sharvari Pandit and her staff specializes in the use of Botox® for anti-ageing treatments.
Botox® is a medication that comes from a bacteria known as Clostridium botulinum. Although it is actually a toxin, if injected in a scientifically controlled way, it help doctor's treat many different health problems. It can be used effectively to reduce visible lines and wrinkles in the face, head, and neck. There are a number of muscles in our face that control the way we look. With age, the working of these muscles is affected. BOTOX mitigates the effect of age by relaxing these muscles. Botox® has been used for several years in the cosmetic surgery industry to help restore a more youthful and vibrant appearance.
What is
a BOTOX® treatment like?
BOTOX® is a non-surgical procedure whereby a small amount of product is diluted in a saline solution and administered into selected facial muscles using a very fine needle. Generally, BOTOX® treatment takes around 15 minutes. The discomfort is typically minimal with no anaesthetic required. The injection may sting for a few seconds but normal activities are usually resumed immediately after treatment.
How long
does BOTOX® last?
BOTOX® treatment usually starts to take effect 2-3 days post-treatment with visible results by 7 days1 and is at its peak effect at approx. 30 days. Results last up to 4 months. The treatment result will wear off progressively – not suddenly and patients are advised to visit their doctor after 4 months to repeat the procedure.
What are
the possible side effects of Botox?
Side effects are usually mild and temporary. The most common side effects are localized to the area of injection. Possible side effects include
Local muscle weakness resulting in drooping eyelids or drooping eyebrows is also possible. Safe and effective use of BOTOX® depends upon proper storage of the product, selection of correct dose, proper reconstitution and administration techniques by doctor.
Which
Areas can BOTOX® Treat?
BOTOX can be used to treat the following areas : frown lines between the eyebrows, also known as 'elevens', 11's and glabellar lines, crow's feet around the corners of the eyes, forehead lines, lateral brows, vertical lip lines, corners of the mouth, muscle bands on the neck, jawline, top of the nose (bunny lines).
How Much
BOTOX® do I Need?
The amount of BOTOX you need depends on many things, including : Severity of your lines and wrinkles, Facial anatomy, Lifestyle, Gender, Aesthetic goals.
What is
the cost for BOTOX® procedure?
Cost varies from case to case based on the areas treated, severity of lines, bulk of the muscle and gender. Every one would need different number of units. Your cosmetologist at Pandit Clinic will be able to give you the costing after facial analysis.
Dermatologist, Venereologist & Trichologist
Dr. Sharvari Pandit is a Consultant Dermatologist, Venereologist & Trichologist at Pandit Clinic. She has an experience of more than 5 years and also acts as a visiting consultant at MMF's Joshi Hospital, Anand Hospital and Visage Skin Clinic. Dr. Sharvari's areas of special interest include aesthetic surgeries, skin rejuvenation, anti-ageing and pigmentations treatments. 
You Might Be Interested In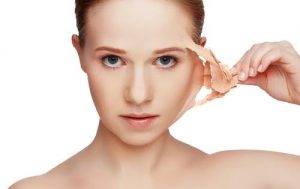 Anti-ageing
Facial Rejuvenation
Call us +91 88059 80048 Home Plastic & Cosmetic Surgery Facial Rejuvenation Reverse the ageing changes such as wrinkles, nasolabial folds, blotchy skin with Facial
Read More »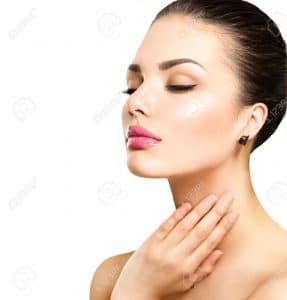 Anti-ageing
Non-invasive Facelift
Call us +91 88059 80048 Home Cosmetology & Dermatology Non-Invasive Facelift We at Pandit Clinic use the latest radio frequency machines, the FORMA and the
Read More »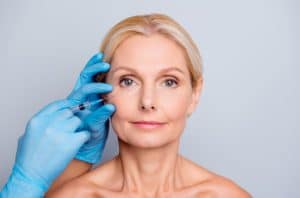 Anti-ageing
Fat Grafting and Fillers
Call us +91 88059 80048 Home Cosmetology & Dermatology Fat Grafting and Fillers Fat grafting is a cosmetic surgery procedure wherein fat from one area
Read More »