Remove Unwanted, Excess Fat Without Surgery With Latest BodyFX Technology.
Remove Unwanted, Excess Fat Without Surgery With Latest BodyFX Technology.
What Is
Non-Invasive Fat Reduction?
Non-invasive fat reduction kills the fat cells inside the targeted area of the body using various techniques that do not require surgery. Without making an incision, the surgeon can permanently remove a pocket of unwanted fat. Non-invasive fat removal can be used on just about any area of the body. The belly, flanks (love handles), thighs, chin, neck, back, upper arms, and knees are all treatable. Because non-invasive fat removal kills some fat cells, the targeted cells are gone forever. 
Non-invasive fat reduction is a new approach for removing excess, unwanted fat without an invasive surgery. Non-invasive fat reduction is a safe, effective technique that can help people in getting rid of love handles, bulging tummy and other places where the stubborn fat is located. 
Non-invasive fat reduction has gained popularity amongst patients who want to reduce fat but do not wish to go under the knife. It is a viable technique that shows positive results. 
What Are The Different
Types Of Non-Invasive Fat Reduction?
There are different options that fall in the category of non-surgical fat reduction. Some of these are minimally invasive while some are completely non-invasive. 
Globally, cryolipolysis, laser fat reduction, ultrasound, radio frequency-based treatments and injectables based treatments are seen as effective options for non-surgical fat reduction methods. 
At Pandit Clinic, an internationally acclaimed technology – BodyFX  is used to perform non-invasive fat reduction. 
EMShape is an innovative machine that achieves fat reduction through intensive muscle contraction and relaxation. This technology offers the dual benefit of reducing fat while encouraging muscle tightening. This process can help reduce fat in a targeted area in a non-invasive manner with no downtime.
Benefits of EMShape:
Firm the arms, thighs, abdomen, and buttocks
Tone muscle naturally by simulating rigorous exercise
Lift the sagging skin by restoring muscle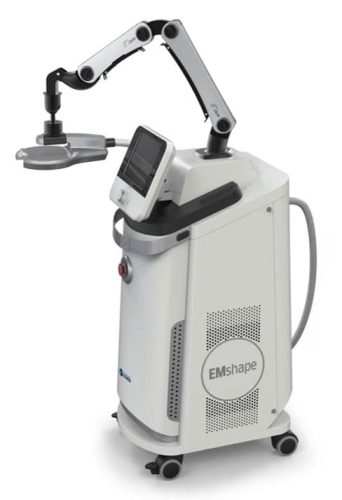 What is
BodyFX? How Does It Help In Fat Reduction?
BodyFX is a non-invasive treatment that delivers radiofrequency energy, improving blood circulation and dispersing heat to the deep tissue. Negative pressure is used to attach skin to the RF electrodes to create uniform heating over the dermis and subdermal layers. 
It is a modern, long lasting, non-invasive solution to reduce the unsightly appearance of fat (cellulite) leading to improvements in your body contour. BodyFX will reshape your body to provide a non-surgical alternative to liposuction.
BodyFX is a perfect solution to get rid of your mummy tummy or muffin top.
What Are The Benefits
Of Non-Invasive Fat Reduction?
Non-invasive fat reduction has numerous advantages such as: 
No downtime. Patients can resume their normal routine immediately after the sessions. 
No need for general or local anaesthesia to carry out the procedure. 
Long-lasting results if patient maintains a healthy lifestyle. 
Effective method for fat reduction. 
Safe as compared to traditional surgical methods of fat reduction. 
No incision and no stitches if you undergo non-invasive fat reduction. 
How Does
BodyFX Work in Fat Reduction?
BodyFX uses a combination of different clinically proven modalities including radiofrequency energy, deep tissue heating and suction coupled negative pressure. The radio-frequency energy distributes heat to the skin and underlying fat, causing the tissues to heat and contract. The vacuum and controlled energy pulses then work synergistically to provide beautiful body contouring results.
Take a look at the informational video which explains the process of BodyFX. 
Fat Reduction with BodyFX
How Safe Is Non-Invasive
Fat Reduction With BodyFx?
Fat reduction with BodyFX is safe, comfortable and pain-free. 
BodyFX uses Radio-frequency to remove fat without surgery. A series of RF energy is delivered by a succession of pulses at 1 million cycles per second.
While this may sound intense, it is very safe. To maximize comfort, the body's temperature will be constantly monitored, with ongoing accurate feedback of the skin's temperature. This thermal monitoring provides the utmost in temperature control.
Pandit Clinic takes all the measures to ensure total safety and comfort for patients during the procedure.
Who Is The Ideal
Candidate For Fat Reduction?
According to Dr Shrirang Pandit, a Board-certified Plastic Surgeon, following are the criteria that makes a candidate ideal for Non-Invasive Fat Reduction: 
Candidate is in an overall healthy condition. 
Candidate has steady body weight (high fluctuations between weight gain and weight loss will hamper the effectiveness of the process)
Candidate has unwanted, stubborn body fat that he/she wants to get rid of. 
Note the procedure is gender-neutral and can be performed on both male or female candidates. 
What To Expect At
The Consultation with Dr.Sharvari Pandit?
Dr Shrirang Pandit will physically examine the candidate and understands their goals from the procedure. He explains the procedure and what to expect during and after the procedure. 
The consultation is in-depth and aims to ensure that the Surgeon and candidate are on the same page. Dr Pandit answers all the doubts and queries of the candidate during the consultation. 
What To Expect
Before The Fat Reduction Procedure?
No special steps are required to be take by the patient. They just have to be present for every session on time and with a positive frame of mind. 
Pandit Clinic takes care of the rest. 
Does Non-Invasive Fat
Reduction Hurt?
No, non-invasive fat reduction does not hurt. Fat reduction with BodyFX is pain-free. Most users find the BodyFX procedure comfortable and hassle-free.
During treatment you can expect a warming of your skin and gentle pulling sensation as the radiofrequency and vacuum work to smooth out unwanted stubborn pockets of fat.
Is Non-Surgical Belly Fat
Removal Safe?
Yes, non-surgical belly fat removal is safe. BodyFX uses Radio-Frequency waves to kill fat cells. This procedure is most comfortable and pain-free.
How Many Non-Invasive Fat
Reduction Sessions Are Required?
It is recommended that weekly sessions are performed over an eight week period. Gradual improvements in the treatment area can be seen following the first few treatments – with the skin's surface feeling smoother and softer immediately.
What Post Procedure
Care Is Required after Fat Reduction?
There is absolutely no downtime for BodyFX. It can be a lunch time procedure. Patients will notice redness and warmth in the treated area which will subside after a few hours. This warmth is equivalent to the sensation felt after a deep tissue massage and will not prevent anyone from their regular activities.
Non-Invasive
Fat Reduction Results

What Is The Difference Between Liposuction
And Non-Invasive Fat Reduction With BodyFx?
Pandit Clinic offers both the options of
Liposuction (including 4D VASER)
and non-invasive fat reduction with BodyFX. Liposuction is a plastic surgery that can remove excess fat immediately. A single surgery is sufficient to eliminate fat and contour the body to look attractive and toned. BodyFX is a non-invasive Radio-frequency based procedure that can remove fat gradually over a number of sessions. Liposuction surgery is safe and super-effective. The transformation is stunning with the surgery, especially with 4D VASER. The transformation with Non-invasive methods such as BodyFX is slow and will not reach the same level as the liposuction surgery. The recovery time with liposuction surgery is more while non-invasive BodyFX fat reduction requires no downtime.
Liposuction and 4D VASER
If you wish for a stunning transformation, Liposuction and 4D VASER are options worth considering
Dermatologist, Venereologist & Trichologist
Dr. Sharvari Pandit is a Consultant Dermatologist, Venereologist & Trichologist at Pandit Clinic. She has an experience of more than 5 years and also acts as a visiting consultant at MMF's Joshi Hospital, Anand Hospital and Visage Skin Clinic. Dr. Sharvari's areas of special interest include aesthetic surgeries, skin rejuvenation, anti-ageing and pigmentations treatments. 
Virtual Video Consultations
100% SAFE AND SECURE CALLS WITH ENCRYPTION. YOUR PRIVACY AND CONFIDENTIALITY IS GUARANTEED
Consult
Dr. Sharvari Pandit


(Cosmetologist/ Dermatologist)
Make an appointment for a virtual consultation with Dr. Sharvari Pandit (NEW PATIENTS ONLY).
Dr. Sharvari Pandit is available for Virtual Video Consultations from Monday – Saturday between the hours of 11:00 am – 8:00 pm. Virtual Video Consultations will be via WhatsApp and must be booked in advance. To book a video consultation, contact us at +91 9850880048

If you are an existing patient with any and all queries or have an emergency, please contact the clinic on +91 9850880048
Virtual Video Consultation Fees
Rs. 1500
The Consultation Fees Must Be Paid Online by
GOOGLE PAY

BEFORE YOUR APPOINTMENT. See The Instructions On Appointment Confirmations
Your virtual video consultation includes:
You Might Be Interested In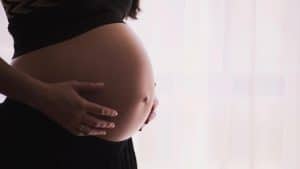 Body reshaping
Mommy Makeover
Call us +91 88059 80048 Home Plastic & Cosmetic Surgery Mommy Makeover A Mommy Makeover is one of the fastest growing set of cosmetic procedures
Read More »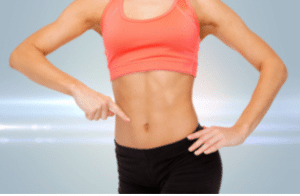 Body reshaping
Tummy Tuck
Call us +91 88059 80048 Home Plastic & Cosmetic Surgery Tummy Tuck Tummy Tuck (also called as Abdominoplasty) is a cosmetic surgery procedure used to
Read More »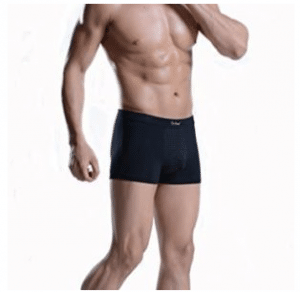 Body reshaping
Liposuction and 4D VASER
Call us +91 88059 80048 Home Plastic & Cosmetic Surgery Liposuction and 4D VASER Remove the excessive unwanted fat with Liposuction. Get Ripped chest, well-defined
Read More »