Oculoplasty is a surgical procedure used to treat conditions like drooping eyelids, eyelash irregularities, blocked tear ducts, abnormal tear drain.
Oculoplasty is a surgical procedure that concentrates on areas around the eye. This includes the eyelids, the tear system (lacrimal system) and the bones behind the eyes (called the orbital bones). Other names for oculoplasty include ocular reconstructive surgery, aesthetic eyelid surgery and facial plastic surgery.
Oculoplastic surgery can be both elective as well as required. If oculoplastic surgery is done to improve a person's appearance, it is termed as elective surgery. However, if it is vital for their vision and eye health, it is called as required.
An oculoplastic surgeon, in addition to being an ophthalmologist, also needs to have additional training that involves the eye area. Since the eye is a very delicate organ, any procedure that involves the eye has to be performed with utmost care and concentration. This is why it is important to choose a surgeon that is experienced in this field.
Oculoplastic surgeons
typically treat the following eye disorders / conditions:
Oculoplasty also treats many other eye conditions – Book consultation with Dr. Shrirang Pandit
Why Choose
Pandit Clinic for Oculoplasty?
As mentioned earlier, the eye is one of the most delicate and valuable organ of the human body. It is necessary to take utmost care of it. Apart from proper qualifications and equipment, the ocuplastic surgeon has to have vast experience in this field. The Oculoplasty surgeons at Pandit Clinic have a rich experience in this field of more than 25 years. Our doctors not only use the latest equipment and gadgets, they also keep abreast of the latest developments in this field. We believe in working with you directly for a highly personalized treatment that ensures success in any oculoplastic surgery procedure that we undertake.
Dr. Shrirang Pandit is the founder of the Pandit Clinic. He has an experience of 30+ years in plastic surgery. He is a renowned name in the industry and pioneer of aesthetic lasers in India. Dr. Shrirang Pandit has performed numerous surgeries on children with facial clefts, managed patients with burn injuries and also has a large experience with lasers on Asian Indian skin. He has attended various laser workshops and courses as faculty and is keen on educating the next generations. He is a life member of all the top plastic surgery associations like Association of Plastic Surgeons in India, Association of Surgeons of India, Indian Association of Cosmetic Laser Surgeons, to name a few. He also acts as a key opinion leader for Ultrashape Inc., Lumenis Inc, VASER Sound Surgical Technologies, USA
You Might Be Interested In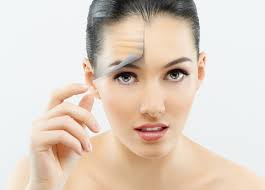 Anti-ageing
Botox
Call us +91 88059 80048 Home Plastic & Cosmetic Surgery Botox At Pandit Clinic, Dr. Sharvari Pandit and her staff specializes in the use of
Read More »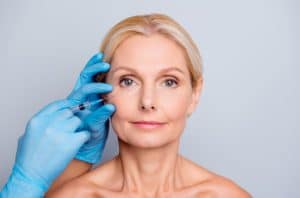 Anti-ageing
Fat Grafting and Fillers
Call us +91 88059 80048 Home Cosmetology & Dermatology Fat Grafting and Fillers Fat grafting is a cosmetic surgery procedure wherein fat from one area
Read More »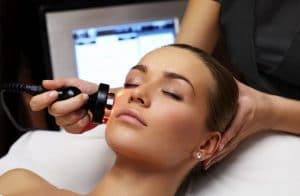 Anti-ageing
Laser Skin Resurfacing
Call us +91 88059 80048 Home Cosmetology & Dermatology Laser Skin Resurfacing Laser Skin Resurfacing is a very effective procedure to treat age spots, wrinkles,
Read More »