Laser Skin Resurfacing is a very effective procedure to treat age spots, wrinkles, lose and lax skin and surface irregularities
About
Laser Skin Resurfacing
Laser Skin Resurfacing is an excellent method to resurface and rejuvenate the skin and rid it of all the damage caused due to multiple factors right from ageing to pollution. It is an effective method to restore a youthful radiance that we desire.
With advancing age our skin becomes rough, coarse in texture, the skin develops various kinds of pigmentation spots and patches. It develops wrinkles and deep folds. Sunlight, the UV radiation, and other weather pollutants have detrimental effects on our skin. Skin care products often have a limited result when it comes to eliminationg these issues. Instead, Laser Skin Resurfacing is a very effective tool to achieve good successful result in skin resurfacing.
Laser Skin Resurfacing
Results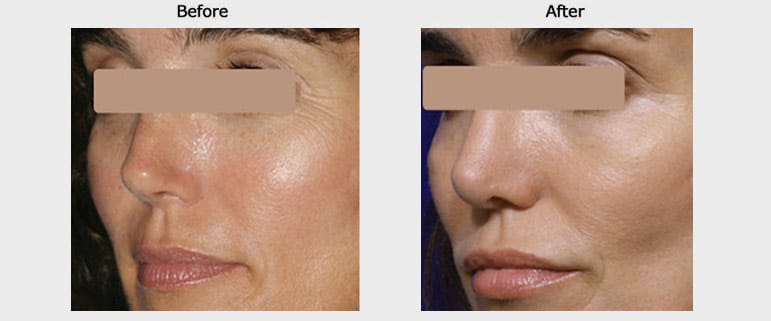 Laser Skin Resurfacing
Procedure
The procedure is meant for people who want to improve the looks of their skin. We can treat acne scarring, pigment spots and multiple tiny lesions. Age spots, wrinkles, lose and lax skin, surface irregularities can be well treated with this method. There are multiple techniques available for Laser Skin Resurfacing. Dr Sharvari Pandit makes sure that your skin is well analysed during the consultation so as to decide upon an effective course of treatment.
The procedure is generally done under topical anaesthesia. You will be asked to apply a thick layer of anaesthetic cream on the face one hour before scheduled time of surgery. Once you come to the clinic the same cream will be re applied to ensure good pain relief. Then your eyes will be protected with metallic corneal shields to avoid injury to the eye. The scanner will complete the procedure within few minutes. It may take upto 25 min, to perform a full face laser abrasion.
Laser Skin Resurfacing
Techniques used at Pandit Clinic
At Pandit Clinic, we use some of the most advanced laser skin surfacing techniques like the Ultrapulse Encore from Lumenis and Active FX Fractional CO2 laser. 
Active FX Fractional
CO2 Laser Benefits
One of the more advanced laser skin surfacing treatment is the Active FX Fractional CO2 laser. Active FX or fractional resurfacing is a laser based treatment for individuals who are looking for minimally invasive treatment options. It works by using a laser that fractionally resurfaces the desired treatment area. The laser involves the use of high-pulsed light which acts to purposefully damage areas of skin to be removed, including areas with discoloration and areas with wrinkles. The procedure is quick, and patients can see the results quickly. The treatment is great for age spots, wrinkles, scars, and loose skin. It is generally a great way to see skin rejuvenation in minimal time.
The high energy laser beam interacts with skin surface and causes the upper layer to peel off. This generates the new skin beneath.
Here are the benefits of CO2 laser resurfacing:
The improvements continue to happen even after few months after the treatment.
Downtime: The skin will start peeling after 2 days and will continue to peel for 4-5 days. You can start using make up in about one week's time. Sun Protection is the critical part of treatment pre and post CO2 skin resurfacing laser
Home care: Once you are discharged from our clinic, Dr Sharvari Pandit  will guide you about a preventive anti ageing routine in the form of antioxidants, vitamin supplements, sunscreens, intense hydrating creams & topically acting age reversing products. Make sure to follow these in order to maintain the results of the treatment.
Dermatologist, Venereologist & Trichologist
Dr. Sharvari Pandit is a Consultant Dermatologist, Venereologist & Trichologist at Pandit Clinic. She has an experience of more than 5 years and also acts as a visiting consultant at MMF's Joshi Hospital, Anand Hospital and Visage Skin Clinic. Dr. Sharvari's areas of special interest include aesthetic surgeries, skin rejuvenation, anti-ageing and pigmentations treatments. 
Virtual Video Consultations
100% SAFE AND SECURE CALLS WITH ENCRYPTION. YOUR PRIVACY AND CONFIDENTIALITY IS GUARANTEED
Consult
Dr. Sharvari Pandit


(Cosmetologist/ Dermatologist)
Make an appointment for a virtual consultation with Dr. Sharvari Pandit (NEW PATIENTS ONLY).
Dr. Sharvari Pandit is available for Virtual Video Consultations from Monday – Saturday between the hours of 11:00 am – 8:00 pm. Virtual Video Consultations will be via WhatsApp and must be booked in advance. To book a video consultation, contact us at +91 9850880048

If you are an existing patient with any and all queries or have an emergency, please contact the clinic on +91 9850880048
Virtual Video Consultation Fees
Rs. 1500
The Consultation Fees Must Be Paid Online by
GOOGLE PAY

BEFORE YOUR APPOINTMENT. See The Instructions On Appointment Confirmations
Your virtual video consultation includes:
You Might Be Interested In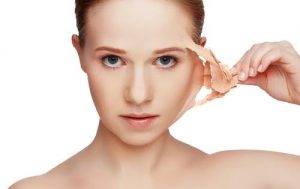 Anti-ageing
Facial Rejuvenation
Call us +91 88059 80048 Home Plastic & Cosmetic Surgery Facial Rejuvenation Reverse the ageing changes such as wrinkles, nasolabial folds, blotchy skin with Facial
Read More »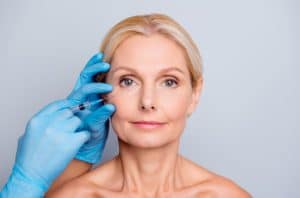 Anti-ageing
Fat Grafting and Fillers
Call us +91 88059 80048 Home Cosmetology & Dermatology Fat Grafting and Fillers Fat grafting is a cosmetic surgery procedure wherein fat from one area
Read More »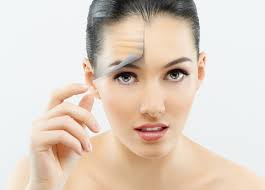 Anti-ageing
Botox
Call us +91 88059 80048 Home Plastic & Cosmetic Surgery Botox At Pandit Clinic, Dr. Sharvari Pandit and her staff specializes in the use of
Read More »