Correction in jaw irregularities, and realignment of the jaws with teeth
RESHAPING the jaw to RESTORE total functionality and improve AESTHETIC appearance
What is
Corrective Jaw Surgery (Orthognathic Surgery)?
Jaw surgery involves correction in jaw irregularities, realignment of the jaws with teeth and to improve the aesthetic appearance of the patient. 
Orthognathic Surgery refers to a type of jaw surgery which can correct the minor and major defects in a patient's jaw structure.
Jaw surgery is necessary when orthodontic treatment is not enough to correct the defects or to enhance the appearance of the patient's face. These procedures are used to treat small jaw/ overgrown jaw or asymmetric jaw growth.
Patients who undergo corrective jaw surgery witness a drastic improvement in chewing, swallowing and overall functioning related to the jaws. 
Also, patients who suffer from Obstructive Sleep Apnea (OSA) due to the smaller jaws and narrow airways will benefit from Maxillo-mandibular advancement surgery. This surgery will enlarge the patient's airway size and help them breath better. This surgery has shown maximum benefit in patients with moderate to severe sleep apnea.
Dr Vikram Pandit has been trained extensively in orthognathic surgeries from world-renowned Craniofacial surgeons at Chang Gung Memorial Hospital in Taiwan. During his fellowship, he had the opportunity to perform numerous complicated surgeries under expert guidance. 
A good team approach is necessary to plan and execute these surgeries. The team involves a surgeon, orthodontist and general dentist if required. These surgeries are generally performed after the age of 18 years. 
Corrective Jaw Surgery and Reasons To Get It
Corrective jaw surgery can be recommended for a variety of reasons ranging from aesthetic issues to serious disorders related to the jaw. Dr. Vikram Pandit explains those reasons as well as has provided important questions you need to ask your oral surgeon in your consultation as consultations are the perfect time for you to ask any and all queries that you have regarding your treatment plan.
What Are
The Types of (Corrective Jaw) Orthognathic Surgery?
Following are the main types of jaw surgery:  
What To
Expect At The Consultation With Dr Vikram Pandit?
Consultation is a very important aspect when it comes to an Orthognathic Surgery. During the consultation, Dr Vikram Pandit analyzes the issue at hand. The course of treatment required right from the orthodontic treatment to the surgical part is discussed. You will be explained all of the procedures that are required for correction of the jaw and their outcomes. You will also be shown a before-after analysis of your face through our software which will help you understand what the consequence of the surgery will be. 
At Pandit Clinic, we have a state of art VECTRA software which includes a 3D camera, so patients can have some idea about the changes that will happen during surgery.
Consultations are perfect time for you to ask any and all queries that you have regarding your treatment plan. Pandit Clinic prioritizes patient safety and this is the reason consultations are given utmost importance by Dr Vikram Pandit. 
What Is
The Preparation Before The Surgery?
Braces are placed at least 12 months before the actual surgical procedure. This is done in order to align the teeth well. Aligning the teeth also makes a huge difference in the shape of the jaw. X rays, pictures and models of teeth are required for preparation of the surgery. 
VSP, that is Virtual Surgical Planning is also used by Dr Vikram Pandit in certain cases for optimal results.
Our doctor also might click a few pictures in order to analyse the results afterwards. You will be asked all of your medical history along with any allergy information. This information is necessary for the procedure to go smoothly without any complications.
How Is
Corrective Jaw Surgery Performed?
1) The first step of the surgery is the administration of anesthesia. General anesthesia along with intravenous sedation is preferred so that the patient does not feel any discomfort during the surgery.
2) Surgery is mostly performed inside the mouth. This ensures that there are no visible facial scars. However, in some cases there might be small incisions outside the mouth.
3) The surgery is performed based on one of the above types. Dr VIkram Pandit will make cuts in the jaw bones and then move them to the correct positions. After the jaw is positioned,  screws, rubber and tiny bone plates are used to secure the corrected jaw. These tiny screws become integrated with the bone structure over time. 
Following changes can be done in this surgical procedure 
Correction of the facial midline

Correction of facial symmetry 

Correction of the occlusal plane

Change in antero-posterior position of maxilla and mandible

Repositioning the chin to make the face well proportioned and pleasing
4) In certain cases bone grafting might be required. Bone grafts are taken from the patients' hip,  leg or rib. Incisions are made at those places too. however, in most cases the bone is just reshaped for better funtioning and improving the aesthetic appearance.
How Is
The Recovery After The Surgery?
After the surgery, patients have to stay at the clinic for at least 3 to 4 days depending upon the healing procedure and their condition.

Dr. Vikram Pandit will advice a strict diet of only liquid food for up to 4 weeks after the surgery.  

The patient can resume almost all routine activities after 4 weeks of surgery.  

However, vigorous exercises must be avoided until the doctor says so. 
Routine follow-ups must be taken with Dr Vikram Pandit in order to keep a track of the healing a recovery process.
What Are
The Benefits Of Corrective Jaw Surgery?
The following benefits can be observed after an Orthognathic Surgery:
Improvement an be observed in the functioning of teeth.
Speech impairments are generally repaired.
 Better health benefits due to improved chewing, swallowing, breathing and sleep
Changes in the appearance of the chin and face. 
Is Corrective
Jaw Surgery Painful?
Jaw Surgery is performed under general anesthesia. This means that the patient does not feel any discomfort or pain during the procedure. As anesthesia slowly wanes down, the patients can notice discomfort and pain. However, this can be kept in control with pain medications which must be taken as prescribed by the doctor.
How Long
Does It Take For Corrective Jaw Surgery? 
Orthognathic (Corrective Jaw Surgery) can take anywhere from 1 to 2 hours. However, in certain complicated cases, it can take anywhere from 4 to 5 hours.
Corrective Jaw Surgery
Results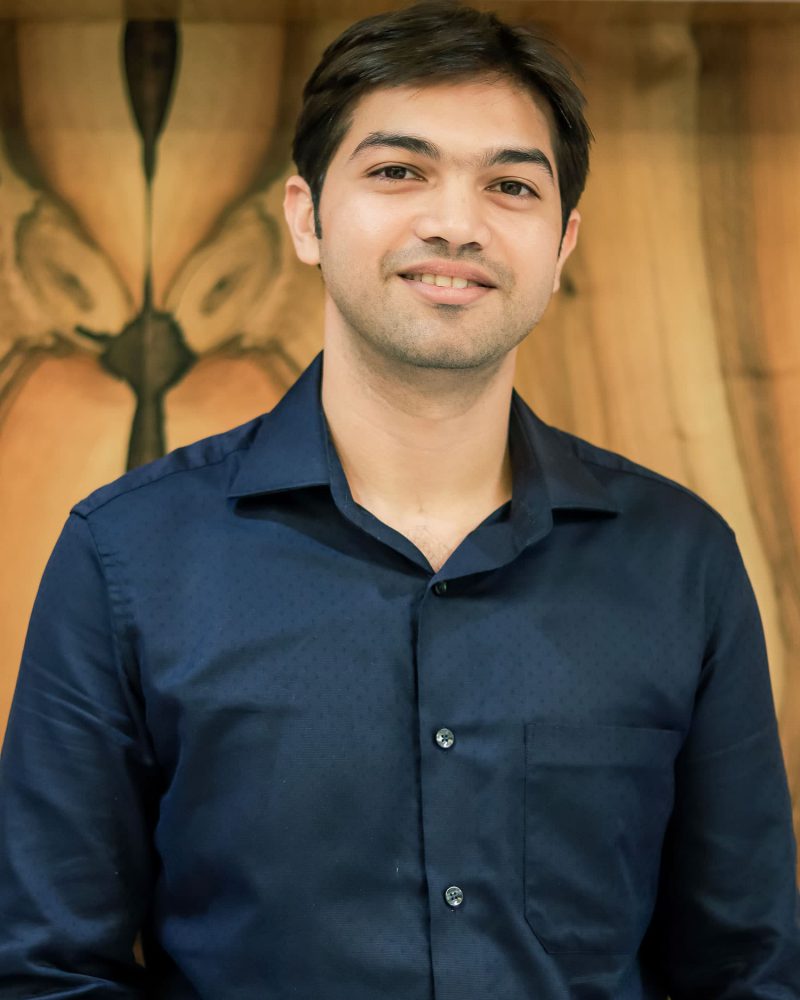 Consult
Dr Vikram Pandit


Oral & Maxillofacial Surgeon
Book a consultation with Dr Vikram Pandit. At the consultation, Dr Vikram Pandit will:
Dr. Vikram Pandit will first perform a thorough examination of your teeth, gums and jaw.
Explain the problem to you.
An X-Ray of your teeth will be taken if needed.
We recommend you openly discuss your concerns with Dr. Vikram. 
During the consultation be prepared to discuss:
BDS, MDS Oral & Maxillofacial Surgeon
Dr. Vikram is a visiting consultant and consultant oral and maxillofacial surgeon at the top hospitals in Pune like Poona Hospital and Research Centre, Ratna Memorial Hospital, Pandit Clinic and KEM Hospital. Dr. Vikram has done clinical fellowship in craniofacial surgery with focus on surgery for cleft lip and cleft palate deformities, orthognathic surgery and surgery for sleep related disordered breathing (SRDB). He has trained for advanced management for Facial Trauma, from Taiwan. He has also attended various seminars and done workshops related to Oral and Maxillofacial Surgery. Dr. Vikram is also a  co- author of a chapter for a textbook. He has been invited as a speaker for number of conferences in India as well as Internationally.
You Might Be Interested In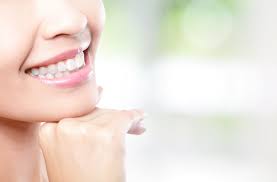 Oral and Maxillofacial Surgery
Call us +91 88059 80048 Home Oral and Maxillofacial Surgery Jaw Cyst/Tumour Dr. Vikram Pandit (MDS, Oral and Maxillofacial Surgeon) is an expert at Pandit
Read More »
Oral and Maxillofacial Surgery
Call us +91 88059 80048 Home Oral and Maxillofacial Surgery Periodontal / Gum Surgeries Gum Disease Treatments To Improve And Maintain Great Oral Health Call
Read More »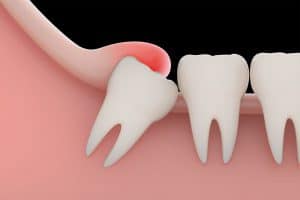 Oral and Maxillofacial Surgery
Call us +91 88059 80048 Home Oral and Maxillofacial Surgery Wisdom Tooth Removal Dr Vikram Pandit, has tremendous experience in wisdom tooth removal. Equipped with
Read More »