When you have any common dental problems, you go to the dentist. However, sometimes these simple dental problems can get out of hand. Also, other serious dental complexities are related to more aspects than just teeth and gums. For such complexities and uncommon situations, an oral and maxillofacial surgeon is the best and reliable option.
What Is
Oral and Maxillofacial Surgery?
The oral region consists of gums, teeth, oral cavity and other such elements whereas the maxillofacial region implies connecting parts to the mouth such as the skull, neck, jaw, face and other such connecting structures. 
Oral and maxillofacial surgery or OMFS is a specialty of dentistry that treats aesthetic and functional aspects of the oral and maxillofacial region. OMFS includes diagnosis as well as surgical and adjunctive treatment of diseases, injuries, and defects involving both the oral region and maxillofacial region.
What Are The Conditions
Treated With Oral and Maxillofacial Surgery?
As an oral and maxillofacial surgeon is trained in both medicine and dentistry, he can deal with an array of problems ranging from common oral problems such as dental implants, impacted teeth, mouth ulcer to complex problems like oral cancer, facial trauma, tumors of the jaw and other such serious conditions. 
The scope of the specialty has also increased vastly as compared to earlier years where it was restricted to mainly dentoalveolar surgery and basic maxillofacial trauma. Currently, dentoalveolar surgery, maxillofacial trauma, pathology of head and neck (both benign and malignant), cleft lip and palate, bone grafting, facial deformity correction, craniofacial surgery, aesthetic facial surgery, TMJ surgery, implant surgery are some of the sub-specialties being treated by maxillofacial surgeons.
Education and Training
For Oral and Maxillofacial Surgery
Aspiring oral and maxillofacial surgeons need to finish dental school and require education, training, and expertise in surgery. As these surgeons treat oral and maxillofacial regions, they need to undergo more and complex training than a dentist goes through. 
In India, an oral and maxillofacial surgeon needs to have a dental undergraduate degree followed by a 3-year program in oral and maxillofacial program.
When Should You See
An Oral & Maxillofacial Surgeon?
If you haven't gotten any better and are still facing recurring difficulties even after receiving treatments from a dentist, then you should consider seeing a specialist for your concern. 
As dentists treat the majority of dental problems but if the pain and discomfort continue, then the dentist might recommend an oral surgeon for further treatment that needs special attention. This is when you need to seek help from an oral and max surgeon. 
Why See An Oral & Maxillofacial Surgeon
Instead Of A General Dentist?
As the years of extensive training in the oral and maxillofacial field, these surgeons are here to solve the problems that the patient might be in search of, that are related to more aspects than just gums and teeth. 
As it becomes very important for uncomfortable patients to find relief, highly skilled and trained oral and max surgeons provide relief from pain and comfort to such patients with the help of their skills and practice which is comparatively more than the dentist. 
Factors To Consider
While Choosing An Oral & Maxillofacial Surgeon
When it comes to choosing a surgeon, you need to be careful, aware, and ready with proper research to get safe treatment and avoid further complications. If you want to have a safe and comfortable experience in terms of improving your ailments, you need to be assured of the education and experience of the surgeon and the services, facilities provided by him/her. 
While choosing an oral and max surgeon, you should consider the factors given below:
Communicate with your dentist – 
As the dentist knows your dental history, it is easy to shortlist oral surgeons according to your dentist's preferences. Your dentist can recommend an oral surgeon that is proficient in required areas to help you manage your unique needs.


Education and training –
When it comes to health, the doctor should be well-trained and educated. One thing to look for is that the surgeon should be well-trained, experienced, and reputed. First and foremost, the specialist should be graduated from an accredited dental school with proper surgical and anesthesia training and a license to practice, giving no scope for fake degrees. In addition to this, they should also be known for the latest technological advances in the field of oral and maxillofacial surgery.


Treatment experience –
If you want a better outcome, you need to choose an oral surgeon that is extensively trained and experienced. Seeking out a specialist that has successful records of performing the surgeries can lessen the chances of further serious problems. Don't be hesitant to check out the background information of the medical facility and the surgery you are considering. Make sure to resolve any doubts or concerns you may have regarding the same. 


Affiliations with professionals –
Professionals affiliated with reputed organizations practice the commitment to the highest standard of excellence and care. It's always advisable to look for a board-certified surgeon who has a good reputation, significant experience, and known to give consistently good results.


Providing comfort –
Make sure that the surgeon you have selected communicates well and answers the questions or queries you may have regarding surgery to your satisfaction. A good surgeon should understand the anxiety patients feel and should help and comfort his/her patients accordingly. The surgeon and his/her staff should make you feel comfortable and safe. 
If you want a comfortable and safe experience in terms of oral and maxillofacial surgery, then you need to look for these factors to reap the best benefits. 
We hope that this blog has helped you understand how oral and maxillofacial surgeons can be one of the most reliable options when it comes to your dental health concerns. 
About Dr. Vikram Pandit - BDS, MDS (Oral and Maxillofacial Surgeon)
The Oral and Maxillofacial Surgery practice in Pandit Clinic is led by Dr Vikram Pandit whose experience, education and sincerity for his profession make him the perfect doctor for this specialty which tackles serious issues that affect the entire craniomaxillofacial complex: anatomical area of the mouth, jaws, face, and skull, as well as associated structures.

He has been trained for advanced management for Facial Trauma from Craniofacial Center at Chang Gung Memorial Hospital, Taiwan.

Dr. Vikram has done clinical fellowship in craniofacial surgery with focus on surgery for cleft lip and palate deformities, orthognathic surgery and surgery for sleep related disordered breathing(SRDB).
You Might Be Interested In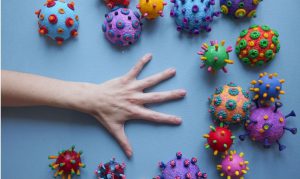 Oral and Maxillofacial Surgery
A few months ago, India was hit with the second wave of the Corona Virus. The surge began in mid-March and the rate of infections
Read More »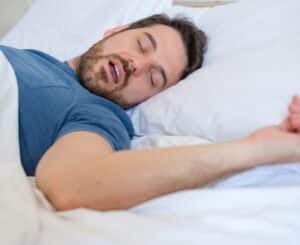 Oral and Maxillofacial Surgery
What Is Obstructive Sleep Apnea? A common condition known as sleep apnea causes breathing to stop for 10 seconds or longer at random times while
Read More »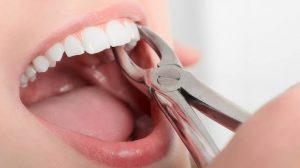 Oral and Maxillofacial Surgery
Call us +91 88059 80048 A minor surgical procedure that involves wisdom tooth removal, fractured tooth removal, or infected tooth removal Home Oral and Maxillofacial
Read More »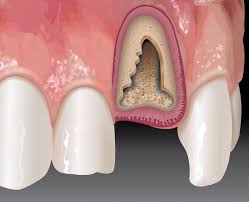 Cleft lip and cleft palate
Call us +91 88059 80048 Home Oral and Maxillofacial Surgery Alveolar Bone Grafting Alveolar bone grafting and orthodontic treatment for patients with cleft lip and
Read More »