Hey there, parents! We've all been there – the moment when your little one gives you a cheeky grin, revealing a set of tiny teeth that are both adorable and so important. As a parent, you want to ensure your child's dental health is top-notch, and that's where Dr. Pratibha, our pediatric dentist extraordinaire at Pandit Clinic, comes into play.
At Pandit Clinic, we pride ourselves on having the best technology and equipment for our patients' needs. Our Pediatric Dentistry practice is equipped with Vistascan by Durr Dental, the most advanced, fine, digital, and paperless X-ray imaging system at present.
Now, you might wonder, what do dental X-rays have to do with those precious pearly whites? Well, my friends, you're about to find out. In this essential guide, we're diving headfirst into the world of dental X-rays for kids. We'll explore everything from the digital PSP plates that She uses to portable X-ray machines that make the process a breeze. But before we get into the nitty-gritty, let's chat about why dental X-rays are crucial for your little ones and how they ensure those tiny teeth stay tip-top.
What Are Dental X-Rays?
Alright, let's start with the basics. Dental X-rays are like superhero sidekicks in the world of pediatric dentistry. They are diagnostic tools that help the doctor see what's going on beneath the surface of those tiny chompers. These X-rays are non-invasive, which means they don't require any cutting or probing – hooray for that!
Now, there are different types of dental X-rays, such as intraoral and extraoral. Intraoral X-rays are the ones where your little one bites down on a piece of film, and they help us check for cavities and monitor tooth growth. On the other hand, extraoral X-rays capture a broader view of the teeth, jaw, and skull. They're like the panoramic snapshots of your child's dental health.
Why X-Rays are Essential for Children's Dental Health
Explore Digital PSP Plates: The Future of X-Ray Technology
Why Are Dental X-Rays Needed?
"Why do we need X-rays, Doctor?" you might ask. Well, here's the deal – dental X-rays are like detective tools that help Dr. Pratibha spot dental issues that aren't visible during a regular examination. They can detect cavities, monitor tooth development, and identify potential problems with the jaw and facial bones.
But the real magic lies in early detection and prevention. Catching dental issues in their infancy means that medical professional can address them before they turn into big, toothy troubles. And we all know that preventing a problem is way easier than fixing it, right?
Dental X-rays can detect cavities, decayed teeth, and bone diseases, they can predict the pattern of erupting teeth and much more. Dental X-rays allow a doctor to get a clear vision of the patient's condition. They are used to plan the child's oral care treatment.
Digital PSP Plates vs. Conventional X-Rays
Now, let's talk tech! Dr. Pratibha is all about staying at the forefront of dental innovation, and that's why she uses digital PSP plates. These little marvels work like a charm. They're way more comfortable for your child because they're thinner and more flexible than traditional X-ray films.
But wait, there's more! Digital technology also enhances diagnostic accuracy. With the help of digital technology she can zoom in, adjust the contrast, and even colour-code areas of concern, making it easier to pinpoint issues and create a treatment plan tailored to your child's needs.
Portable X-Ray Machine
Picture this: a compact X-ray machine that can be wheeled into the room, minimizing the need for your child to move around too much. That's the beauty of a portable X-ray machine, and it's one of our secret weapons.
Not only does it make things more convenient for both her and your young champ, but it's also incredibly versatile. Whether your child has difficulty sitting still or needs special accommodations, She adjusts the portable machine to ensure a comfortable and accurate examination. It's like having a dental X-ray on wheels!
OPG (Orthopantomogram) – A Brief Overview
Now, don't let the big word scare you off. OPG, or Orthopantomogram, is just a fancy term for a full-mouth X-ray. She might recommend it in certain cases, especially if she needs a comprehensive view of your child's oral health.
Typically, an OPG captures all the teeth, the jawbone, and surrounding structures in one go. It's useful for evaluating tooth and jaw development, assessing impacted teeth, and even planning orthodontic treatment. If your child needs an OPG, rest assured that She explains everything and ensures your little one is comfortable throughout the process.
Safety Measures for Pediatric Dental X-Rays
Safety first, always! Dr. Pratibha takes your child's well-being very seriously, and that includes keeping them safe during X-ray procedures. She uses lead aprons and thyroid collars to minimize radiation exposure to the rest of your child's body while focusing on the area of interest.
But here's where the fun part comes in – reassuring anxious kids. She is a pro at making your little one feel at ease. She explains the process in kid-friendly terms, maybe throw in a joke or two, and ensure your child knows that X-rays are just like taking pictures of their teeth. 
And there you have it, parents! Dental X-rays may seem like a small part of your child's dental journey, but they play a massive role in keeping those precious smiles healthy and bright. Dr. Pratibha and her team are dedicated to providing the best care possible, using cutting-edge technology and safety measures to ensure your child's comfort and well-being.
Remember, staying informed about your child's dental health is the first step to a lifetime of healthy teeth. So, don't hesitate to consult Pandit Clinic  whenever you have concerns. Your child's smile is worth it, and together, we'll make sure it shines as bright as the sun!
Virtual Video Consultations
100% SAFE AND SECURE CALLS WITH ENCRYPTION. YOUR PRIVACY AND CONFIDENTIALITY IS GUARANTEED.
Start here, by making an appointment for a virtual consultation with our expert Dr. Pratibha Kukreja Pandit (NEW PATIENTS ONLY).
Dr. Pratibha Kukreja Pandit is available for Virtual Video Consultations from Monday – Saturday between the hours of 11 am – 2pm and 4pm – 7pm.
If you are already our valued patient with questions or have an emergency please contact the clinic on +91 9822053446
You can also book an in-clinic appointment
Consult
Dr. Pratibha Kukreja Pandit


(Pediatric Dentist)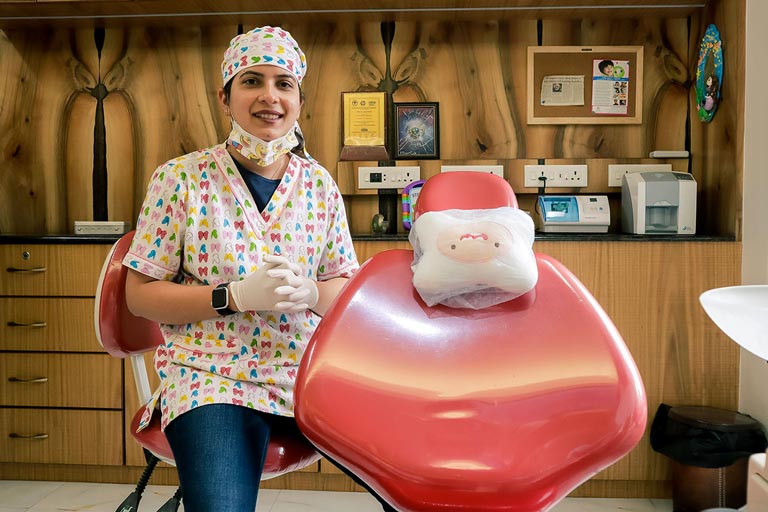 Virtual Video Consultation Fees
Rs. 500
The Consultation Fees Must Be Paid Online by
GOOGLE PAY

BEFORE YOUR APPOINTMENT. See The Instructions On Appointment Confirmations
Your virtual video consultation includes:
Pediatric and Preventive Dentistry Specialist
Dr. Pratibha is the Chief Dentist at Pandit Clinic. She is also a Consultant Pediatric Dentist at Kotbagi Hospital and KEM Hospital, Pune.
Dr. Pratibha has trained at the prestigious Chang Gung Memorial Hospital, Taiwan, in advanced areas including Pediatric dental treatment under General Anesthesia and Intravenous sedation, Dental Rehabilitation of children with special health care needs, and Nasoalveolar molding and dental rehabilitation of cleft lip and cleft palate.
She's the lifetime member of Student Clinician Association, American Dental Association (SCADA), USA.
Professional Affiliations and Skills
You Might Be Interested In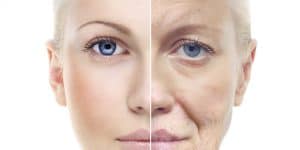 Anti-ageing
Radio Frequency based Skin Tightening technology – Embrace RF successfully improves the laxity of the skin and makes it look firmer and younger. Skin tightening
Read More »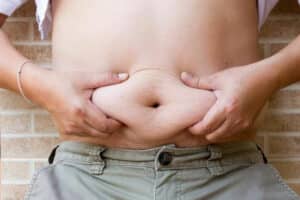 Cosmetology and Dermatology
What is Central Obesity? Central obesity, also known as abdominal obesity or "pot belly," is the accumulation of fat in the abdominal region. It is
Read More »