What are
hypomineralized teeth?
Hypomineralized teeth are a tooth condition that occurs when the tooth's enamel is not adequately mineralized, causing it to be softer and more prone to decay. It usually appears as bumpy, white, and yellow discolored patchy areas on the tooth's surface. That's why it is commonly called chalky or cheesy teeth. Dr. Pratibha Kukreja Pandit, an experienced pediatric dentist at Pandit Clinic, Pune, wants you to understand that hypomineralized teeth are common among children.
What causes
hypomineralized teeth?
Dr. Pratibha Kukreja Pandit explains that hypomineralization happens when there is a problem during the laying down of the enamel matrix. Enamel cells called ameloblasts form the enamel in six stages. Hypomineralization occurs in the last stages of enamel formation.
Cause of disturbances in enamel formation:
What are
the symptoms of hypomineralized teeth in children?
Lesions:

These are bumpy, discolored areas on the tooth surfaces, which can be chalky or cheesy white/yellow. There is a definite distinction between these areas and normal enamel. 

Atypical caries:

If the teeth are hypomineralized, they start to decay soon as they erupt. The teeth with yellow and brown spots tend to decay faster as these color lesions show even lower mineral content of enamel, thus making it more porous. 

Hypersensitivity:

Often, children complain of sensitivity in hypomineralized teeth when eating hot and cold foods. Some studies suggest that the easy movement of oral bacteria into the dentin due to weakened enamel can make teeth hypersensitive even while brushing teeth.

Tooth breakdown and restoration problems:

During restorative procedures, dental drilling and dental excavations can cause extensive tooth breakdown due to a weakened hypomineralized structure.
What are
the long-term consequences of untreated hypomineralized teeth in children?
Dr. Pratibha Kukreja Pandit, the pediatric dentist of Pandit Clinic, Pune, wants parents to take hypomineralized teeth in children seriously. She recommends they visit a pediatric dentist as soon as they spot hypomineralized spots on teeth or even a single tooth, as the following problems may occur, jeopardizing the child's dental health:
Higher risk of tooth decay:

Calcium and fluoride are essential to prevent caries. Hypomineralization causes dental decay to set in faster in the enamel. 

Difficulties in dental treatments:

Dentists have a hard time working on hypomineralized teeth as they are difficult to anesthetize. This could be due to the inflammation of root canals due to the entry of microflora via a weakened enamel and dentin. This makes it problematic to perform dental procedures which require local anesthesia. 

Aesthetic issues:

Chalky and bulky enamel patches on the front teeth can be an aesthetic concern, making the child self-conscious and affecting the quality of life.
Why is
early intervention necessary for hypomineralized teeth?
Dr. Pratibha Kukreja Pandit asserts that early treatment for hypomineralized teeth can help to:
Prevent further damage and progression:

Treatment at the early stages can help to reduce further damage and progression of hypomineralized teeth. Early intervention can help to preserve a greater portion of the tooth structure, thus reducing the need for more extensive treatments like crowns, bridges, and other restoration in the future.

Minimize pain and discomfort:

Early treatment can help reduce the pain and discomfort associated with hypomineralized teeth by reducing hypersensitivity. It can even help in future dental treatments as anesthesia can be given more easily to teeth that have not been damaged too much.

Reduce future risks of tooth decay:

Early intervention and restoring the enamel can help to reduce the risk of tooth decay as hypomineralized teeth are more prone to decay.
What are
some of the treatments available for hypomineralized teeth?
Depending on the stage and severity of the hypomineralization, the pediatric dentist may:
Observe it and prescribe fluoridated toothpaste or fluoride varnish application to help with remineralization.

Advise dental restorative procedures like dental sealants and pre-formed dental crowns to retain the remaining structure of the primary tooth until its shedding time. 
If there is pulp exposure, the dentist may recommend removing the infected pulp and placing a crown.
The most ideal treatment plan will be advised by your dentist depending upon the severity of hypomineralization in every tooth and how it will affect the permanent dentition. The parents need to make an informed decision about which is best for their child. 
What are the types of pulp therapy?
Dr. Pratibha Kukreja Pandit, the pediatric dentist of Pandit Clinic, Pune, describes the different types of pulp therapy and their procedures here.
How can
parents ensure that their child's dental health is maintained?
Dr. Pratibha Kukreja Pandit mentions that apart from clinical work, home care is equally vital. For example, brushing with fluoridated toothpaste and avoiding trigger foods for dental caries can help preserve your child's hypomineralized primary teeth and prevent future problems. Here are some home care guidelines that should be followed:
Parents should start brushing their child's teeth as soon as they develop their first tooth. 

They should counsel children to brush twice daily once they reach the toddler phase. 

Parents should make sure that snacking between meals is limited, and food items such as chocolates, biscuits, and other sticky foods should be avoided.

Parents should also make the children gargle their teeth after every meal or after eating anything, as hypomineralized teeth tend to develop caries faster. 

Parents should monitor their child's teeth every four weeks to check for new cavities/pits or discoloration.

Contact the pediatric dentist when your child reports trouble eating hot or cold foods or complains of pain. 
In fact, parents should schedule a visit to a pediatric dentist every six months for their children, even if they have excellent dental health. 
If you have any questions or concerns, please don't hesitate to contact us at +918805980048 / +91-7888229284 or book an appointment with Dr. Pratibha Kukreja Pandit.
Virtual Video Consultations
100% SAFE AND SECURE CALLS WITH ENCRYPTION. YOUR PRIVACY AND CONFIDENTIALITY IS GUARANTEED.
Start here, by making an appointment for a virtual consultation with our expert Dr. Pratibha Kukreja Pandit (NEW PATIENTS ONLY).
Dr. Pratibha Kukreja Pandit is available for Virtual Video Consultations from Monday – Saturday between the hours of 11 am – 2pm and 4pm – 7pm.
If you are already our valued patient with questions or have an emergency please contact the clinic on +91 9822053446
You can also book an in-clinic appointment
Consult
Dr. Pratibha Kukreja Pandit


(Pediatric Dentist)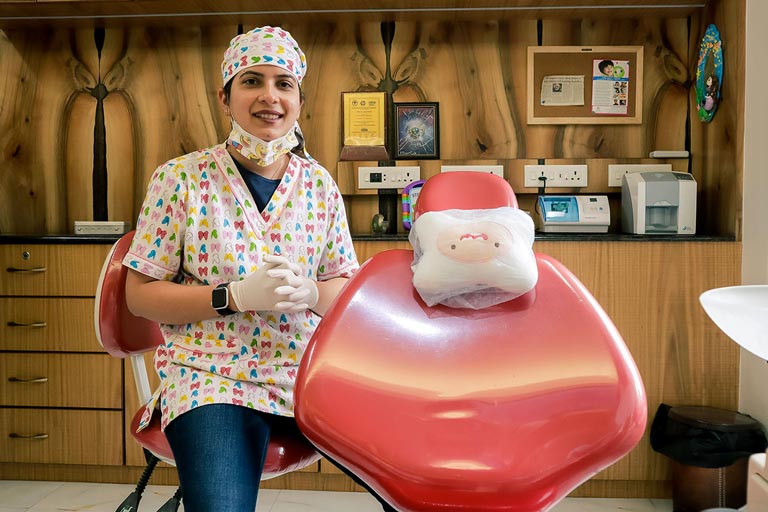 Virtual Video Consultation Fees
Rs. 500
The Consultation Fees Must Be Paid Online by
GOOGLE PAY

BEFORE YOUR APPOINTMENT. See The Instructions On Appointment Confirmations
Your virtual video consultation includes:
Pediatric and Preventive Dentistry Specialist
Dr. Pratibha is the Chief Dentist at Pandit Clinic. She is also a Consultant Pediatric Dentist at Kotbagi Hospital and KEM Hospital, Pune.
Dr. Pratibha has trained at the prestigious Chang Gung Memorial Hospital, Taiwan, in advanced areas including Pediatric dental treatment under General Anesthesia and Intravenous sedation, Dental Rehabilitation of children with special health care needs, and Nasoalveolar molding and dental rehabilitation of cleft lip and cleft palate.
She's the lifetime member of Student Clinician Association, American Dental Association (SCADA), USA.
Professional Affiliations and Skills
You Might Be Interested In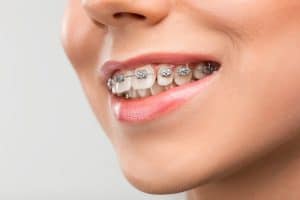 Pediatric Dentistry
What Is Orthodontic Treatment? Orthodontic treatment is the use of dental tools to straighten or move teeth to improve dental health and appearance. It helps
Read More »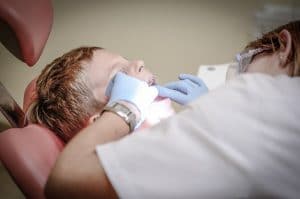 Pediatric Dentistry
In pediatric dentistry, dental crowns are recommended to children to restore teeth that have become significantly decayed or damaged. Most parents know the concept of
Read More »