Cleft Orthognathic Surgery is a surgery performed by a Oral and Maxillofacial Surgeon on a patient of Cleft Lip or Cleft Palate to reshape the jaw and correct the alignment of the jaw.
Cleft lip and cleft palate is a deformity which many children today are born with. It generally forms during the early development of the child in the womb itself but has a lot of problems that accompany it. Being born with a cleft lip and cleft palate is one of the biggest challenges faced during the growing years of the child.
A cleft lip or a cleft palate can be a huge obstacle as it has an effect on the speech, feeding patterns, hearing, respiration, and other such daily activities which can be a huge cause of concern. However, most of the parents do not know the course of action that needs to be followed when treating Cleft Lip and Cleft Palate. There is a lot of misinformation available regarding the deformity and this is the reason that July is considered as Cleft Awareness month.
Taking advantage of this, our expert doctors at Pandit Clinic – Dr Shrirang Pandit (Plastic Surgeon) and Dr Vikram Pandit (Oral and Maxillofacial Surgeon) have decided to pen down a series of blogs which involves information regarding all the procedures involved in treating the deformity at hand and restoring regular and normal growth function of the child.
A cleft lip and cleft palate also disrupts the regular growth of the jaw of the child. During the growing years, the jaw remains underdeveloped and this can be a huge cause of concern. This blog focuses on the jaw corrective surgery, also referred to as cleft orthognathic surgery performed in order to correct the issue at hand and restore normal functioning of the jaw.
This blog has been written by Dr Vikram Pandit (Oral and Maxillofacial Surgeon) who has worked extensively with children suffering from Facial Cleft defect. His work has earned him prominence and made Pandit Clinic one of the best cleft surgery practices in Pune and in India.
Cleft Surgery is a collective term used to describe multiple cleft lip and cleft palate surgeries and procedural treatments that correct the congenital defect of facial cleft. Refer to individual surgery blogs on Cleft Surgery for more information:
Cleft Orthognathic Surgery (covered on this page)
How Does Cleft Lip Or Cleft Palate
Affect The Jaw?
Patients with cleft lip and cleft palate usually present with deficient growth of the maxilla (upper jaw) in the adolescent stage of life. This maxillary or jaw deformity depends on several factors such as severity of initial cleft lip and cleft palate, unilateral/bilateral nature of cleft, a number of surgeries performed and age at which these procedures are done, presence of surgical scars, the growth potential of individuals, orthodontic help taken during growing stages of life, etc. 
Patients with cleft lip and cleft palate at adolescence usually present with following complaints-
Smaller or backwardly placed upper jaw

Bigger or forwardly placed lower jaw

Deficiency of upper lip and areas at the base of the nose (paranasal region)

Incisor teeth not touching each other 

Inability to bite food well

Missing/extra teeth in the cleft region

Nasal deformity
Correction of these issues is done with the help of a jaw corrective/orthognathic surgery.
When Is
The Right Time To Perform Cleft Orthognathic Surgery?
Orthognathic surgery/ jaw corrective surgery is performed usually once the patient is above 19 years of age. At this age, most of the growth in the upper and lower jaw is complete, and more drastic changes in the jaw position are not expected. This surgery requires complicated orthodontic work and good planning between the orthodontist and the surgeon. 
What Happens
Before The Surgery?
Firstly the patient is evaluated by orthodontist and surgeon. After doing some X-rays (OPG and Lateral cephalogram) the basic plan of orthodontics and surgery is made. 
Usually, the patient will start with orthodontic treatment which includes palatal expansion, the arrangement of teeth in a particular order. After about 6-8 months of initial orthodontic treatment, actual surgical planning begins. 
Basic surgical investigations like blood/urine/radiographs are done and if within normal limits, surgery will be planned.
How Is Cleft Orthognathic Surgery
Performed?
The surgery is performed in the following stages:
The surgeon, orthodontist, and patient have to agree on the surgical plan. The options for surgery include:
-only maxillary advancement surgery (le fort 1advancement), -maxillary advancement along with mandibular setback surgery (le fort 1 advancement + BSSO setback) +/- chin correction procedure (genioplasty). 
Nowadays many softwares are available for surgical planning which can predict the changes in the face. So patients will have some idea regarding how the face may look after the surgery.

 At Pandit Clinic, we have a state of art VECTRA software which includes a 3D camera, so patients can have some idea about the changes that will happen during surgery. Another set of X-rays, dental models are made which are useful in dummy surgical procedure. 

Following changes can be done in this surgical procedure 
Correction of the facial midline

Correction of facial symmetry 

Correction of the occlusal plane

Change in antero-posterior position of maxilla and mandible

Forward positioning of maxilla will correct some nasal deformity as well

Repositioning the chin to make the face well proportioned and pleasing

In some patients with cleft lip and cleft palate, the maxilla can be severely affected which may require an alternative surgical procedure called "Distraction osteogenesis". In this surgery, severe maxillary hypoplasia can be corrected. Using this procedure patients will be treated in two stages. In stage 1 distraction osteogenesis is performed on the maxilla(upper jaw), and in the second stage mandible(lower jaw) can be operated if necessary. 
How Long Does Cleft
Orthognathic Surgery Take?
Typically cleft orthognathic surgery takes 1-2 hours. But the actual amount of time required for an individual patient will vary depending on the complexity of the case and skills of the Oral and Maxillofacial Surgeon.
What Is The
The Recovery Process After The Surgery?
For any orthognathic surgery, the usual hospital stay is 3-4 days depending on the complexity of the surgery and patients recovery process. 

The patient will have to follow a strict liquid diet after the surgery for up to 4 weeks. 

For complicated cleft surgery, usually, we put a small acrylic stent which is attached to teeth in the upper jaw, this splint is removed after about a months time. 

The patient can resume almost all routine activities after 4 weeks of surgery.  

Orthodontic work is again started at around the 4th week of surgery.

 The completion of orthodontic work usually takes around 6-8 months after the surgery. 
Orthognathic surgery can bring about some drastic changes in the face of patients with cleft lip and cleft palate. It takes away the cleft appearance of the face. The stability of the repositioned maxilla is of utmost importance in these procedures. A good surgical and orthodontic planning, achievable goals, well-executed surgery by a surgeon experienced with cleft orthognathic work help in getting the best possible results. 
Rhinoplasty and any lip revision surgeries are usually performed after about 8-10 months after the orthognathic surgery. Orthognathic surgery is considered as one of the most difficult surgeries in cleft lip and cleft palate management. Hence a well-experienced team is essential in achieving desired results.
BOOK APPOINTMENT 
If you have any questions or need more information about a procedure, please schedule an appointment with Dr Vikram Pandit at Pandit Clinic, Pune. You can also get in touch via panditclinicindia@gmail.com or +91 88059 80048
You Might Be Interested In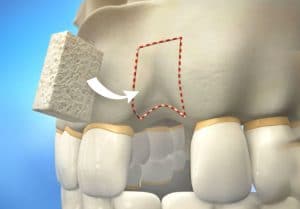 Cleft lip and cleft palate
Alveolar bone grafting is a oral and maxillofacial surgery which adds a bone to the gum ridge of a child who has cleft lip and cleft palate.
Read More »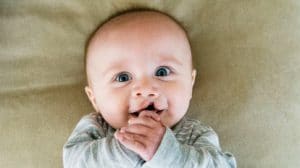 Cleft lip and cleft palate
Cleft Palate surgery called "palatoplasty" repairs the birth defect of cleft palate in the baby. This surgery is performed on the child during infancy by
Read More »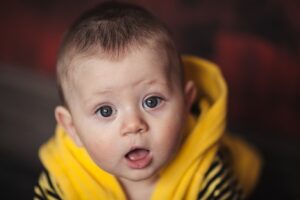 Cleft lip and cleft palate
Call us +91 88059 80048 Home Plastic & Cosmetic Surgery Cleft Lip and Cleft Palate At Pandit Clinic, we have a very special expertise in
Read More »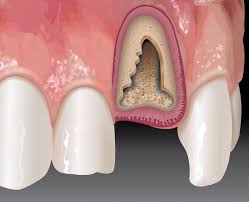 Cleft lip and cleft palate
Call us +91 88059 80048 Home Oral and Maxillofacial Surgery Alveolar Bone Grafting Alveolar bone grafting and orthodontic treatment for patients with cleft lip and
Read More »