Dr Shrirang Pandit's
17th year on the Smile Train!
Smile Train is a global Non-Profit Organization which is on a mission to provide free treatment to children born with Cleft Lip defect. According to research 1 in 700 children is born with a Cleft defect. The Smile Train which has its headquarters in the USA is working in 90 countries including India to provide comprehensive care to the affected children so that they can lead a normal life.
Dr Shrirang Pandit our Founder and Plastic Surgery expert has been a part of Smile Train India's work in Pune for more than 17 years now.
In India, the Smile train has been active for more than 2 decades now. Smile Train India has partnered up with hospitals and doctors all over the country to build a sustainable model that is changing the lives of little children and their families. In Pune, the Poona Hospital and Research Centre has been associated with this great cause since May 2002. Dr Shrirang Pandit leads the team and is the Project Co-ordinator as well.
The Poona Hospital is the "station" where the Smile Train is available for cleft lip patients all year round.
Dr Shrirang Pandit and his team members – Dr Vikram Pandit and Dr Gandhi perform free surgeries for every patient in need. When a child seeks help from Poona Hospital for facial cleft the Smile Train ensures that no patient or their family is refused assistance. A minimum of 350-400 Cleft Lip surgeries are performed at this one-of-a-kind Station in a year!
In the past seventeen years, Dr Shrirang Pandit's team has performed 7000 surgeries for children with facial clefts. No money is taken by the hospital or the doctors, no patient is sent back and no child in need is left untreated. Pandit Clinic has always been at the forefront of community service in any form possible and our consistent commitment to the Smile Train is another example of it.
The team at Poona Hospital and Research Centre, under the leadership of Dr Shrirang Pandit provides travel assistance, food, school bags, clothes and even shoes to the children who walk in for Cleft Lip surgery. The cost of the surgery and other items is covered by The Smile Train India.
This year an event is being organized on the 30th of January to reunite all the old patients and treat new patients. Although the Smile Train and Poona Hospital work throughout the year for this humanitarian cause, an event like this gives the cause a boost and puts in the spotlight. This definitely helps to create more awareness and raise more funds. Pandit Clinic's presence will be felt through our two highly-skilled and experienced doctors – Dr Shrirang Pandit and Dr Vikram Pandit. They never compromise on the quality of service.
On Thursday, 30th of January patients from all over Maharashtra and some from bordering states will come to the event for assistance and surgery. The team will provide them through consultation, surgery, hospitalization, medicines and even food free of cost. This year the team aims to perform at least 40 surgeries in a single day.
The best part about the Smile Train is that its work doesn't stop at Cleft Lip correction surgery, they further provide assistance for Speech Therapy, ENT consultation, Orthodontics, Dental Care, Jaw Surgery and Paediatric Consultation as well. The Smile Train has a holistic approach when treating children.
Another beautiful part of the event is the Smile Train Torch that is being carried across India to raise awareness about this birth defect and to reach more people who might be in need of help or education about the cause. The Torch will be coming to Pune on the 30th of January and there will be a rally from Poona Hospital to Deccan. This rally will create awareness amongst the people of Pune about this wonderful cause. Dr Pandit will be honoured for his work at this event. His tireless commitment and sincerity is an inspiration to us all!
The team of Pandit Clinic wishes Dr Shrirang Pandit and Dr Vikram Pandit all the best for this incredible event!
Cleft Lip And Cleft Palate
We, at Pandit Clinic have a very special expertise in handling all issues related to cleft care from day 1 to 25 years of age.
You Might Be Interested In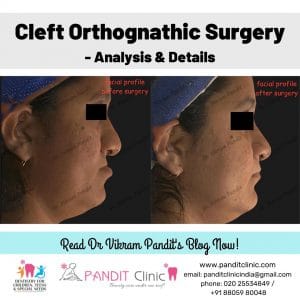 Cleft lip and cleft palate
Cleft Orthognathic Surgery is a surgery performed by a Oral and Maxillofacial Surgeon on a patient of Cleft Lip or Cleft Palate to reshape the
Read More »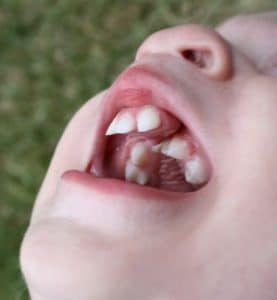 Cleft lip and cleft palate
Dental Care for Cleft Lip and Cleft Palate children is a challenging long term journey that requires preventive dental care, possibly orthodontics and timely check-ups
Read More »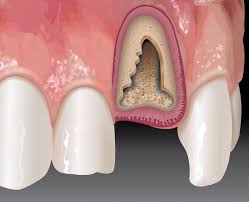 Cleft lip and cleft palate
Call us +91 88059 80048 Home Oral and Maxillofacial Surgery Alveolar Bone Grafting Alveolar bone grafting and orthodontic treatment for patients with cleft lip and
Read More »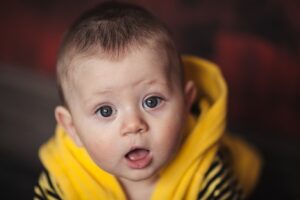 Cleft lip and cleft palate
Call us +91 88059 80048 Home Plastic & Cosmetic Surgery Cleft Lip and Cleft Palate At Pandit Clinic, we have a very special expertise in
Read More »