In pediatric dentistry, dental crowns are recommended to children to restore teeth that have become significantly decayed or damaged. Most parents know the concept of dental crowns as they are often recommended for adult teeth. But in some cases, children may also need to get dental crowns depending on the condition of their teeth. 
As a parent, you may be questioning why there's a need to repair the baby tooth with a crown? Why not extract it or wait for it to fall out on its own as the permanent tooth will eventually appear?
In this blog, we have addressed some common questions regarding dental crowns for children like, why are dental crowns recommended to children, what to expect from the procedure, and more.
A dental crown (cap) is a tooth-shaped protective cover that fits over an entire tooth. In children, crowns are commonly used to restore the function of a natural tooth until it is ready to fall out on its own.
Why are
dental crowns recommended to children?
In case of decayed or damaged teeth, the needed support and protection are provided through dental crowns. It is crucial to protect the primary teeth whenever possible because they-
Compared to adult teeth, the enamel of a child's teeth is thinner. Because of this reason, cavities tend to spread more easily and may affect the neighboring teeth. A decayed tooth can be very painful. In some cases, the spread of cavities may become severe and difficult to be treated by a filling. Thus, dental crowns become the only best solution to protect the tooth from premature extraction.
How do
pediatric dentists perform a child's dental crown procedure?
First, the dentist will discuss the options available for dental crowns along with their benefits and drawbacks. Then the suitable crown is chosen based on your child's needs and preferences. 
Most of the dental crown procedure contains some universal steps. Mentioned below are the steps that your pediatric dentist will follow:
Depending on the type of crown used, the above-mentioned steps may slightly vary. Also, unlike dental crown procedures for adults that need several visits to the dentist, most crowns for children can be fitted in a single procedure.
What types of dental crowns are available for children?
At Pandit Clinic, we provide mainly four types of pediatric dental crowns: stainless steel crowns, zirconia crowns, strip crowns, and temporary acrylic crowns. Dr. Pratibha Kukreja Pandit explains each of these crown types with its advantages and drawbacks.
What is
the cost of dental crowns for children?
Estimating the cost of a dental crown procedure is always quite difficult. This is because dental crowns cost or tooth cap price for children depends on various factors such as the child's needs, the type of dental crown used in the procedure, dentist's fees, etc. 
At Pandit Clinic, Pune, we ensure to provide high-quality, affordable dental crowns to our patients. First, we conduct a thorough examination of the child's dental health condition to suggest a suitable crown procedure. Then, the total dental crowns procedure cost for your unique case is discussed.
What to
expect after your child's dental crown procedure?
When your child has undergone a dental crown procedure, they will experience pain in their tooth. This pain is caused by irritation of the tooth's pulp or soft tissue around the tooth. Do not worry – this is absolutely normal. To ease the discomfort, your child's dentist will recommend over-the-counter medicines. If the pain lasts longer than 24 hours, it is advised to visit your child's dentist.
Precautions that
you must take after your child's dental crown procedure
Sometimes the child may accidentally bite the lip and/or cheek, which can cause significant injury. Therefore it is important to discourage eating until your child's numbness has completely worn off.
Keep in touch with your child's dentist and let him/her guide you on what your child can eat, what they can drink, and what other measures you can take as parents to help in the recovery process.
While dental crowns are a valuable treatment option to restore primary teeth in children, it is important to continue following good oral care practices at home. Habits like brushing twice a day, dodging sugary snacks, and visiting a pediatric dentist at least twice a year will help to prevent tooth decay. 
In case you have any more queries on this topic you can write to us at panditclinicindia@gmail.com or book an appointment via +91 88059 80048 to resolve all your doubts.
Virtual Video Consultations
100% SAFE AND SECURE CALLS WITH ENCRYPTION. YOUR PRIVACY AND CONFIDENTIALITY IS GUARANTEED.
Start here, by making an appointment for a virtual consultation with our expert Dr. Pratibha Kukreja Pandit (NEW PATIENTS ONLY).
Dr. Pratibha Kukreja Pandit is available for Virtual Video Consultations from Monday – Saturday between the hours of 11 am – 2pm and 4pm – 7pm.
If you are already our valued patient with questions or have an emergency please contact the clinic on +91 9822053446
You can also book an in-clinic appointment
Consult
Dr. Pratibha Kukreja Pandit


(Pediatric Dentist)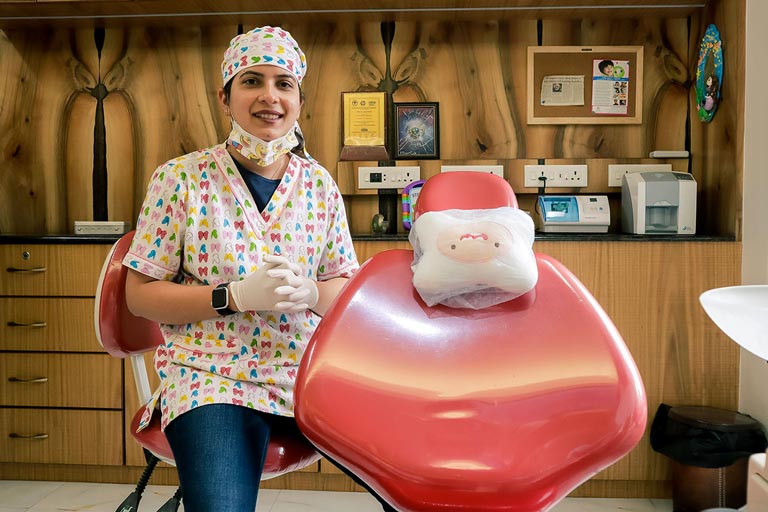 Virtual Video Consultation Fees
Rs. 500
The Consultation Fees Must Be Paid Online by
GOOGLE PAY

BEFORE YOUR APPOINTMENT. See The Instructions On Appointment Confirmations
Your virtual video consultation includes:
Pediatric and Preventive Dentistry Specialist
Dr. Pratibha is the Chief Dentist at Pandit Clinic. She is also a Consultant Pediatric Dentist at Kotbagi Hospital and KEM Hospital, Pune.
Dr. Pratibha has trained at the prestigious Chang Gung Memorial Hospital, Taiwan, in advanced areas including Pediatric dental treatment under General Anesthesia and Intravenous sedation, Dental Rehabilitation of children with special health care needs, and Nasoalveolar molding and dental rehabilitation of cleft lip and cleft palate.
She's the lifetime member of Student Clinician Association, American Dental Association (SCADA), USA.
Professional Affiliations and Skills
You Might Be Interested In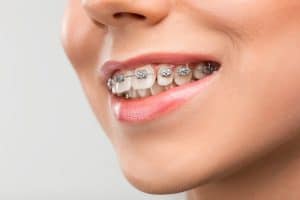 Pediatric Dentistry
What Is Orthodontic Treatment? Orthodontic treatment is the use of dental tools to straighten or move teeth to improve dental health and appearance. It helps
Read More »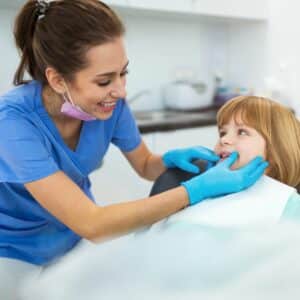 Pediatric Dentistry
Dental anxiety is a fear or phobia of visiting the dentist. It's a very common problem, and it can be caused by several different things.
Read More »