Why did the baby cookie go to the pediatric dentist?
Because it needed a "bite-size" check-up!
We all know that maintaining good health is essential for our little ones. As we teach them to brush their teeth and eat their fruits and veggies, there's one aspect of their health that often gets overlooked – their dental health.
Did you know that a child's jaw is still growing and developing until they reach their teenage years? That's why early orthodontic evaluation is so crucial – it allows us to guide their dental development for a lifetime of healthy smiles! This is where early orthodontic evaluation comes into the picture.
What is
Early Orthodontic Evaluation?
Early orthodontic evaluation is a proactive approach to assess your child's dental health and identify potential issues early. The American Association of Orthodontists (AAO) recommends that children have their first orthodontic visit around the age of 7.
Pediatric Prevention Dental Care
Building Strong Smiles from the Start
You might be wondering why 7? Well, by this age, your child's mouth has a mix of baby and permanent teeth, allowing orthodontists to detect any emerging problems and plan for timely intervention if required.
Importance of
Early Orthodontic Evaluation
Now, you might be curious about why early evaluation matters. The benefits are tremendous! First and foremost, it allows orthodontists to detect dental problems at an optimal time. By catching any issues early, we can prevent them from worsening over time, saving your child from potential discomfort and reducing the complexity of treatment down the road.
Imagine it as a preventive measure – just like regular check-ups with the pediatrician. When we address dental issues early, it's like nipping a problem in the bud before it has a chance to bloom into something more significant.
Dental Problems
Identified in Early Orthodontic Evaluation
So, what kind of dental problems can we spot during this early evaluation? A lot! Some common ones include malocclusions (misaligned teeth), crowded teeth, jaw discrepancies, and bite irregularities. By identifying these problems early on, we can create a treatment plan tailored to your child's specific needs.

But the benefits don't stop there! Early detection can help us prevent future dental problems too. By guiding dental development during the critical growth phase, we can minimize the need for extensive orthodontic treatment in the future.
Corrective
Measures and Intervention
Alright, let's talk about the solutions. Following the early orthodontic evaluation, Dr. Pratibha may recommend various treatment options for your child. These might include braces, expanders, headgear, or removable appliances. Each of these treatments serves a specific purpose in guiding teeth and jaw development, ultimately leading to improved facial aesthetics and a beautiful smile.
Orthodontic treatments to fix crooked teeth.
Improve functional as well as aesthetic appearance of teeth
You might be thinking if your child really needs all this at such a young age. Well, early intervention is like steering a ship in the right direction. By addressing dental issues proactively, we can create a healthier foundation for their adult teeth to grow into, reducing the likelihood of future complications.
Orthodontics is like the magic wand of dentistry, dedicated to creating perfectly aligned teeth and harmonious jaw relationships. Beyond aesthetics, orthodontic treatments are crucial in improving oral health and overall well-being. From early evaluations to comprehensive solutions, let's explore the fantastic benefits that orthodontics has in store for your child's bright future!
Benefits of
Pediatric Orthodontic Treatments
Psychological and Social Benefits
Now, we all know how sensitive kids can be about their appearance, and misaligned teeth or noticeable dental issues can impact their self-esteem and confidence. Early orthodontic intervention can work wonders for your child's emotional well-being too. By addressing dental problems early, we can save them from potential bullying or teasing related to their teeth, ensuring they feel more comfortable and secure in their social interactions.
Long-Term Cost Savings
Here's another excellent reason to consider early orthodontic evaluation- cost savings! Yes, investing in your child's dental health now can actually save you money in the long run. By addressing dental problems early, we can avoid more complex and costly treatments later on. Think of it as a smart financial decision that benefits your child's health and your wallet simultaneously.
Improved Speech and Chewing Function
Early orthodontic evaluation can also lead to improved speech and chewing function for your little one. Dental issues like misaligned teeth or jaw discrepancies can sometimes affect how they speak or chew their food. By addressing these problems early on, we can help them develop better speech patterns and ensure they can enjoy their meals without any discomfort.
Preventing Dental Injuries
Misaligned teeth or protruding dental features can put your child at a higher risk of dental injuries, especially during physical activities or accidents. Early orthodontic intervention can help align their teeth properly and reduce the chances of damage to their teeth in case of any unexpected mishaps.
Enhanced Oral Hygiene
Straight teeth are easier to clean! When your child's teeth are properly aligned, they can maintain better oral hygiene habits with ease. It becomes simpler to brush and floss effectively, reducing the risk of cavities and gum problems in the long run. Plus, instilling good oral care habits early on sets them up for a lifetime of healthy smiles!
Positive Impact on Overall Health
Believe it or not, your child's dental health is connected to their overall health too! Dental issues like gum disease or infections can have systemic effects on the body. By addressing these problems early through orthodontic evaluation, you're contributing to their overall well-being and promoting a healthier future.
Enhanced Confidence for a Bright Future
When your child's smile looks great, it's like a confidence booster! Early orthodontic intervention can give them the gift of a beautiful smile, which can positively impact their self-confidence and self-image as they grow up. A confident child is more likely to take on challenges and social interactions with enthusiasm, setting them up for success in various aspects of life.
The benefits of early orthodontic evaluation are clear and compelling. By taking the proactive step of having your child's dental health assessed early on, you're setting the stage for a lifetime of beautiful smiles and healthy teeth. Remember, prevention is always better than cure!
So, if you haven't already, schedule that early orthodontic evaluation for your child around the age of 7. Your little one will thank you later, and you'll be ensuring optimal dental health and overall well-being for years to come. Here's to brighter smiles and happier futures!
Virtual Video Consultations
100% SAFE AND SECURE CALLS WITH ENCRYPTION. YOUR PRIVACY AND CONFIDENTIALITY IS GUARANTEED.
Start here, by making an appointment for a virtual consultation with our expert Dr. Pratibha Kukreja Pandit (NEW PATIENTS ONLY).
Dr. Pratibha Kukreja Pandit is available for Virtual Video Consultations from Monday – Saturday between the hours of 11 am – 2pm and 4pm – 7pm.
If you are already our valued patient with questions or have an emergency please contact the clinic on +91 9822053446
You can also book an in-clinic appointment
Consult
Dr. Pratibha Kukreja Pandit


(Pediatric Dentist)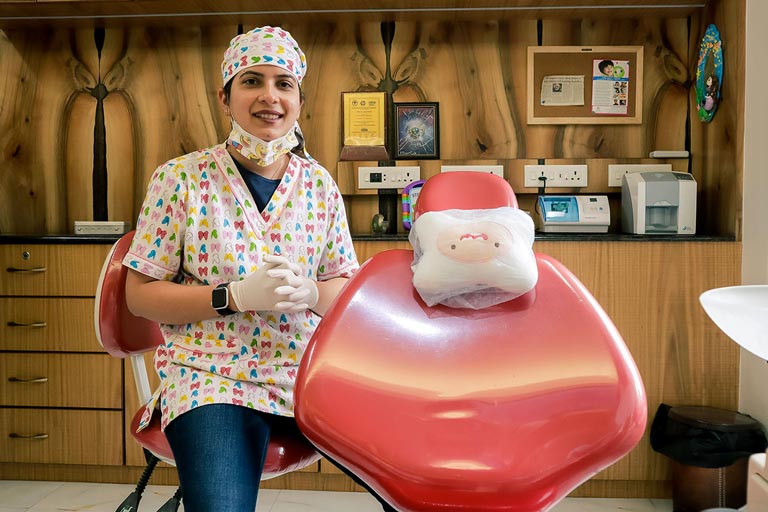 Virtual Video Consultation Fees
Rs. 500
The Consultation Fees Must Be Paid Online by
GOOGLE PAY

BEFORE YOUR APPOINTMENT. See The Instructions On Appointment Confirmations
Your virtual video consultation includes:
Pediatric and Preventive Dentistry Specialist
Dr. Pratibha is the Chief Dentist at Pandit Clinic. She is also a Consultant Pediatric Dentist at Kotbagi Hospital and KEM Hospital, Pune.
Dr. Pratibha has trained at the prestigious Chang Gung Memorial Hospital, Taiwan, in advanced areas including Pediatric dental treatment under General Anesthesia and Intravenous sedation, Dental Rehabilitation of children with special health care needs, and Nasoalveolar molding and dental rehabilitation of cleft lip and cleft palate.
She's the lifetime member of Student Clinician Association, American Dental Association (SCADA), USA.
Professional Affiliations and Skills
You Might Be Interested In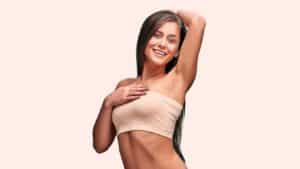 Cosmetology and Dermatology
When we think of laser hair reduction, our minds often conjure images of silky-smooth skin and freedom from unwanted hair growth. While this is indeed
Read More »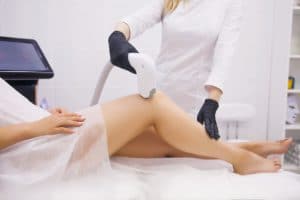 Cosmetology and Dermatology
Unwanted hair can be a nuisance, especially when it grows in places we don't want it to. Shaving and waxing, although common methods used to
Read More »