Today, the 21st of March is marked as World Down Syndrome Day to create public awareness about Down Syndrome.
Down's syndrome is a genetic disorder caused when abnormal cell division results in extra genetic material from chromosome 21. This rare disorder affects 1 in 800, causing developmental and intellectual delays in the child and posing several challenges for parents and care providers.
in the infant. 
Dr Pratibha Kukreja Pandit (MDS – Preventive and Paediatric Dentist), who leads Pandit Clinic's Paediatric Dentistry Specialty has penned down this blog which provides valuable inputs on how to look after the Oral Health of a child with Down's Syndrome.
Pandit Clinic is a Pune based Paediatric Dentistry practice which offers a full range of dental care treatments for Special Needs Children including those with Down's Syndrome.
What Are The Challenges
Faced By Children With Down's Syndrome?
Down Syndrome is a medical condition that occurs when Chromosome 21 creates three copies in the body instead of the normal 2 copies. This leads to a variety of delays in physical and intellectual development in the baby. These children are also more susceptible to serious medical conditions such as congenital heart defect, cardiac disorders, low immunity, hypotonia, recurrent infections and hearing loss.
Many individuals with Down Syndrome also commonly show speech and language delays, mild or moderate intellectual disability and cognitive delays. Apart from this they also face many dental health related challenges. Dr Pratibha Kukreja Pandit, the Paediatric Dentistry expert notes that these children may show the following dental issues:
1. Delayed eruption of teeth
2. Missing teeth
3. Higher chances of developing gum diseases
4. Cavities
5. Dental malocclusion (a condition where the teeth are imperfectly positioned when the jaw closes)
These children are special and their dental needs are unique. Their oral health will impact their overall physical health and mental well being. It is vital that they are provided with the right kind of oral health care from a Pediatric Dentist who has a rich experience of working with Special Needs Children.
Many conditions like congenital heart disease, compromised immune system, hypotonic muscles and a large tongue present unique challenges for dental care in children with Down's syndrome. However, with proper strategizing and multidisciplinary planning, execution of dental treatments is possible. While accessibility to paediatric dental care forms a huge roadblock, the lack of priority given to oral care and general careless attitude can also serve as an impediment to oral care.
How To Take Care Of The Oral Health
Of Children With Down's Syndrome?
It is not an easy task to be a parent to a child with Down Syndrome. Dr Pratibha Kukreja Pandit shares tips on how to take care of the oral health of children and young adults with Down's Syndrome:
1) Focus On Preventive Measures:
The old adage "a stitch in time saves nine" holds true for every disease. Prevention of dental diseases is not only better than cure, but also more reliable, less expensive and less time consuming than treatment. Preventive treatments like fluoride application and dental sealants can prove to be beneficial for these children.
2) Toothbrushing Daily:
Brushing your child's teeth everyday is a cumbersome task for parents! But it is vital for dental health. Engage your child in toothbrushing as much as possible. Small changes like watching their favorite cartoon character brushing, reading a book with brushing figures, changing toothbrushes to their favorite colors or shapes, changing toothpaste flavors play a big role in helping children brush better.
3) Diet Modifications:
Diet modifications like limiting sugar intake and refined bread based snacks, reducing between meal snacks and controlling sticky and caramel substances limit dental diseases.
4) Visiting A Kids' Dentist Regularly:
While a few parents themselves have dental phobia, many think that their child will be unable to cooperate or sit through a dental procedure. Thus a vast amount of parents completely avoid visiting a dentist for kids on time. But Dr Pratibha reports that children break this notion quite delightfully. They cooperate well with the dentist and listen carefully to the instructions given once they are comfortable in the clinic.
Of course, many times this may not be the case especially when dealing with children with Down's syndrome. But Paediatric dentists with focus on special needs children are well-educated and experienced in working with children of all ages and children who have different abilities to cooperate.
With the advent of technology, many forms of distraction are available. Some children may need some form of sedation under medical supervision for their safety and better quality of treatment, depending on the child's dental needs and medical condition.
Visiting a dentist for kids regularly can prevent and mitigate many dental conditions in time.
Dr Pratibha Kukreja Pandit would like to take this opportunity to pay her respects to the parents and caretakers of children with Down's Syndrome. She would also like to send her love to Down Syndrome children whose indomitable spirit makes them truly " SPECIAL "!
In case you are a parent or caretaker for a special needs child and have any queries about the dental care and oral health of your special needs child, please feel free to reach out to Dr Pratibha Kukreja Pandit via panditclinicindia@gmail.com or +91-8805980048 via call or WhatsApp. We shall be happy to assist you in your quest for better dental care for children with special health care needs.
Why Choose Us For Your Child's Special Dentistry Needs?
We understand the hurdles parents face when raising children who are physically or mentally challenged. Our Pediatric Dentist Dr Pratibha Kukreja Pandit is calm, kind and understanding. Her sole focus when treating special needs children is to make the process as comfortable and as painless as possible.
You Might Be Interested In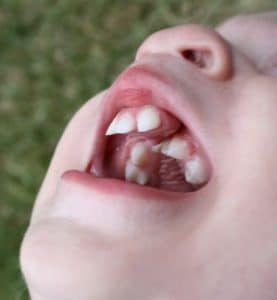 Cleft lip and cleft palate
Dental Care for Cleft Lip and Cleft Palate children is a challenging long term journey that requires preventive dental care, possibly orthodontics and timely check-ups
Read More »

Dentistry For Special Needs
Autism or Autism Spectrum Disorder is a developmental disorder that leads to problems in social, communication and normal developmental skills. Dental care for children on
Read More »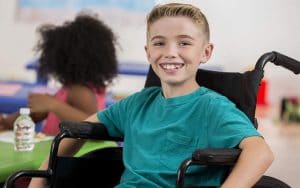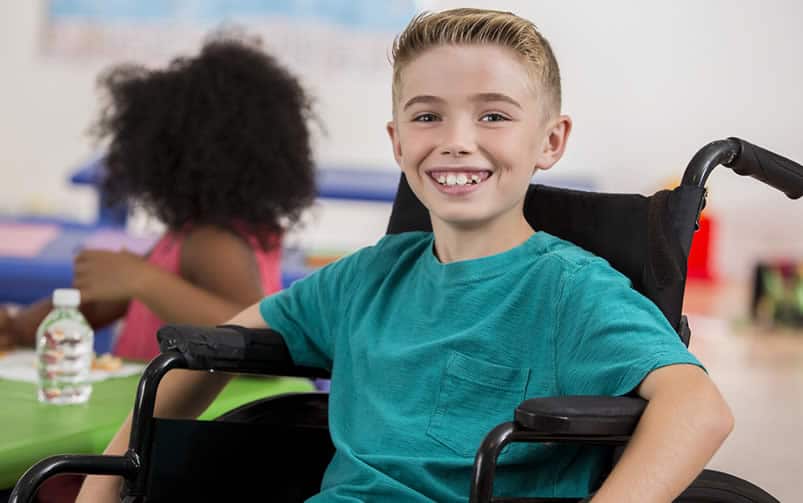 Cleft lip and cleft palate
Call us +91 20 25534849 Home Pediatric Dentistry Dentistry for Special Needs Children At Pandit Clinic, we welcome children with special needs with open arms
Read More »